'Below Deck Sailing Yacht': Daisy Kelliher Doesn't Remember Making out With Gary King in the Hot Tub
Daisy Kelliher from 'Below Deck Sailing Yacht' did not remember kissing Gary King this past season joking that she'll make out with just about anyone.
Daisy Kelliher said she was just as shocked as Below Deck Sailing Yacht fans when she realized she had made out with Gary King in the hot tub one night.
The Below Deck Sailing Yacht trailer showed Kelliher and King passionately kissing – something that fans, King and Kelliher never thought would have occurred after the previous season. Kelliher also shared that the season's drama is far more amped than last season – if that's even possible.
Daisy Kelliher's mind was blown that she made out with Gary King
Kelliher addressed the upcoming Below Deck Sailing Yacht season in her Instagram stories. First, she joked that she didn't know who was in the hot tub. "I feel like that was my alternate personality," she smiled. "We need to name her, but that definitely wasn't me."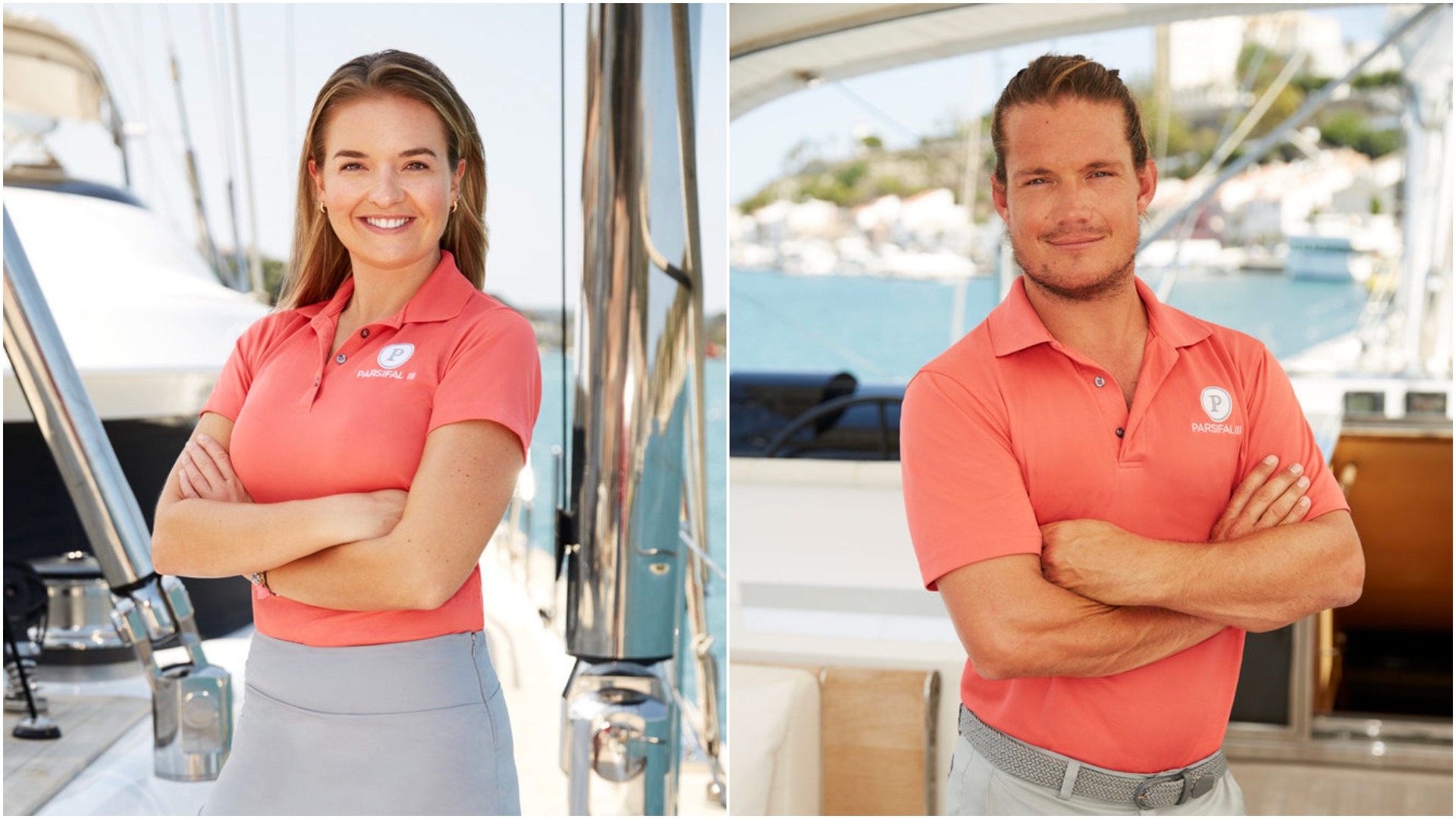 She laughed, "I'm really enjoying how many people's minds are blown [about King]. No one's mind was more blown than mine the next day." Kelliher added, "I have no recollection of that kiss."
Kelliher then joked about making out with King. "What can I say, I'm not picky when it comes to making out with people. I'll pretty much make out with anyone."
King doesn't only hook up with Kelliher. Apparently, he learned nothing from last year and is seen kissing multiple crew members. "I was the cause of a little drama last season," he said in the Below Deck Sailing Yacht trailer. "I'm not gonna have sex with the first chick that throws herself at me. Gary's new leaf has been turned, girl!"
Well …
She said the 'Below Deck Sailing Yacht' wipe outs are no joke
Kelliher also addressed the numerous spills and injuries during the season. "Everyone was falling!" she said. "Like what the f***? I mean you never see me fall because I take my time doing everything on those boats. They're so dangerous. But yes, so many falls."
The crew took a few spills last season, but nothing can compare to what was teased in the trailer. In fact, chef Marcos Spaziani is seen emerging with a massive gash on his head. King is heard saying that he took a chunk out of his skull. Spaziani looked dazed as blood streamed down his face.
"Yeah, he was in a bit of shock," Kelliher recalled. "I was in shock. I ran up and got Colin [MacRae]. And Colin went to get [Captain] Glenn [Shephard]. No one knew what to do."
She also added that she has no idea how the Below Deck Sailing Yacht Season 3 crew topped the wild season from last year. "I honestly don't know," she said. "I genuinely thought like after last season, like no there's no way we can top this. So much happened and I don't know how but we've actually managed to top the drama." Kelliher also shared they filmed in July and August. And added that it is hard to keep everything under wraps when people ask about the season.
"It's kinda annoying getting asked all the time," she said. "Because I can't say. So for next year, everybody do me a favor and don't ask."
More boat drama too this season
The Below Deck Sailing Yacht Season 3 trailer was packed with more than make-out sessions and wipe-outs. Apparently, Captain Glenn Shephard's crew faces another boat emergency that he says could be extremely serious. "When you go sailing you never really know what the conditions are gonna be like," Shephard said.
"The most important thing especially for tonight is to be vigilant," he said during a rough night of weather. "The moment you think you should get them up, come and get us up."
An alarm sounds that the yacht may be dragging anchor. "You can lose the boat," Shephard shared. "It's about as serious as it gets."
Below Deck Sailing Yacht Season 3 premieres on Monday, Feb. 21 at 8/9c on Bravo.