'Below Deck Sailing Yacht': Daisy Kelliher Opens up About Losing Herself to 'Overwhelming' Anxiety
Daisy Kelliher from Below Deck Sailing Yacht penned a stunning and raw share on Instagram, opening up about how she's been fielding significant anxiety and the impact it has had on her relationships.
Kelliher, who is the new chief stew on the series, is seen as the sunny and confident interior team lead. But she shared that her optimism and joy were challenged during the pandemic. She navigated job loss, isolation, and a physical injury. But Kelliher has come out the other end, feeling more like herself and wanting to offer thanks to those who supported her over the past few months.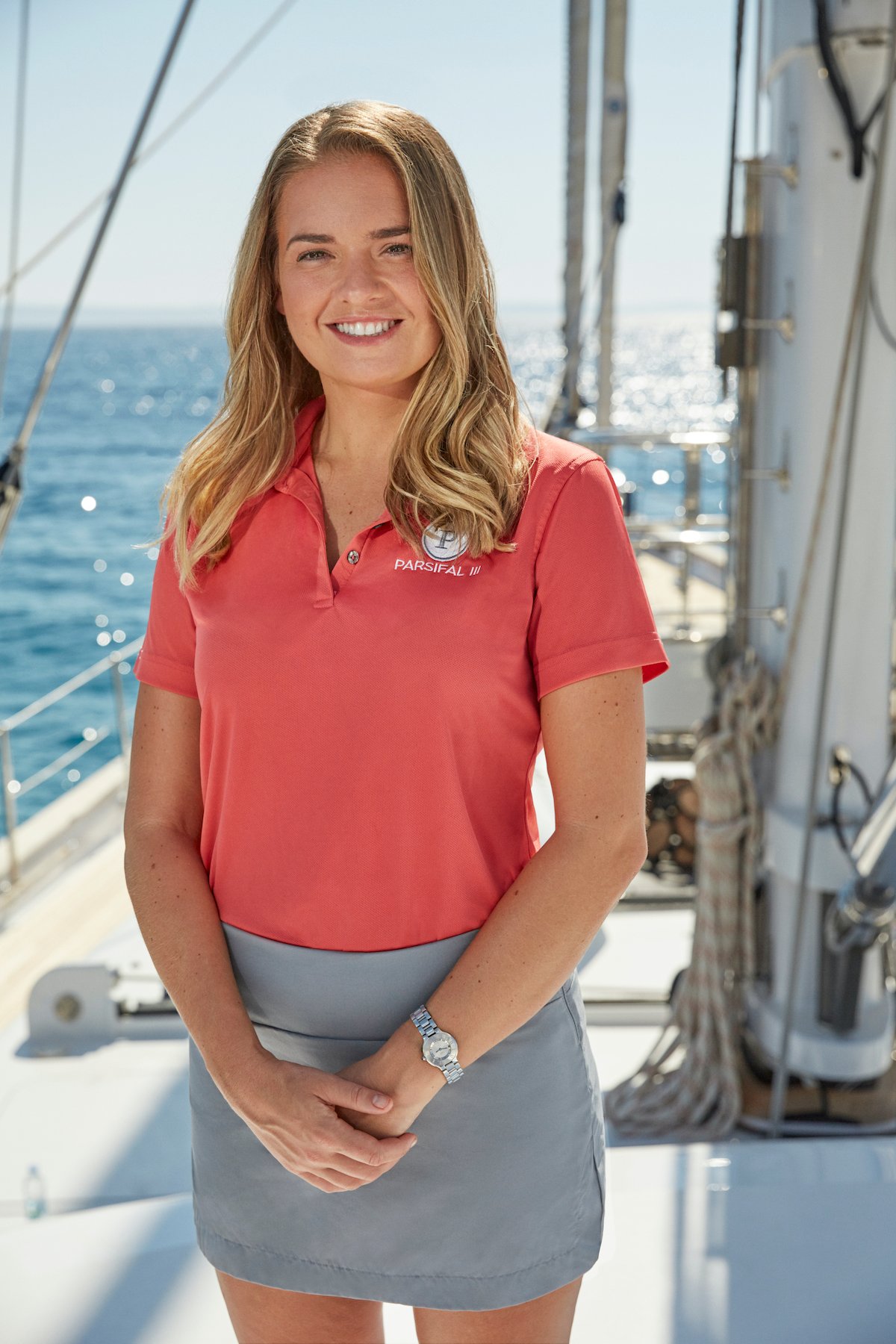 Covid took Daisy Kelliher's sunshine
Like many people, Kelliher dealt with a job loss due to the pandemic and was stuck living at home with her parents. "This time last year I lost my job due to COVID and got stuck at my parents I'm not sure who struggled more," she wrote along with laughing/crying emojis.
Filming Below Deck Sailing Yacht was a high point as Kelliher recounted her return to yachting over the summer. "I was there for almost three months with no light in sight," she continued. "I was lucky enough to do some temp work on a boat I love and with some encouragement from friends I did a reality tv series! A busy summer which was amazing."
RELATED: 'Below Deck Sailing Yacht' Producer Reveals What It Means to Get Into 'Shooting Shape'
But then Kelliher hit a speed bump when she broke her wrist, which ended up being a serious injury. "Then I broke my wrist," she shared. "It was a bad break and again because of covid I wasn't able to get the surgery I needed and left with an extra bone and a permanently sore wrist."
The injury put her back at home and Ireland went back into another lockdown. She managed to rally and get back to work but found that she sunk into a depression. "After two months I flew to Antigua for some temp work, which was a massive struggle again because of covid," she revealed. "At this stage I had completely lost myself my anxiety consumed me, I couldn't eat, sleep felt totally lost and honestly I just felt like a failure. Friendships suffered and I pushed people I cared about away because I couldn't cope with my overwhelming anxiety."
Daisy Kelliher looks forward to a new job
Kelliher shared that she is now seeing the light at the end of the tunnel. She wanted to share her story to thank those who continued to support her. "Lots of rose, sun and meeting incredible people I'm me again! If you saw me two months ago you wouldn't recognise the person I am now," she wrote.
Adding, "It's only taken a year but thank god I'm me again, and finally off to start a new job! Appreciation post for all the incredible people in my life and everyone who has supported me over the last year."  
RELATED: 'Below Deck Sailing Yacht': Daisy Kelliher Reveals Why Captain Glenn Didn't Slam the Crew for Drunk Swimming
Kelliher recently shared photos and videos from New York City, adding that she was in the city before she embarked upon a new gig.
Below Deck Sailing Yacht is on Monday at 9/8c on Bravo.