'Below Deck Sailing Yacht': Daisy Kelliher Reveals Who She Keeps in Touch From the Show
Daisy Kelliher from 'Below Deck Sailing Yacht' shared that she keeps in regular touch with some crew members, but the list doesn't include everyone.
Daisy Kelliher from Below Deck Sailing Yacht recently shared which crew members she keeps in touch with and said the drama on Below Deck is pretty reflective of the industry.
She answered fan questions during a break. Kelliher is the chief stew on a new boat and took time to dish about the show from her bunk. She shared on her Instagram story that she's still in touch with Alli Dore and Dani Soares, which probably is no surprise to fans. But she also keeps in touch with chef Natasha de Bourg, even though the two butted heads during the season. She also added chief engineer Colin Macrae to the list.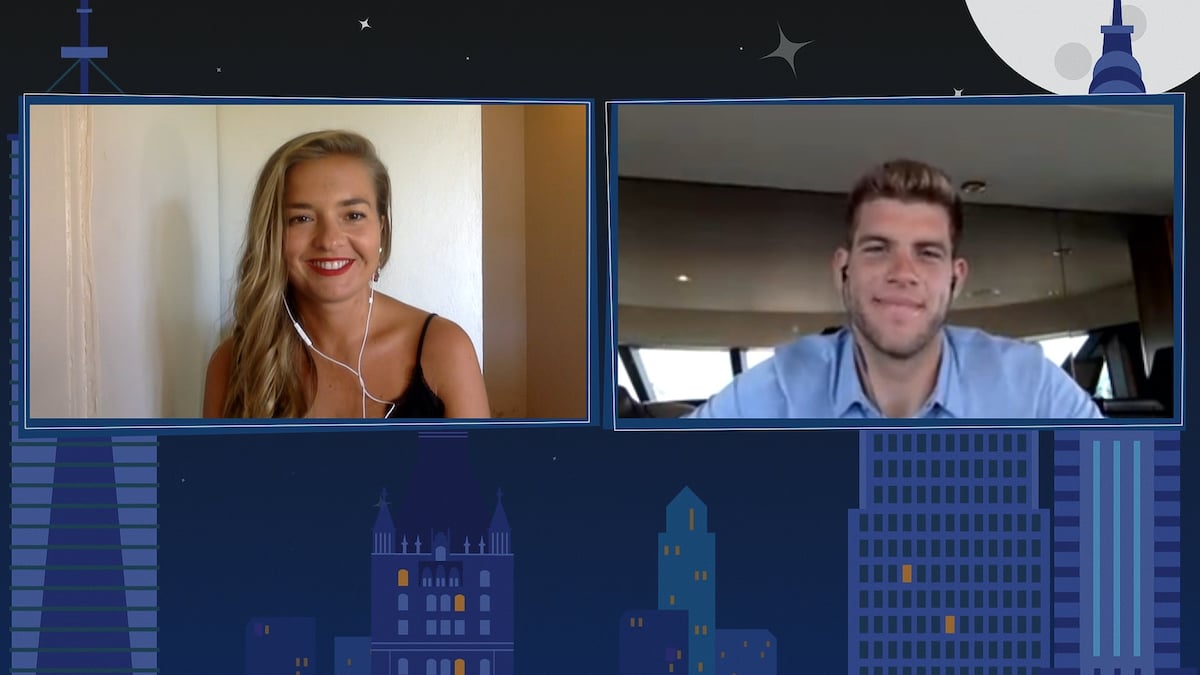 No drama between Daisy Kelliher and Chef Natasha
Despite having their differences on charter, de Bourg and Kelliher are pals. "Yeah me and Natasha were always friends," she said in the Instagram story thread. "Getting to catch up with her in New York was great and we got a bit closer. And we got to talk about the show and bond over that. But yeah, we're good. We're solid."
Fans were surprised when de Bourg shared fun photos with Kelliher when they were both recently in New York. They also had a mini-viewing party at Dr. Frank Martinis' house, which is when de Bourg explained that she and Kelliher were friends.
De Bourg described Kelliher in her Instagram story as a "boss a** b*tch" who is "strong-minded and independent." A fan asked de Bourg if she hated Kelliher. "To be honest, I don't … She's funny!"
'Below Deck' drama is more condensed
Kelliher also answered whether there is the same high level of drama on yachts that aren't on Below Deck. "Most boats will have crew drama, but it's more condensed on Below Deck," she explained. "And the drama usually happens more over a longer period of time rather than such a short period of time like what happens with Below Deck."
She was also hit with the question about dating Americans. Kelliher joked during a recent episode that she wouldn't date Americans when a few male charter guests had a little bit of a rough delivery. "Yes I would date an American!" she laughed. "It was a joke! It was just a joke! Of course, I'd date an American. Yeah, if they were hot and funny why not?"
And while she doesn't mind seeing herself on television, she takes issue with hearing her voice on the show. "They're actually OK," she said about seeing herself on TV. "Not too much, obviously I hate the sound of my voice. I cringe a lot but the show's kinda funny. I think I'm kinda funny, so I don't mind it. Just a bit of fun."
Speaking of her voice, Kelliher says she's heard that some fans don't love her voice. A fan, who likes her voice asked her to narrate an audiobook. "I'm glad you like my voice," she laughed. "But loads of people hate my voice! I didn't know it was annoying!"