'Below Deck Sailing Yacht': Daisy Kelliher Says Fans Are Either Going to 'Love' or 'Hate' Gary King (Exclusive)
First mate Gary King from Below Deck Sailing Yacht has already drawn criticism with some fans comparing him to former cast member Ashton Pienaar from Below Deck.
"Okay but real talk, Gary is giving me Ashton vibes and I don't like that," a fan tweeted during a recent episode. Another person added, "I think Gary is going to be a douche." Several social media comments were negative so Showbiz Cheat Sheet wanted to get to the bottom of what King was really like. Plus was it accurate to compare him to Pienaar? Chief stew Daisy Kelliher shared her experience working with King, admitting that fans are either going to love or hate him.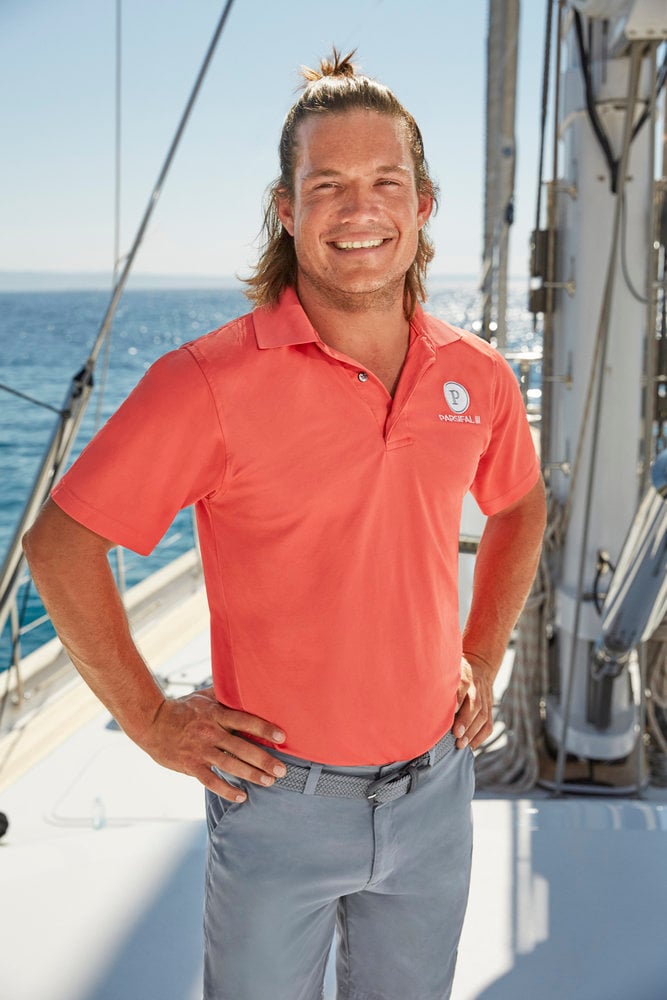 Gary King was better as a friend than a work colleague, Daisy Kelliher says
"Gary, that's kind of a tough one because I actually like Gary," Kelliher said. "I'd completely hang out with him and go for a drink with him. But I don't know, you are either gonna love him or hate him. I probably actually sit a bit on the fence, which is a bit unusual because he pissed me off during work."
"That was the problem, he annoyed me at work," she continued. "So I'd happily go for a drink. But work-wise he did annoy me, but he's got a good energy. He's fun to be around. I think if I didn't meet him in a work circumstance I'd probably be better friends with him. But I did meet him in a work environment."
"But yeah, his personality is strong," she added. "And with strong personalities, you're either gonna get it or you don't. So I definitely see people either kind of loving him or hating him. But he's not a bad person. None of these people are bad."
Is Gary King like Ashton Pienaar from 'Below Deck'?
What about the comparison fans are making to Pienaar? Pienaar appeared on two seasons of Below Deck. But he bullied the women on the boat during his last season, physically lashing out at chief stew Kate Chastain.
"Wasn't Ashton a bit more aggressive?" Kelliher pondered. "Gary's not aggressive. I can definitely say that Gary is definitely not a physically aggressive person. He's quite a fun person to be around. I think maybe he just doesn't take maybe other people's feelings into consideration as much. But I don't think he's quite like Ashton."
But she added, "He's a bit misogynistic at work. But I'd say that to his face."
Kelliher said King may not hold the record for the most hookups this season either. However, he and deckhand Sydney Zaruba wasted no time hooking up after the first charter. Kelliher teased that all the sex this season causes a boatload of problems. "There were a lot of love triangles," she dished. "And love foursomes. I don't know what was going on. I couldn't keep up with people, to be honest."
"I don't know what it was!" she laughed. "I guess you put that many single people together, and obviously everybody is pretty good looking. So yeah, there was a lot going on. Everyone had fun, aside from all the tears."
Below Deck Sailing Yacht is on Monday at 9/8c on Bravo.