'Below Deck Sailing Yacht': Daisy Kelliher Says She Doesn't Know Who Is the Father of Dani Soares' Baby
Daisy Kelliher from Below Deck Sailing Yacht says she doesn't know who is the father of Dani Soares' baby, adding that making the announcement should be up to Soares.
"I mean, I don't know who the father is," she recently told ET. "Dani's the only one who knows that. Whether she in time decides to come out with that, I honestly have no idea."
Fans have badgered Soares for the father's identity, convinced it is Jean Luc Cerza Lanaux. "I'm sure she's sick of explaining to people or doing whatever she's doing," Kelliher added. "So, for me, I just ask her if she's OK, and that's about as far as my interrogation goes. Yeah, I don't know. I suppose just them being healthy is the main thing, and whether it's JL's baby, I don't know."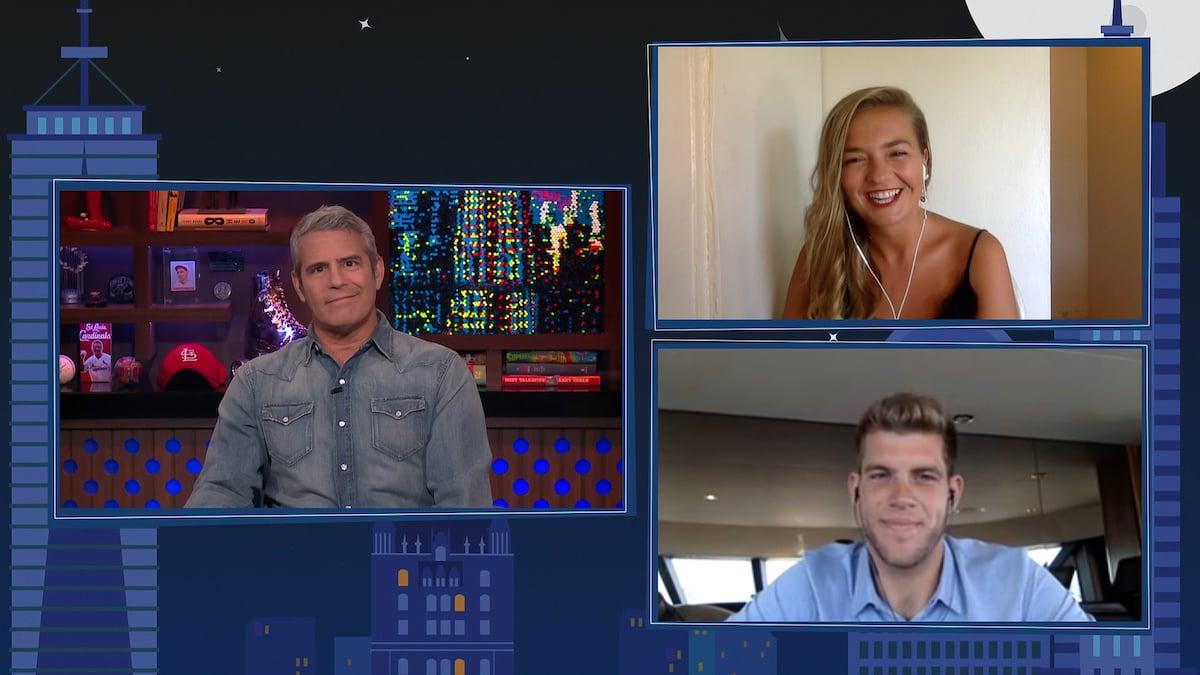 But does Chef Natasha know if the baby is Jean Luc Cerza Lanaux's?
Kelliher may not know the father's identity but chef Natasha de Bourg, who was very close with Soares may have been involved in a spill on Instagram. De Bourg actually dined with former charter guest Barrie Drewitt-Barlow and his family. Viewers likely recall that de Bourg and Drewitt-Barlow didn't exactly have the best interactions on the show.
But during dinner, Drewitt-Barlow said that Cerza Lanaux was the father and de Bourg's expression may have been very telling. Drewitt-Barlow asked his family which crew member was their least favorite. Daughter Saffron said Cerza Lanaux was her least favorite, adding that he was stand-offish.
"Well that was because he was too busy getting the other one pregnant," Drewitt-Barlow exclaimed. De Bourg looked extremely uncomfortable and shocked. Saffron looked mortified shaking her head "no." But Drewitt-Barlow doubled down, pondering Cerza Lanaux's age. "And he's gonna be a daddy, come on!" he added.
Even Dani Soares has dropped hints on Instagram
While Soares won't reveal the father's name, she made one statement on Instagram that teased who could possibly be the father. During a recent "Pita Party" Instagram recap, Soares said the season is filled with way too much partying and bad decision-making.
"I think our season of Below Deck has a lot of PSAs that are very important for young people," Soares said. "They are, don't drink too much. Make sure you remember what you did last night. And make sure you wear a condom. That's part of the trailer!"
The father's identity has consumed the season. Even chief engineer Colin Macrae recently joked that he is not the father of Soares' baby. "No I'm not the father of @iamdanisoares baby" on an Instagram post. Soares replied, "Such a shame."
She only recently went public with news of her pregnancy but dropped hints on social media.  "That one good thing of filming during a pandemic: pretending you are the guest for a few hours," she wrote on Instagram with a bikini shot. Adding, "Also I don't look like that anymore."