'Below Deck Sailing Yacht': Daisy Kelliher Says Season 2 Has a Lot of 'Love Triangles' and Foursomes (Exclusive)
Daisy Kelliher from Below Deck Sailing Yacht said that while there is a lot of hooking up this season, it doesn't mean that all's well that ends well.
Kelliher recently teased that season 2 will be pretty steamy. "There was definitely a lot of sex," she shared during an Instagram Live. "I don't know if it was Covid. I don't know. So, like, people hadn't been around other people in a while or what was going on. But there was definitely something in the air. It was like, wow, this a lot."
And while there's a lot of fun, she told Showbiz Cheat Sheet that the hooking up didn't come without strings attached and some serious drama. In fact, it appears that with everyone hooking up with everyone, it's no wonder this season will be the most explosive yet.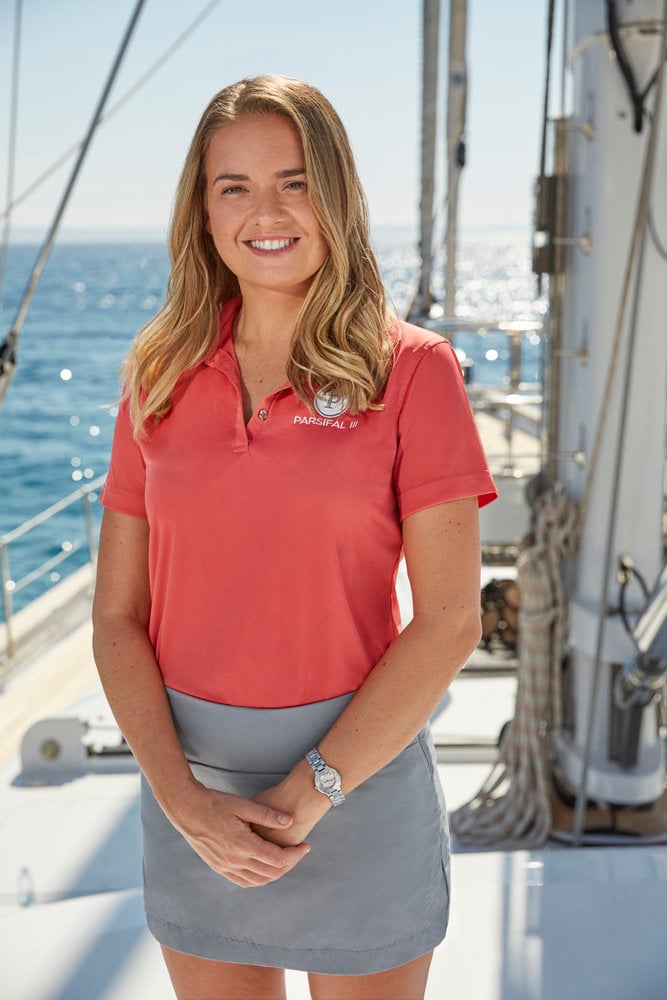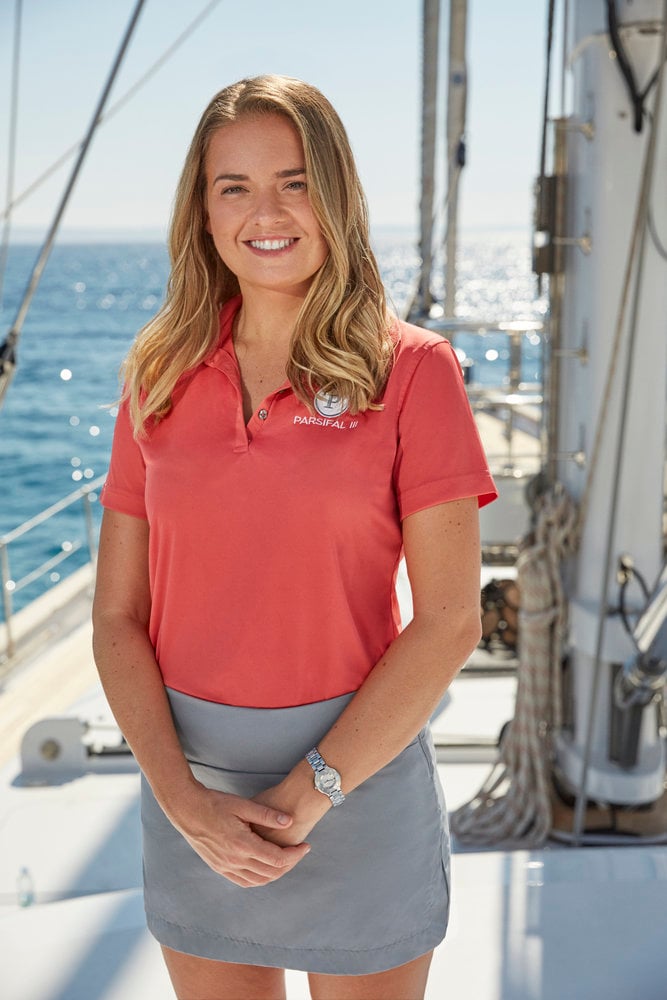 All the sex on 'Below Deck Sailing Yacht' leads to lots of tears
Kelliher said the typical boatmances seen in past seasons will be completely amped on the sailing yacht. "There were a lot of love triangles," she admitted. "And love foursomes. I don't know what was going on. I couldn't keep up with people, to be honest."
Indeed, the trailer shows sudsy booze-fueled jacuzzi parties that included stews, Dani Soares and Alli Dore in a liplock. "I'm just trying to have some sex right now," Soares says in the trailer.
"I don't know what it was!" Kelliher laughed. "I guess you put that many single people together, and obviously everybody is pretty good looking. So yeah, there was a lot going on. Everyone had fun, aside from all the tears."
She said while the crew wanted to have fun, catching feelings is always inevitable. "I think people want to think that sex is just fun," Kelliher said. "But sex always leads to tears. Like it always does. Like, oh we're just having a good time and then the next morning you're on. And that was fun … but not if it always leads to tears."
Who hooks up the most on 'Below Deck Sailing Yacht' Season 2?
Kelliher couldn't even decide which crew member had the most hookups because there were so many. Surprisingly, first mate Gary King was not the frontrunner with the most hookups either.
"There are a few [crew members] that are equals," she said in terms of the number of hookups. "And I don't even think it's Gary. No, it's not Gary … I don't think. But I think there's a load of them who are on an even keel," she teased.
When asked if she is involved in the hookup drama, she laughed. "Ummm," she said. "You're going to have to see I guess." But she did share that viewers are in for an exciting season. "I think definitely not being biased, honestly I think it's going to be a really good season," she dished. "Like it was really full-on every night. I was like, whoa is this actually happening? I was like, is this happening?"
Kelliher added, "I will say honestly, without being biased, a lot happens. It was a really big six weeks."
Below Deck Sailing Yacht is on Monday at 9/8c on Bravo.