'Below Deck Sailing Yacht': Daisy Kelliher Thought Barrie Drewitt-Barlow's Attack on Her Was a 'Bit Harsh'
While chief stew Daisy Kelliher from 'Below Deck Sailing Yacht' isn't losing sleep over Barrie Drewitt-Barlow's attack on her, she admits it did upset her and his words were a bit harsh.
Chief stew Daisy Kelliher from Below Deck Sailing Yacht isn't sweating charter guest Barrie Drewitt-Barlow's angry remarks about her but admitted his comments were a "bit harsh."
Drewitt-Barlow was furious over the moment shown on the show when Kelliher did an Internet search and found a story about the family's complicated dynamic. She shared that Drewitt-Barlow had ended up with his daughter's boyfriend Scott Hutchison, which left the crew's jaws on the floor. He lashed out at her telling one publication, "That was very very irresponsible of her to say. It has caused so many issues."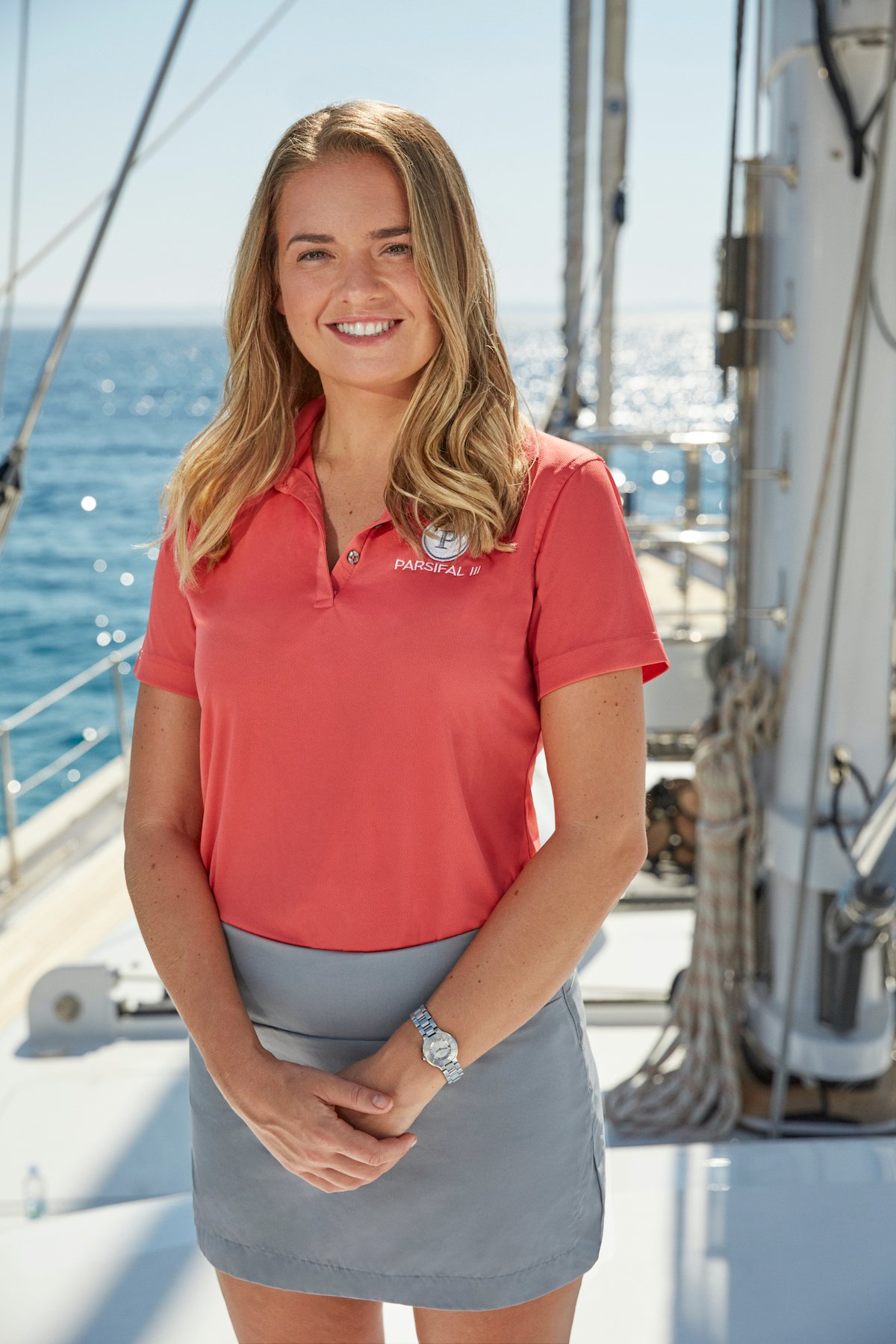 Daisy Kelliher took Barrie Drewitt-Barlow's comments in stride
Kelliher shared that her comments were not designed to hurt anyone. "Yeah, I was upset of course," she wrote on her Instagram story. "I thought it was a bit harsh." Adding, "I never meant to upset anyone. I got over it pretty quick though. It's what we signed up for putting ourselves out in the public. If you can't take the heat get out of the kitchen!"
The British publication, The Sun dedicates heavy coverage to the family and posted a 2019 story: "A VERY MODERN FAMILY: Britain's first gay dads have split after 32 years together — after one fell for their daughter's boyfriend." Drewitt-Barlow spoke with The Sun about the relationship.
"I've fallen in love with Scott and he has done the same," he said. "I feel stupid at my age to have these feelings about someone other than Tony and half my age. But when you know something is right, it's right. We have not made definite plans but I would like to marry Scott." Drewitt-Barlow, however, did not dispute the headline's assertion in the article.
Barrie Dewitt-Barlow explains why he talks to tabloids
Drewitt-Barlow discussed The Sun story with The Tampa Bay Times, sharing that he tries to clear up false press whenever he can. "There were a lot of untruths in the information she had, and they were going to run a story anyway," he said. "It made more sense to actually work with her to get the truth out."
In fact, Saffron claimed on Instagram she knew Hutchison was gay. "Scott told me he was gay years ago, and I agreed to help him keep his secret by pretending to be his girlfriend," The Tampa Bay Times shared.
Unfortunately, The Sun story was likely the article that came up first during Kelliher's quick cursory search. Nonetheless, Drewitt-Barlow was angry. "That was not a nice thing to do, telling viewers that my affair with Scott broke up my relation with Tony was false," he told Meaww. "We were all furious when we saw that scene because it just was not true at all."
Drewitt-Barlow also told someone on Instagram he wasn't keen to make a return to the show. But the family was mulling over making a move to their own reality television show.