'Below Deck Sailing Yacht': Daisy Teases Stew Drama – 'I Like to Be Able to Give My Stews Trust but It's Just Not Working'
Daisy Kelliher from 'Below Deck Sailing Yacht' has a very different stew situation this season and admitted she tried to trust her stews to work together but it isn't working.
Daisy Kelliher's new stew team on Below Deck Sailing Yacht is very different than what she had last season. Instead of being able to let her team work independently, Kelliher recently teased that she had to be more hands-on this season, unable to trust that Ashley Marti and Gabriela Barragan can get the job done on their own.
Barragan and Marti are both seen complaining about one another to chef Marcos Spaziani. Spaziani became the go-between, alerting Kelliher to the bubbling animosity between the stews. While Kelliher thought she gave her team a warning to work together during the crew meeting, it clearly didn't sink in.
'Below Deck Sailing Yacht' stews are losing trust
Kelliher answered a few questions on Twitter and fans wondered if she regretted allowing Marti to set up the beach picnic alone. "No," she replied. "I don't but getting a feeling I need to be at every service which is frustrating because I like to be able to give my stews trust but it's just not working."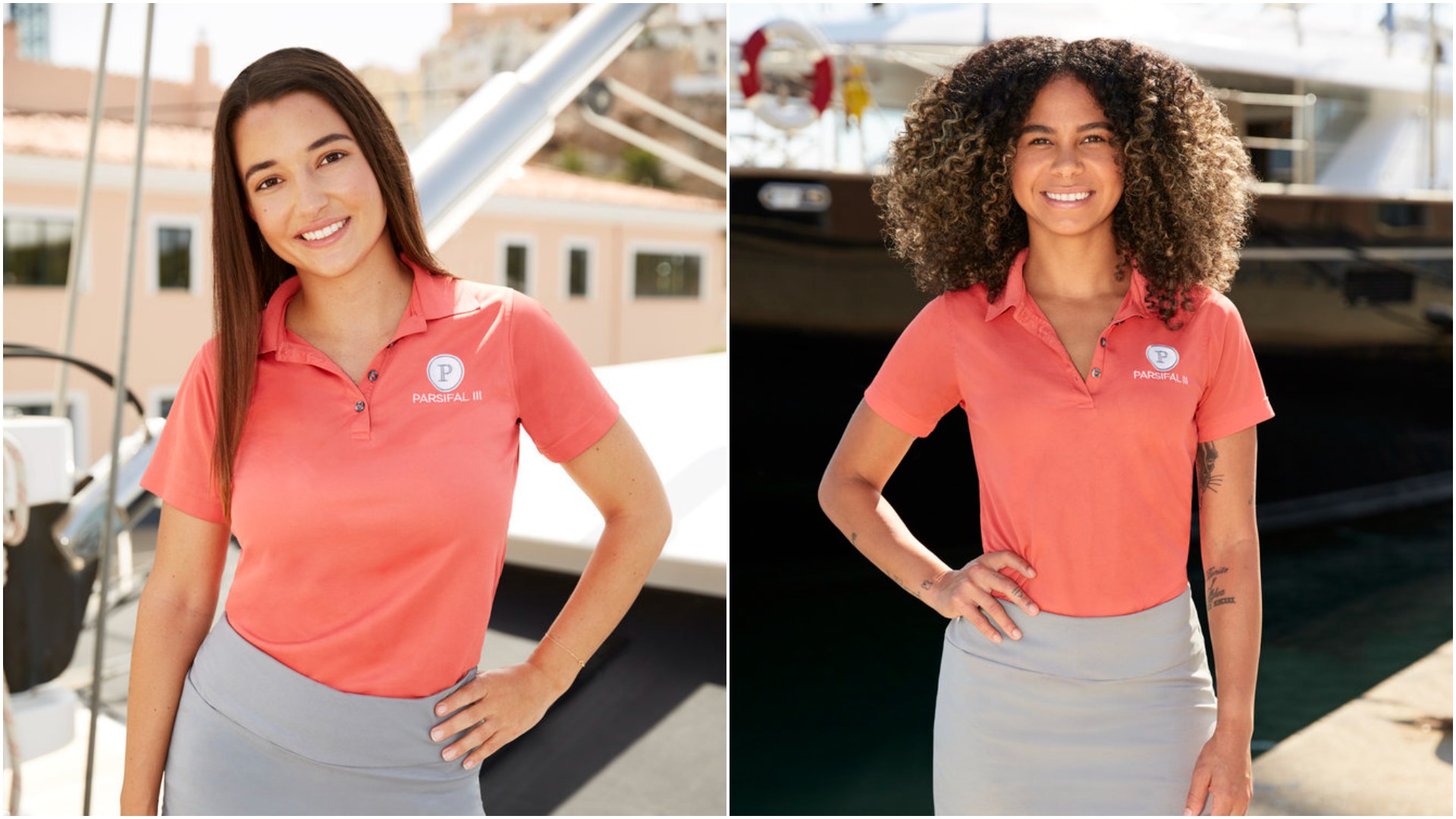 She also thinks the drama is coming from both stews. "I think Ashley was disrespectful for sure and it shouldn't have bothered her so much, but I also think Gabi should have seen that Ashley wasn't responding to her management style and should have approached it differently," Kelliher remarked. "I think that's part of being a good manager."
Another fan noted that Marti was open about being competitive, which may be part of why there is tension. Kelliher added, "Yeah for sure."
The stews are also 'obsessed' with titles
Marti complained to Barragan about the need for a second and third stew title. She thought they should both be the same. Kelliher said the talk about rank is only the tip of the iceberg. "It impacts the season quite a lot and impacted my season a lot," she said on the So Dramatic podcast.
"I really struggled managing them," she added. "It was a very weird situation. I've never been in that situation. They seemed incredibly obsessed, both of them with their positions. They were both incredible stews. It was unfortunate. I felt that they couldn't see the bigger picture and concentrate on their jobs rather than … Yeah, they were very obsessed with their title, which I've never seen before."
Kelliher told Spaziani both stews were great at their jobs, which she reiterated on the podcast. "You know, they're both great girls and I loved working with them both," she said. "And you know happy to work with either of them again in the future, but it was not easy for me, for sure. And I think for the rest of the crew as well, to have to deal with their bulls***."
Did Ashley mess up the hospital corners?
Kelliher noted that some of the directions from Barragan may have been unnecessary. Striving for perfection, Barragan corrected Marti on her hospital corner technique. A fan asked about which was correct and Kelliher said it wasn't that big of a deal.
"Depends what boat you're on in our situation I say not so much as our turn arounds are so tight," she replied to the question. Clearly, the dispute between the stews heats up as the season moves along.
Below Deck Sailing Yacht is on Monday at 8 pm on Bravo.