'Below Deck Sailing Yacht': Dani Soares Teases She's Ready for Marriage and Babies in Upcoming Episode
Dani Soares from 'Below Deck Sailing Yacht' was ready for marriage and babies when she was on the show. She tells boyfriend Jean-Luc Cerza-Lanaux that she was ready to move to the U.S. and start a family in a preview clip.
Dani Soares from Below Deck Sailing Yacht welcomed her first child on May 29, but she made it clear she was ready for motherhood long before her daughter arrived.
Previews show Soares telling boyfriend Jean-Luc Cerza-Lanaux she's ready to not only become a mother but perhaps have children with him. "OK J.L., I'm moving to America, we're gonna get married, and let's have babies," she says to Cerza-Lanaux who looks shocked but grins. "Let's do this! You ready?"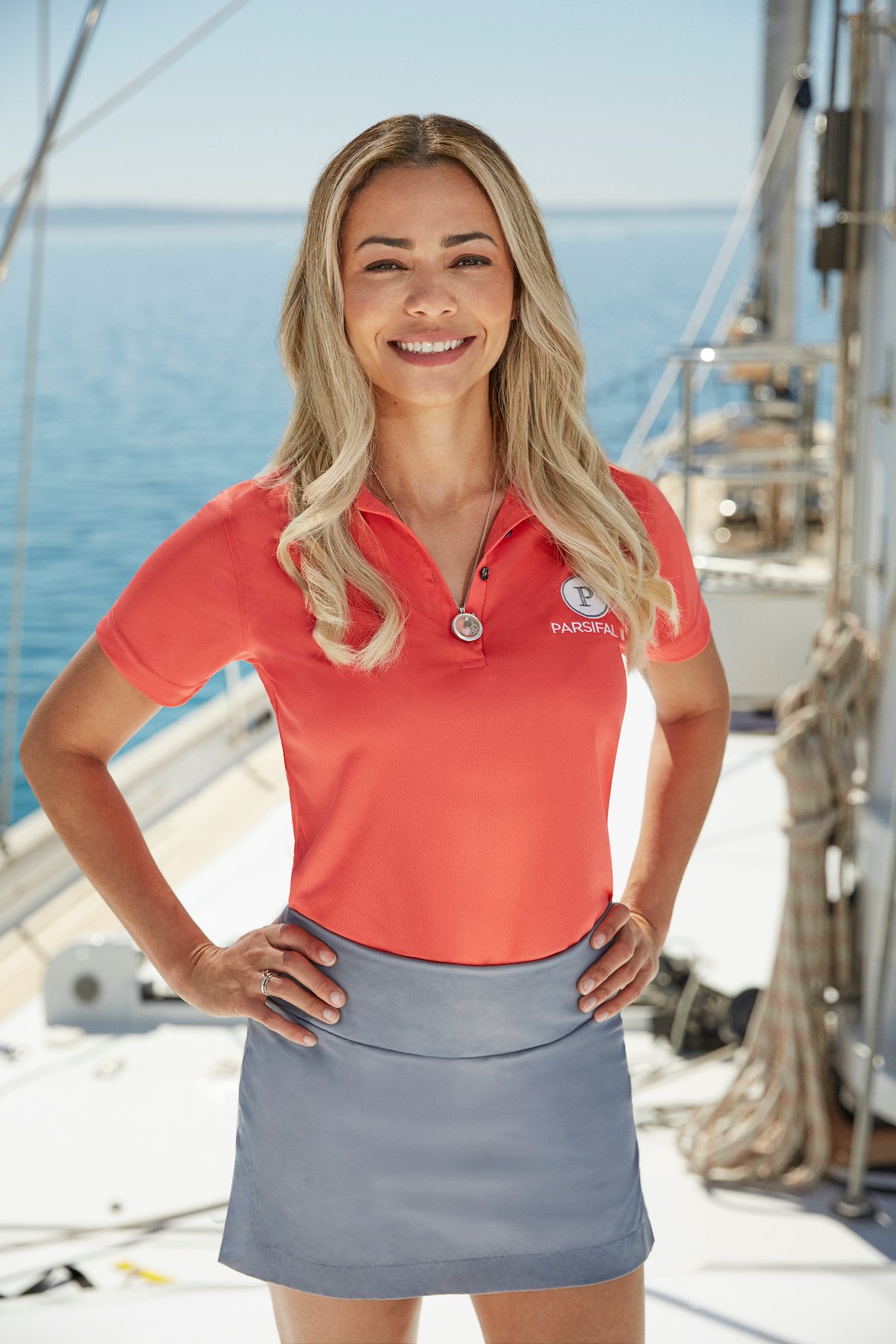 Dani Soares was ready for a new chapter in her life
Soares had an existential crisis halfway through the series and seemed ready to move on to a new chapter. One of her closest friends had died, plus she felt as though she was meandering through life.
She broke down when first mate Gary King implied that she and Cerza-Lanaux were playing more than working during the night shift. "Maybe if I leave the boat maybe everyone can work happy without me here," Soares said to King, who then said he was not angry with her, but with Cerza-Lanaux. But then Soares turned to chief stew Daisy Kelliher and said, "I'm having a little breakdown right now."
"I'm too old to be doing this sh*t," she added trying to hold back the tears. "What am I doing with my life?"
"How did I get here?" she said in a confessional. "I'm in my thirties. I do like my job but it's not like my career. I'm hooking up with a 24-year-old boy. I'm having fights with the crew members and I'm still grieving my friend that passed. What's going on with my life?"
Motherhood was not far from Dani Soares' mind on 'Below Deck Sailing'
The remark she made about wanting children wasn't the first on the show. She's seen in another clip telling Cerza-Lanaux if she got pregnant that evening it was "God's will."
While she kept her pregnancy under wraps for the first few months, she said was excited as her due approached. "I think just now [I'm starting] to realize that, yeah, there's actually gonna be a baby. And I'm actually gonna be responsible for its life," she told Bravo Insider. "I'm like, whoa, OK. So very scary, but very excited as well."
She also hoped to connect with former chief stew Hannah Ferrier from Below Deck Mediterranean. Soares is now living in Sydney, Australia, and isn't far from Ferrier. "We've talked a little bit," Soares told Showbiz Cheat Sheet about being in touch with Ferrier. "She's been on holiday for a little while. But as soon as she's back we'll definitely catch up for a coffee or get to exchange those mommy stories."
Soares added that her family has yet to arrive in Sydney. "I don't have my family here, unfortunately," Soares said. "I couldn't bring my mom because of COVID. And that's really sad because obviously you really want your mom there."
"But the place I work at now, people are so amazing," she added. "My coworkers are being so supportive. I only work with women and they're just like, 'We're here for you and we'll babysit, we'll take care of you.' And I'm like 'Oh my God, you guys are amazing.'"