Below Deck Sailing Yacht: Dani Soares Explains Why the Crew Didn't Roast Sydney Zaruba (Exclusive)
Dani Soares from Below Deck Sailing Yacht said that the age difference between many crew members and Syndey Zaruba shaped how they responded to some of her jealous and snarky remarks.
"I feel like it's like you know, she's only 24 [years old] at the time of filming," Soares told Showbiz Cheat Sheet. "And, you know, I get it. Ten years ago I was a very different person." Soares, who was 32 years old during filming had a few moments where she panicked because she felt like she was floundering in her career at her age.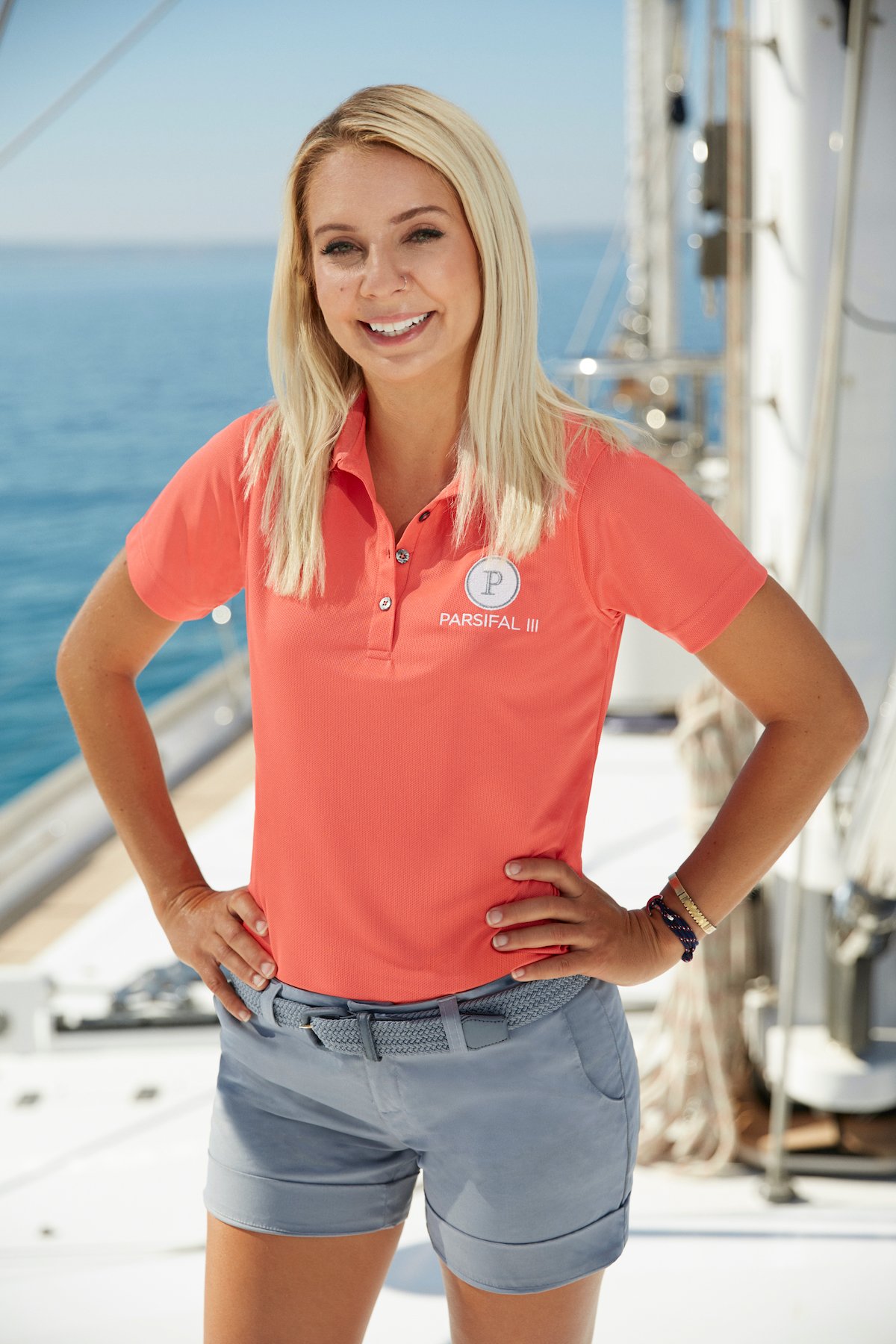 Dani Soares shares why she thinks Sydney Zaruba was competitive
Soares believed that Zaruba's competitiveness with Alli Dore came from a lack of experience dealing with similar situations.
"I think she's not used to having many girlfriends," Soares said. "And I think that really shows. She just has this competition in her head and it's not like that, you know. And I think watching her now on TV, maybe she will get that and know we girls can be friends and can support each other."
"We don't have to be in competition all the time," Soares said. "I'm sure she'll get that. I think she's just young and not being around many girls before. I think that was it really."
Zaruba and her boss, first mate Gary King had a one-night stand after the first charter. She caught feelings for King, but his eyes wandered to Dore. He told Zaruba he wanted to keep their relationship platonic for many reasons. While she said she agreed, she lashed out and continued to take shots at Dore and even the interior team.
The 'Below Deck Sailing Yacht' crew were much older than 2 crew members
While the crew seemed to be annoyed with Zaruba's spicy remarks, they didn't drag her or gang up on her. Soares said the crew recognized that attacking Zaruba would have been cruel. "We're all literally the same age," Soares said about the other crew members. "We're all 32 or 33. Like Colin [Macrae], Daisy [Kelliher], me, Alli, Natasha [de Bourg], and Gary."
"There was only Sydney and J.L. [Jean-Luc Cerza Lanaux] that were 24," she added. "They both felt like we were all, I don't know, maybe a little scary because we're older, I don't know. I know that people say that age is just a number, but I assure you I am a very different person than when I was 24."
Soares was seen trying to give Zaruba advice about how to handle seeing Dore and King kiss in front of her. She told her that there was nothing she could do about the circumstances and she was better off just going with the flow. And while Zaruba agreed, she later spilled to most of the crew that she had sex with King. Plus, she said King instructed the deck team to avoid helping the interior team, knowing that this intel would set off Daisy Kelliher.
Below Deck Sailing Yacht is on Monday at 9/8c on Bravo.