Below Deck Sailing Yacht: Dani Soares Reveals She's Having a Baby Girl!
Dani Soares from Below Deck Sailing Yacht revealed that she is having a baby girl.
Soares has offered very few details about her pregnancy and only announced she was pregnant a few weeks ago. But she will joyfully welcome a daughter and looks forward to building that mother-daughter relationship. "I've always been a girlie girl, even when I used to spend hours everyday playing RPG," she shared on Instagram. When I found out I was pregnant, all I really wanted was a healthy baby and didn't really care about anything else. But now, I'm looking forward to having my little girl and developing that mother and daughter relationship."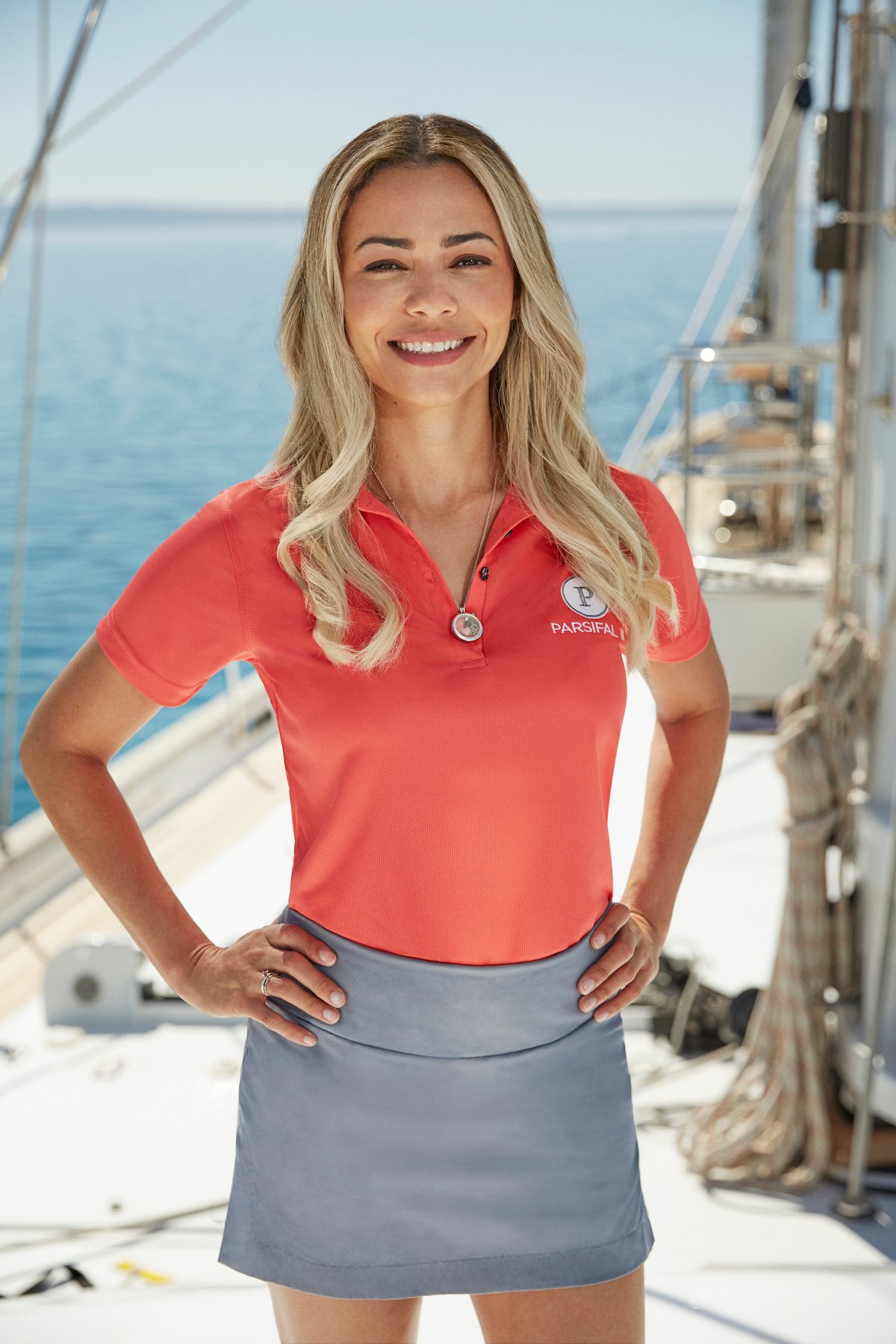 Dani Soares from 'Below Deck Sailing Yacht' looks forward to playdates with Hannah Ferrier
Soares spoke with Showbiz Cheat Sheet about connecting with Hannah Ferrier from Below Deck Mediterranean. Both Soares and Ferrier live in Sydney, Australia and Soares had briefly been in touch. Ferrier welcomed a daughter in October so Soares hoped they could connect.
When Soares announced she was pregnant on Instagram, Ferrier replied, "Gorgeous!!!! Play dates in Sydney it is," she replied.
RELATED: Below Deck Sailing Yacht Charter Guest Erica Rose From 'The Bachelor' Spills – 'Let the Sh*t Talking Begin'
Soares said she chatted a bit with Ferrier. "We've talked a little bit," she said. "She's been on holiday for a little while. But as soon as she's back we'll definitely catch up for a coffee or get to exchange those mommy stories."
"Her daughter is so precious," Soares added. "Such a gorgeous little baby." 
Soares also revealed she has had a name chosen for the baby too. "I had a name picked out very early on," she said. "There was a name that I would like and as soon as I found out the gender I was like, oh that sounds like it was a good name."
Dani Soares has kept several details to herself about her pregnancy
Soares has chosen to keep her due date but also the name of the baby's father private. Fans speculated that deckhand Jean-Luc Cerza Lanaux is the father. Soares and Cerza Lanaux had a steamy boatmance and Soares said to him at one point, "Let's have sex tonight and if I get pregnant, that's God's will."
But off of the show, she dropped hints not only that she was pregnant, but the timeline. During one of the stew's "Pita Party" Instagram recaps, she joked about how much the yachties partied. "I think our season of Below Deck has a lot of PSAs that are very important for young people," Soares said. "They are, don't drink too much. Make sure you remember what you did last night. And make sure you wear a condom. That's part of the trailer!"
RELATED: Below Deck Sailing Yacht: How Did the Season 2 Cast Surprise Producers?
Also, charter guest Barrie Drewitt-Barlow may have been trying to stir the pot when he announced that Cerza Lanaux was the baby's father.  "I liked 'daddy longlegs,'" Drewitt-Barlow said in an Instagram video. "Well, that was because he was too busy getting the other one pregnant."