'Below Deck Sailing Yacht': Dani Soares Says 'I Hate It' About Working on a Sailing Yacht
Dani Soares from Below Deck Sailing Yacht admitted that she's not a fan of working on a sailing yacht.
"That was only my second sailing yacht," Soares said in a "Pita Party" Instagram video. "And honestly, I hate it." Chief stew Daisy Kelliher and stew Alli Dore chimed in saying that Soars made it abundantly clear she hated it. "You definitely told us about much you hated it," Dore laughed. Soars laughed too adding, she had no other words for it.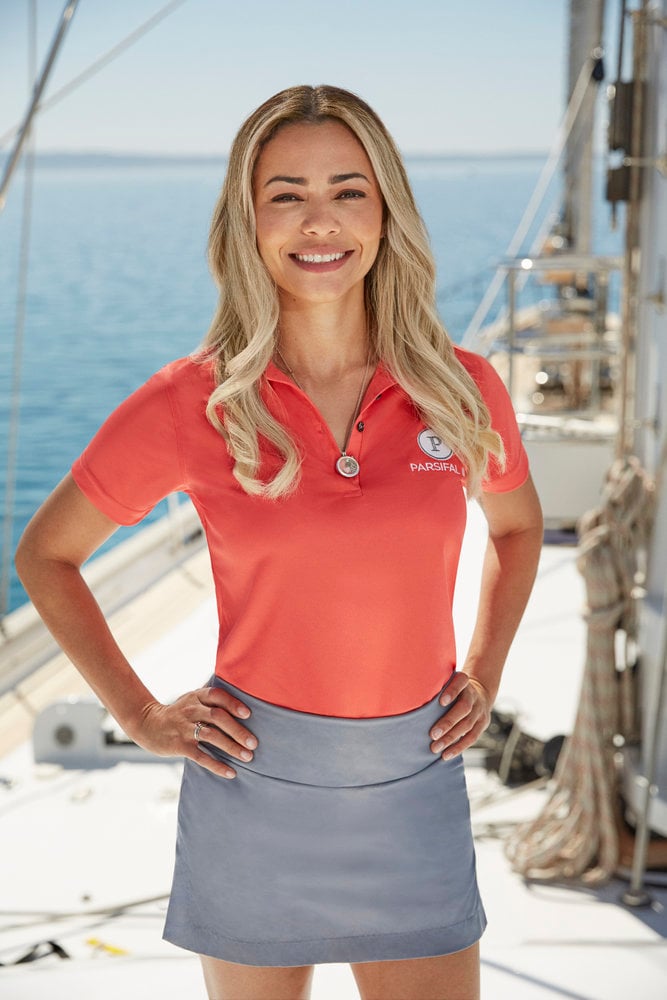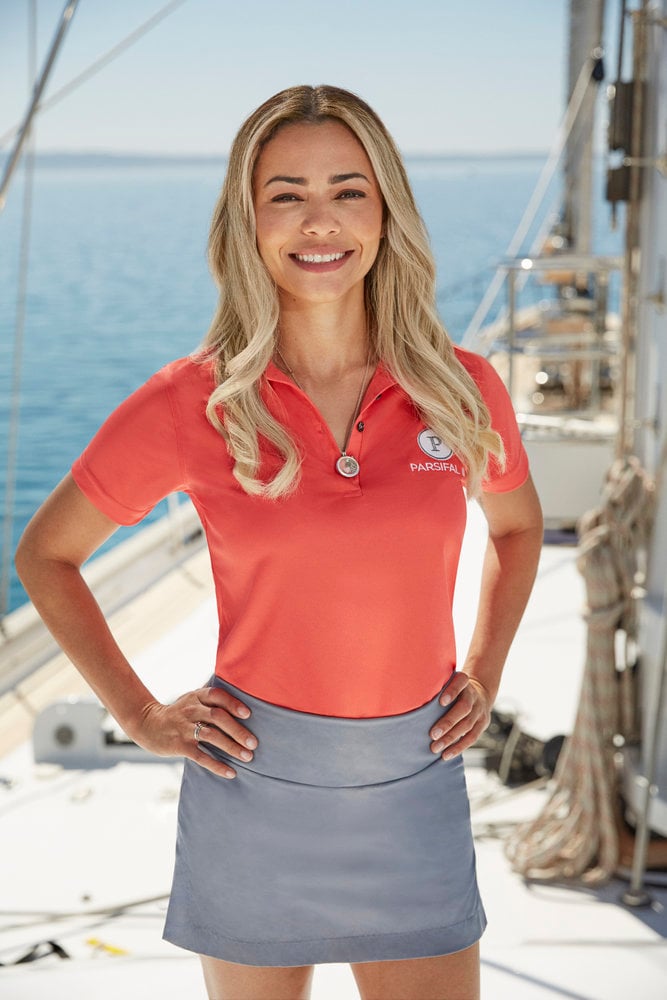 Dani Soares and Alli Dore weren't experienced on sailing yachts
It may have been Soares' second sailing yacht, but Below Deck Sailing Yacht was Dore's first time working on a sailing yacht and working in the interior too. "I come from a motor yachting background," Dore said. "So this is my first time not only being in the interior but also my first time being on a sailing yacht doing service."
"And that definitely gets very interesting," Dore said. And there's been some really classic scenes of us like launching ourselves across the galley, across the tables to like kind of save glasses and all the rest of it."
RELATED: 'Below Deck Sailing Yacht' Producer Reveals if Any of the Show Is Scripted
Kelliher admitted that working as a stew or a chef on a sailing yacht is a challenge. "Basically I just have everything permanently stowed," she shared. "It's really difficult as well." She added that with most of her captains she usually shares a few moments at the beginning of the season where they try to work out a balance between sailing and service.
Daisy Kelliher described the sailing yacht stew scramble
"The really sh*tty thing about sailing is the times you can go is when [the guests] get up and so after breakfast," Kelliher said. "But that's before lunch. What people don't see is that we roll from breakfast to lunch. So the minute we finish clearing breakfast we start setting up lunch. But that's the only time we can go sailing."
Viewers witnessed how sailing during breakfast sent the crew scrambling during the first charter. The crew tried to fit in a sit down breakfast for the guests but then had to quickly clean and stow for sailing. "We serve lunch and then it's straight into sailing," Kelliher continued. "And we're like, but we need to serve dinner. So there is a lot of back and forth with the captain. And that's not just been on Parsifal, it's on lots of boats I work on."
RELATED: 'Below Deck Sailing Yacht': Daisy Kelliher Admits She Was 'Massively' Nervous About Being Filmed
"And you kind of just have to go, f**k it," she laughed. "And just run around. Literally, run around. Grabbing everything and it looks really disorganized and it is. It's as disorganized as it looks. The guests are there to eat and sail. You just have to kind of take it for what it is. It does look disorganized but it's an organized disorganized … if that makes sense."
Below Deck Sailing Yacht is on Monday at 9/8c on Bravo.