'Below Deck Sailing Yacht': Dr. Frank Tips $8,000 More Than Barrie Drewitt-Barlow for a Shorter Charter
'Below Deck Sailing Yacht' charter guest Dr. Frank left a $23,000 tip for the crew even though his charter was shorter and easier than the charter before his.
Below Deck Sailing Yacht charter guest Dr. Frank Martinis more than made up for Barrie Drewitt-Barlow's $15,000 tip last week. Martinis and his friends were only on the sailing yacht for a short time but left $23,000 for the crew.
Martinis offered a special shout-out to chef Natasha de Bourg for her outstanding meals and he was especially blown away with de Bourg's final dessert. De Bourg and the stew team created an artful design using chocolate and fruit all over a table covered in butcher paper. Even chief stew Daisy Kelliher marveled over the dessert, sharing that it was outstanding.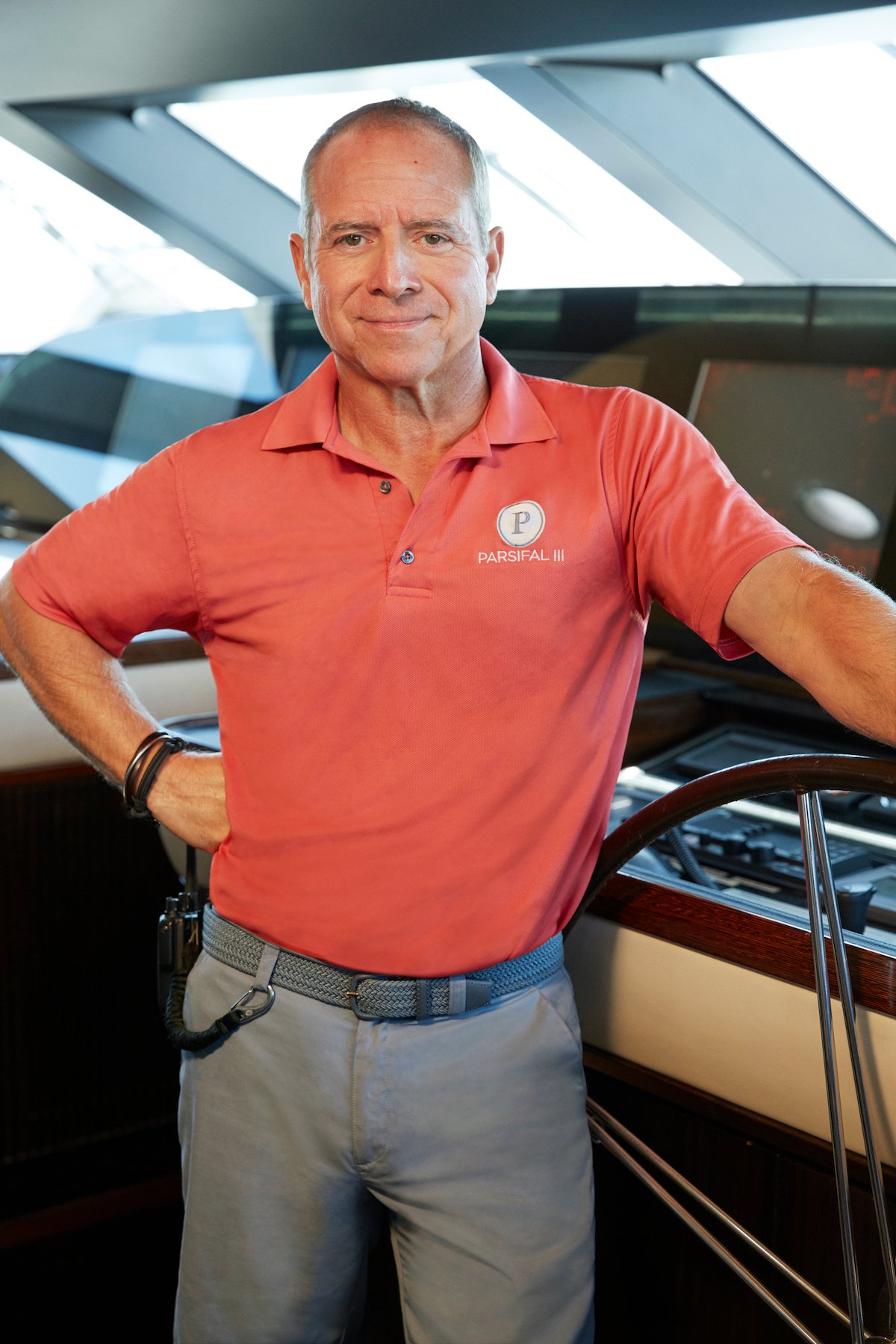 Dr. Frank left $23,000, which came out to more than $2,500 for each crew member
Martinis' group had a shorter charter and it significantly less demanding than Drewitt-Barlow's group, which was longer than the usual charter. Martinis has had several experiences chartering Below Deck yachts. He is a friend of Captain Sandy Yawn and has appeared on Below Deck Meditteranean more than once.
But he was also a guest on Below Deck Sailing Yacht last season. He arrived with the Long Island bros and his friends created some toxic male energy on the boat. This time, Martinis brought his wife, along with a new group of friends. The friends were a little more subdued and less vocal than Martinis' last group of friends too.
The guests also consistently gushed about most of the meals. Martinis made it known how much he enjoyed the food during his departure. "It was an amazing charter," Martinis said. "And you've assembled a great crew from top to bottom. But we think Natasha deserves a separate mention. She was phenomenal."
Martinis then handed Captain Glenn Shephard an oversized envelope with a wad of cash. During the tip meeting, Shephard said each crew member ended up earning more than $2,500 each.
The crew rolled into Dr. Frank's charter immediately after the Drewitt-Barlow party
Martinis' charter lasted only a few days and generally went off without any issues. The Drewitt-Barlow vacation lasted an additional day than the typical Below Deck voyage. Plus, the crew only had one night in between charters.
"It wasn't our best one," Shephard told the crew during the tip meeting after the Drewitt-Barlow party left the boat. "And I think that's reflected a little bit in the tip. Probably not as high considering all we did for them. So the tip is … $15,000. And that comes to about $1,660 each."
The crew looked defeated and exhausted after constantly running to keep up with demands. Shephard warned the crew to go easy on drinking the night before they picked up Martinis' charter. However, Gary King, Alli Dore, and Sydney Zaruba stayed up well into the night getting drunk and then jumping into the ocean. They rallied the next day but were hurting thanks to a bad hangover and no sleep.
Below Deck Sailing Yacht is on Monday at 9/8c on Bravo.