'Below Deck Sailing Yacht': Erica Rose's Husband Says Chef Marcos 'Gross' Complaint Was 'Scripted'
'Below Deck Sailing Yacht' charter guest Erica Rose implied that the series was scripted, plus her husband said he and producers 'scripted' the moment teased where he calls Chef Marcos' food 'gross.'
Below Deck Sailing Yacht charter guest Erica Rose's husband, Charles Sanders said his complaints about chef Marcos Spaziani's food were scripted after the teaser showed him refer to the food as "gross" and he had better food at the "ballpark."
Rose posted on Instagram about her upcoming appearance on the show, which is when someone called out Sanders' remarks about the food. While Sanders said the moment was scripted, some Below Deck Sailing Yacht cast members said the tension (and rudeness) with the guests was real.
Erica Rose's husband said the 'gross' comment was scripted
Rose shared that she was happy to return to the show, but realized that some of the crew weren't as happy. "I'm happy we came back. IDK about everyone else based on some interviews that came out lol I linked them in my bio. I'm just happy I brought my husband with me this time. We always have each other's back and he's also cool AF!" she shared on Instagram.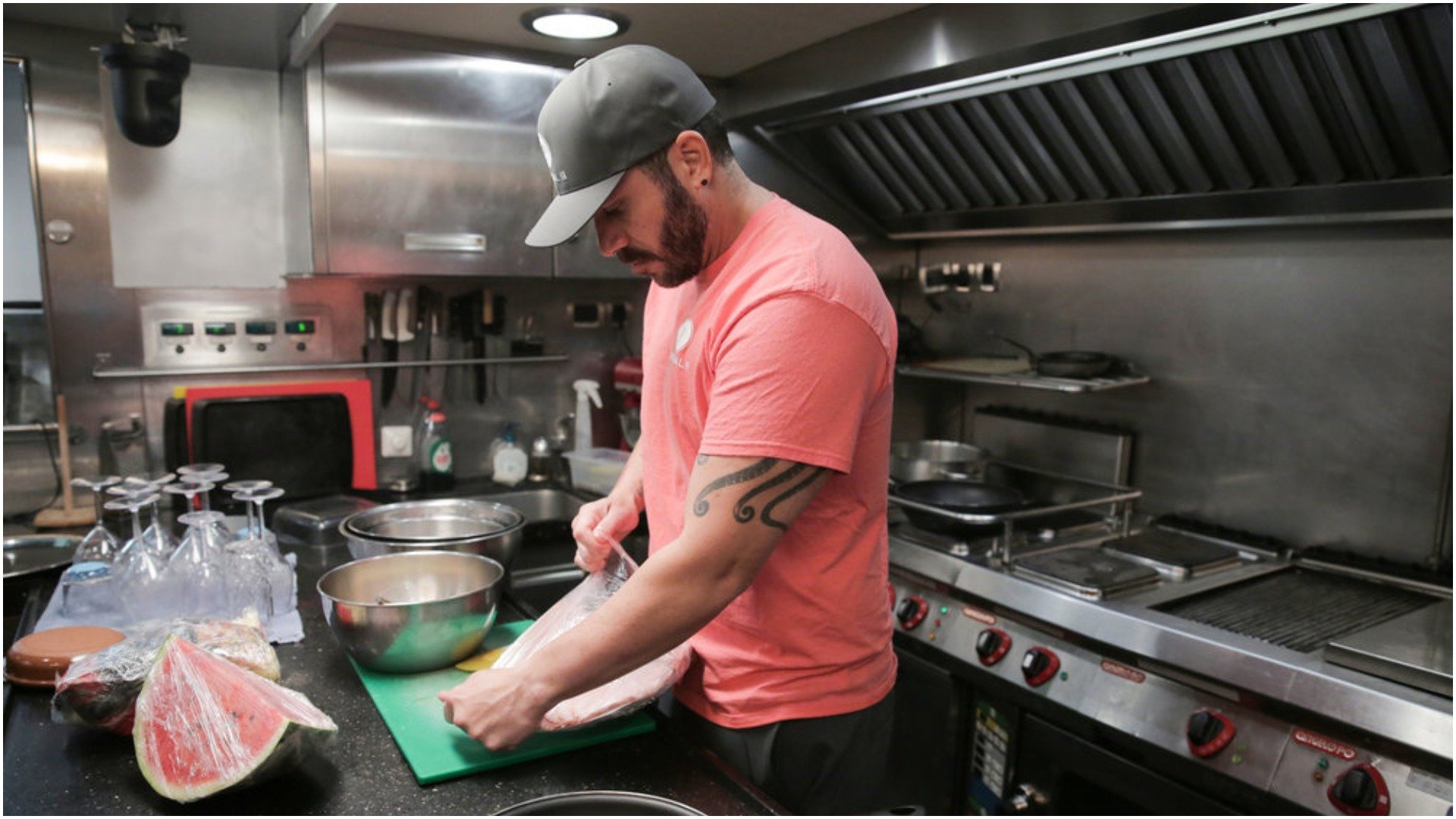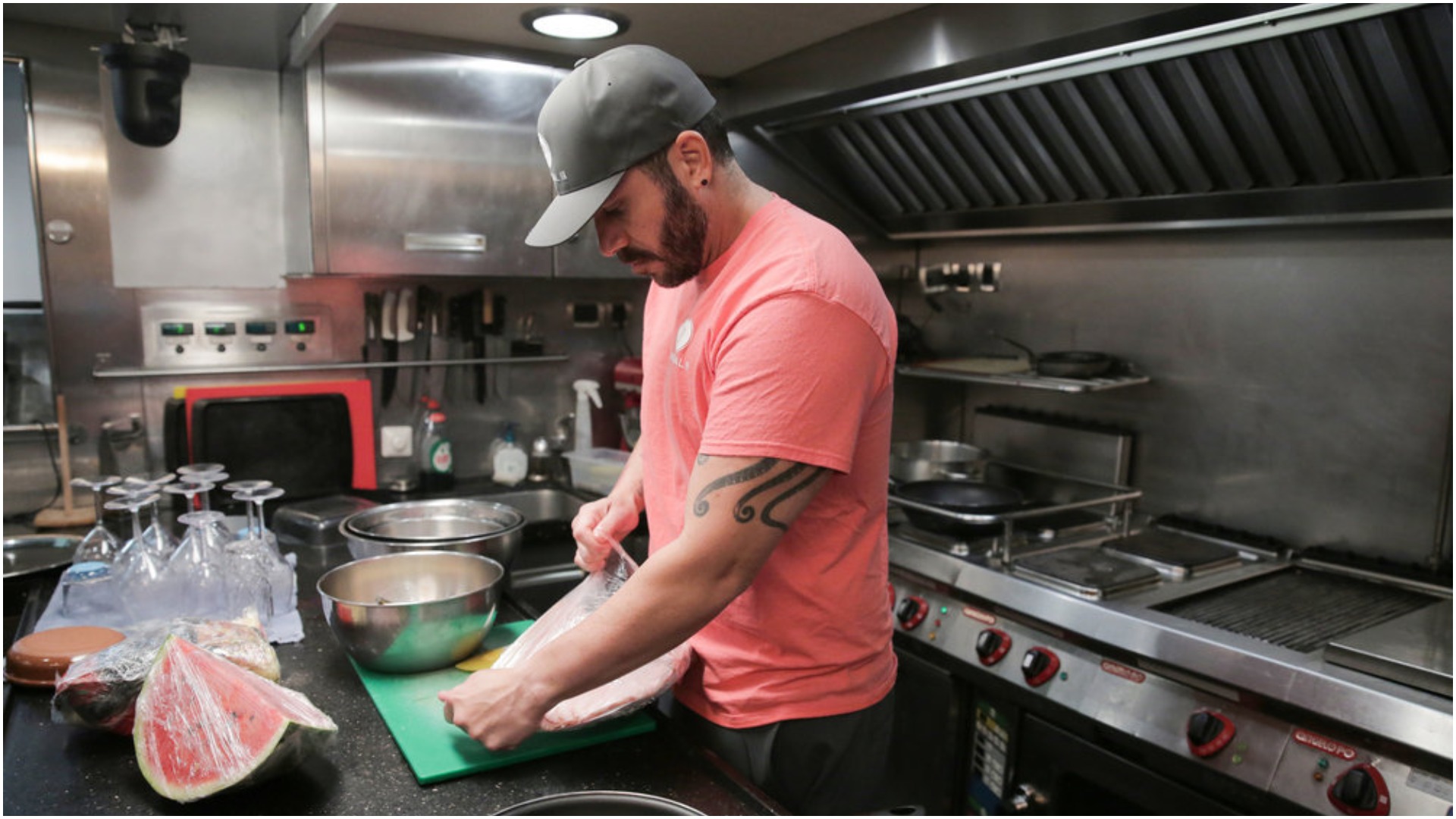 But that's when a Below Deck fan called out Sanders' teased moment. "Watch and see! remember it's a TV show at the end of the day. And sometimes the chefs are encouraged to do certain things," Rose replied, implying that Spaziani was "encouraged" to create drama.
That's when Sanders added, "That scene I scripted with the producers like four times."
Did Gabriela Barragan call Erica Rose's husband a b****?
Rose and Sanders may have set the scene as being scripted, but second stew Gabriela Barragan didn't seem to see it that way. While she didn't name Sanders and Rose, she seemingly teased the situation on Another Below Deck Podcast Patreon.
She was asked about rude guests in yachting. "I have many," she said. "I've had someone call the chef's food inedible and disgusting. Loudly and purposefully so the chef could hear. That was f***ed up."
"That was unnecessary," she continued. "If there's a problem you talk to the chief stew. She's the liaison and she can talk to the chef." She added about the guest, "I think he was a man child. And a b****."
She added that the food was not bad and, "He's a really good chef."
Daisy Kelliher braced herself for this 'Below Deck' charter
Barragan wasn't the only crew member who said the guests were rude. Chief stew Daisy Kelliher didn't seem thrilled that Rose and crew planned to return. Rose and her friends were a raucous bunch who fought with each other last season. They also complained that the crew talked about them behind their back.
"This is the worst news ever," Kelliher said in a confessional when she received the preference sheet. "These people are disrespectful, they're exhausting, they're emotionally draining. And the biggest thing for me is they're unpredictable — that's what's scary. I just don't want it."
Kelliher teased to ET that Rose's charter was rough. "I was just so happy," she sarcastically said. "This year, it was different on a not… yeah, you'll just have to wait and see," She made "nose dive motion" and added, "It was definitely that way. So yeah, that's going to be very interesting to watch."
"I was definitely less patient this year, less polite and overt," she said. "I was like, 'You're all a**holes." No, not all of them, but some of them."