'Below Deck Sailing Yacht': Everything We Know About Chef Marcos Spaziani
TL;DR:
Below Deck Sailing Yacht star Chef Marcos Spaziani has been a chef for 10 years.
Is Chef Marcos single? According to his social media, it appears that he is.
The latest chef on Below Deck Sailing Yacht is proving to be a star even with a horrific injury and horrible guests.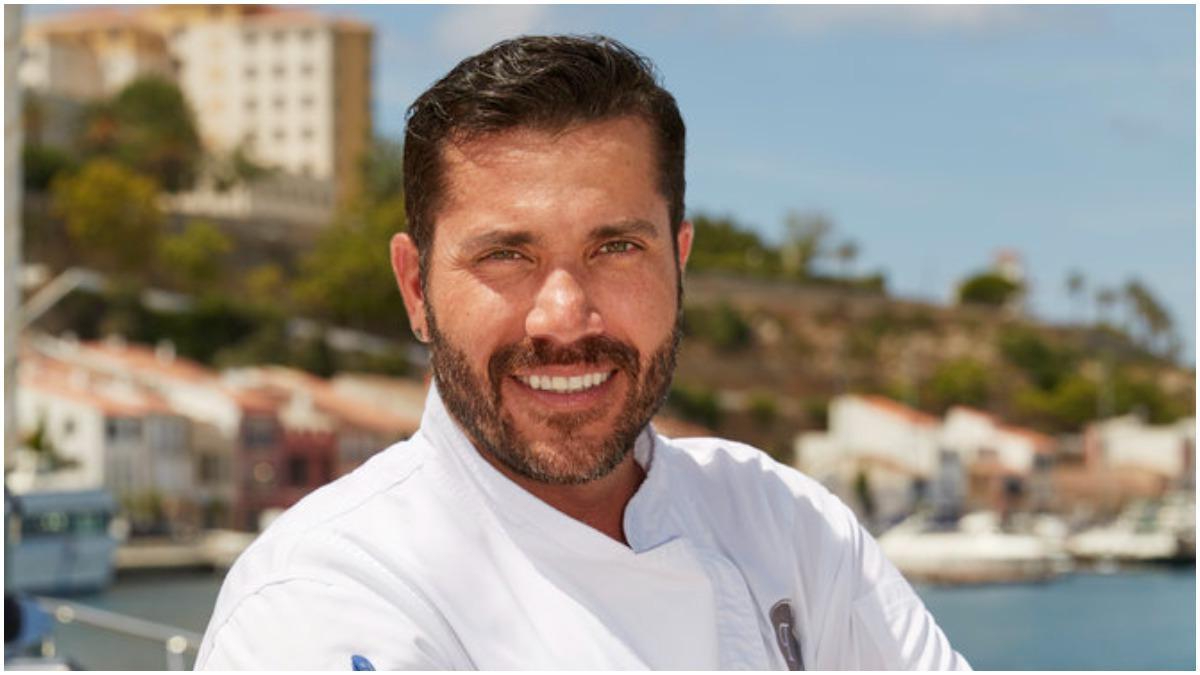 Below Deck Sailing Yacht season 3 has introduced fans to newbie Chef Marcos Spaziani. He joined returning cast members Captain Glenn Shephard, chief stew Daisy Kelliher, first mate Gary King, and chief engineer Colin MacRae. And he immediately created a lot of buzz. Here is everything we know about Chef Marcos.
The new 'Below Deck Sailing Yacht' star has been in the culinary industry for 10 years
According to Chef Marcos' Bravo bio, he's been working as a chef for a decade after attending culinary school in Venezuela. But most of his experience came on land. He relocated from his home country to Miami after school. But eventually moved to Los Angeles when he landed the job of corporate chef at Taste, one of the city's most well-known restaurants.
That's where he met Chef Louis Huh — an executive chef in the same corporation — and they decided to start their own business. The idea was to serve customers gourmet food at an affordable price, and that launched their food truck called ML Eats.
That business was so successful that it quickly expanded. Now, ML Eats offers restaurant consulting, catering, private chef events, and the food trucks. They also have an up-and-coming restaurant in Koreatown called Under One Roof.
On the Parsifal III in Below Deck Sailing Yacht season 3, Chef Marcos and Chef Louis are offering up a fusion of Korean, Venezuelan, American, and Italian street food with a gourmet twist.
Is Chef Marcos single?
Fans can find Chef Marcos on Instagram, where he shares his different dishes with his 20K followers. Like this post featuring "Alder wood Smoke yellowfin tuna carpaccio, cherry capers, yuzu tangerine vinaigrette, Maldon salt, and microgreens."
He also gives his followers a behind-the-scenes glimpse at his kitchen. And since his casting announcement on Below Deck Sailing Yacht, Chef Marcos has included posts with some of his co-stars. As well as some of the dishes he's served up on the Parsifal III.
But what fans won't see on Marcos' social media is any evidence that he's in a relationship. So by all appearances, he is single! There are no women in his photos besides his co-stars. And all of the men appear to be co-stars, friends, or business partners.
Chef Marcos has had a good start on 'Below Deck Sailing Yacht'
The chefs in the Below Deck franchise have a troubled history for a variety of different reasons. Many times, the charter guests are not impressed with what's on the menu. But so far, Chef Marcos has kept everyone satisfied.
He replaced season 2 chef Natasha De Bourg, who replaced Chef Adam Glick after season 1. During the season 3 premiere, Chef Marcos did indeed impress his first charter guests. But, he just didn't make enough. He was later told by the chief stew that the guests were still hungry.
Chef Marcos kept his cool and served up some shrimp to hold them over until dessert. And the way that he handled the situation had fans taking notice.
He proved himself as a star yacht chef again when he had to cook for what Below Deck fans dubbed the worst guests ever after losing a piece of his scalp in an incident on the boat.
New episodes of Below Deck Sailing Yacht season 3 air on Monday nights on Bravo.
RELATED: Chef Marcos From 'Below Deck' Reveals He Stopped Cooking After Horrific Injury – 'I Was Traumatized' [Exclusive]