'Below Deck Sailing Yacht' Fans Now Know What Led to Dani Soares and Alli Dore's Make out Session
Why did Dani Soares and Alli Dore from 'Below Deck Sailing Yacht' hook up? Maybe if Jean-Luc Cerza Lanaux wasn't so grumpy about the crew spilling drinks on the teak the night could have gone in a different direction.
Don't mess with Jean-Luc Cerza Lanaux's teak, because too many spills make him extremely grumpy. He becomes so grumpy during the latest episode of Below Deck Sailing Yacht, he doesn't give Dani Soares any attention. But he's so annoyed, Soares decides that Alli Dore would make for a better hookup partner that night.
The crew has another night drinking on the boat and Soares announces she is horny. Since Cerza Lanaux is too distraught over the yachties spilling drinks on the deck, Soares turns her attention to Dore. The stews end up in a lip lock that leads to closed doors. And yes, Cerza Lanaux is suddenly paying attention.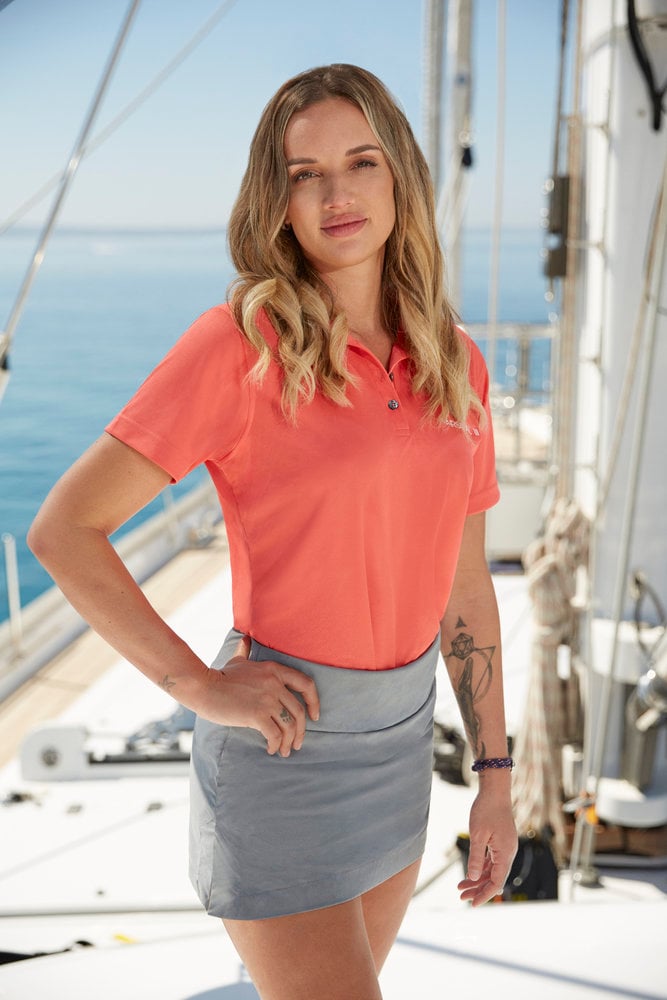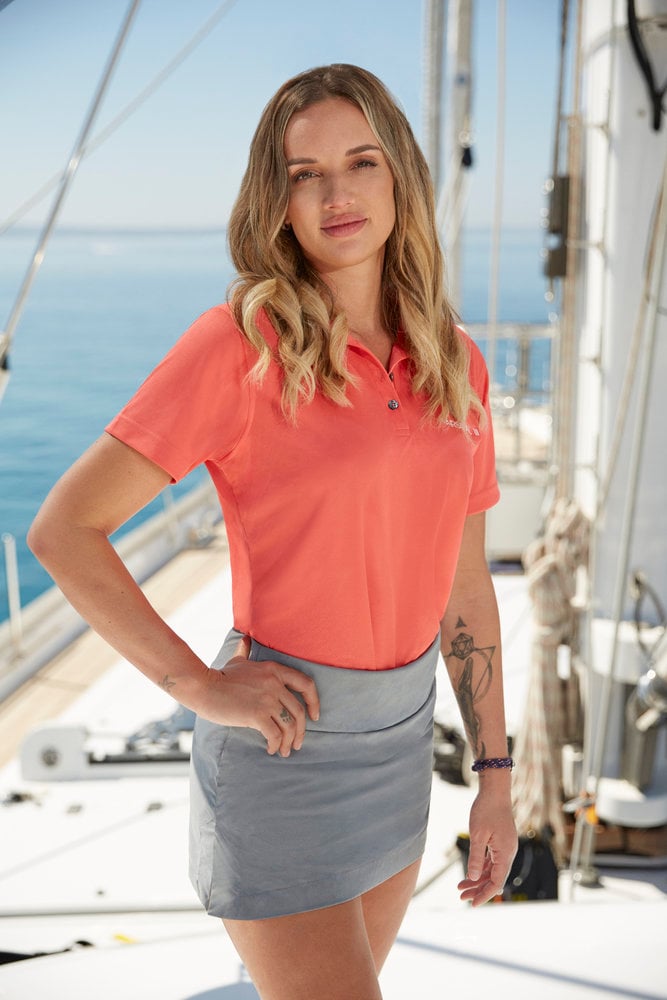 Jean-Luc Cerza Lanaux is too upset about the teak to hook up with Dani Soares
Soares and Dore's hookup comes only minutes after Dore is busted making out with Gary King. Sydney Zaruba walks in on Dore and King, which becomes extremely awkward. However, the awkward meter goes even higher when Soares finds that all Cerza Lanaux wants to talk about is the teak on deck.
"When I'm drunk I'm touchy and emotional," Soares says in a confessional after she decides to walk away from Cerza Lanaux. "When J.L. is drunk, he's just … he's like a little flower that doesn't have water and it just starts …" She uses her hands to make a wilting gesture.
That's when Soares sets her sights on Dore. She grabs Dore while the crew stands by the bar and begins to lick her. "Gary look at this," Soares says to King. King laughs, adding that he isn't sure if what he is witnessing is a turn on or a turn off.
Meanwhile, Cerza Lanaux relaxes on deck but now Soares and Dore are in a full liplock. "Girls!" King says. "Stop it!"
Does Jean-Luc Cerza Lanaux finally stop obsessing about the teak (and instead about Dani Soares)?
Soares and Dore don't "stop it" and soon Cerza Lanaux learns that he's going to be competing with Dore for Soare's affections. King joins Cerza Lanaux and Colin Macrae on the deck which is when Cerza Lanaux tells the guys he's in the "dog house" because he was complaining.
The crew gathers again on deck, which is when Dore tells Cerza Lanaux she is his competition that night. But when another drink spills on the deck, Cerza Lanaux says he's angry. So, Soares decides that Dore is her hookup for the night. "I'm just horny and just trying to have some sex tonight," Soares says. "Let's go, Alli."
King jokes in a confessional, which munching on a crunchy snack, "Who's c*ckblocking who?" Soares and Dore head to the master cabin while the King and Cerza Lanaux remain on deck. "Boys are so dumb," both Soares and Dore exclaim from the bedroom.
Finally, after tons of griping, King and Cerza Lanaux realize Dore and Soares are in the bedroom. They laugh outside the bedroom door but it is clear the ladies are hooking up. After plenty of knocking on the door, the women finally come out. And Cerza Lanaux and Soares go back inside.