'Below Deck Sailing Yacht': Did Gary King Get Busted for Having a Girlfriend Before Season 2 Began?
The Below Deck Sailing Yacht Season 2 love triangle may have just gotten messier as Gary King is accused of having a girlfriend before the season began.
Bravo teased a preview of the reunion that host Andy Cohen referred to as "gangbusters." Alli Dore discusses the love triangle between King and Sydney Zaruba. She says that what was bothering her more than King's hookup with Zaruba was "the fact that Gary had a girlfriend when he came on board and slept with Sydney." Adding, "A long-term girlfriend." King is seen expressionless as the tease didn't allow for King to respond.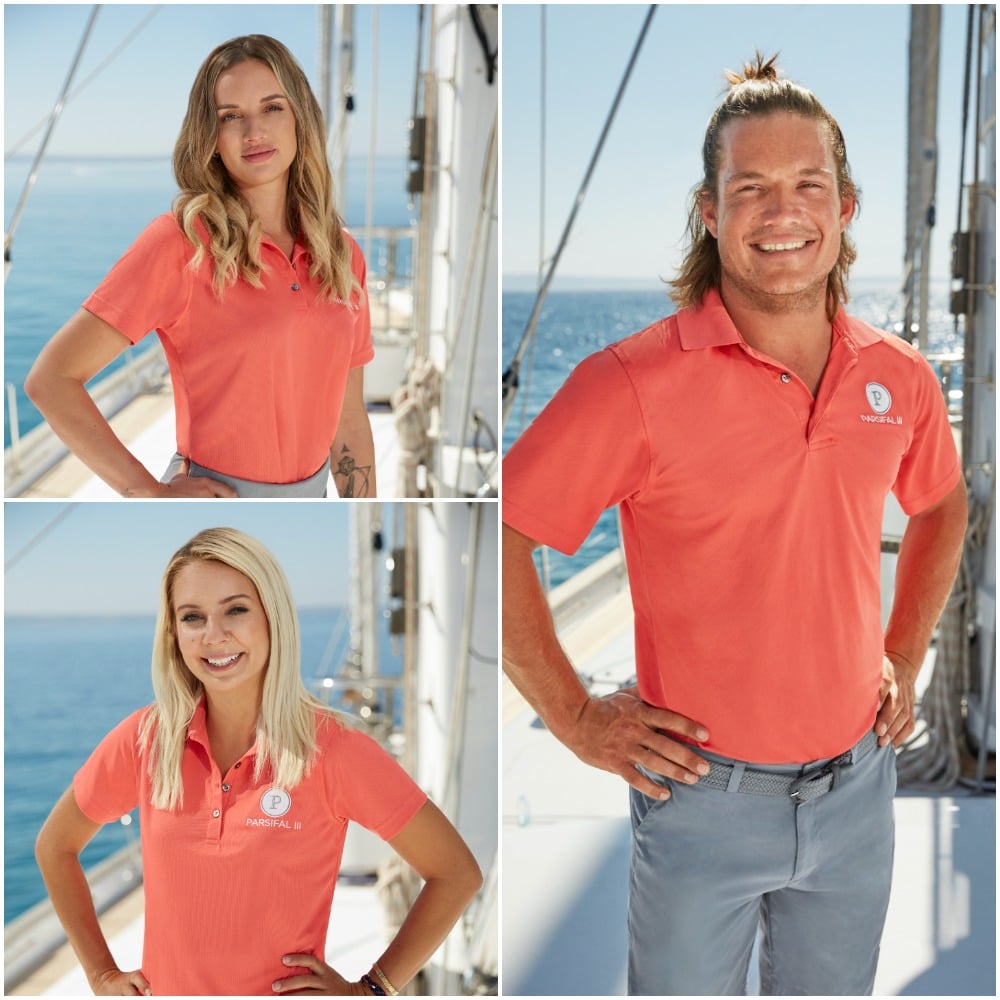 Gary King seemed to be in a long term relationship before 'Below Deck Sailing Yacht'
Viewers will have to wait for the reunion, but King was dating someone. However, it is unclear if the couple had broken up before he left to shoot Below Deck Sailing Yacht. King dated another yachtie, Marthe Møller. The couple attended a wedding together in 2019 and King is sporting a significantly shorter haircut. "What an amazing #wedding!" King shared along with a photo. "Thank you @charlesvantonder and @kirstivanzyl will never forget that special day."
Dore was correct in that King's relationship with Møller was long-term. He shared another photo of the couple on a ski trip in 2017. "it's good to be in the #snow again :) especially with this one @marthemoll," King captioned the image. A friend commented, "How very publicly romantic of you Gary."
Møller confirmed on her Instagram that she was King's girlfriend, at least in 2018. "Viva la france  #antibes #feelingood #shorthairdontcare #boyfriend @king_gk," she shared on Instagram along with a photo of King. She shared another photo from 2017 of the couple riding a train in Palma.
The big question is: Was Gary King still in a relationship when he was on 'Below Deck Sailing Yacht'?
While King seemed to have a girlfriend, it isn't clear if he and Møller were still together when he was cast on the show. The last photo the couple shared was before 2020, so hopefully, King will clear the air and address if he was still dating Møller when Below Deck Sailing Yacht filmed during the summer of 2020.
Colin Macrae embarked upon the season with a girlfriend back at home. He openly shared he had a girlfriend and didn't hook up with any crew members. But Macrae revealed that after the season ended, he and his girlfriend decided to part ways.
King, however never mentioned a girlfriend and was extremely quick to hookup with Zaruba. While he's heard telling Zaruba the hookup was a one night stand, she fell for him. But he was interested in Dore. As he pursued Dore, Zaruba became more resentful, until she finally told the crew she had sex with King on that fateful night. Dore broke off her relationship with King once she learned their hookup was serious. But ultimately, King and Dore got back together … until he drove her crazy and she became annoyed with him during the crossing.
The two-part Below Deck Sailing Yacht Season 2 reunion kicks off on Monday, June 21 at 9/8c on Bravo.