'Below Deck Sailing Yacht': Gary King's Suit May Not Be the Only Thing That Is 'Uncomfortable' During the Reunion
Gary King from Below Deck Sailing Yacht recently shared that he borrowed a suit to wear to the reunion from the engineer on his current yacht. He said the suit was a little snug and uncomfortable, but that may not be why King is uneasy during the reunion.
King shot a quick video in his suit and shared it on his Instagram story. "I got it from my engineer," he said about the suit. "Because I don't have anything formal on board. So the engineer lent me the suit. It's a bit tight, to be honest with you. It's quite uncomfortable." The suit, however, is probably the least of King's worries when it comes to the reunion.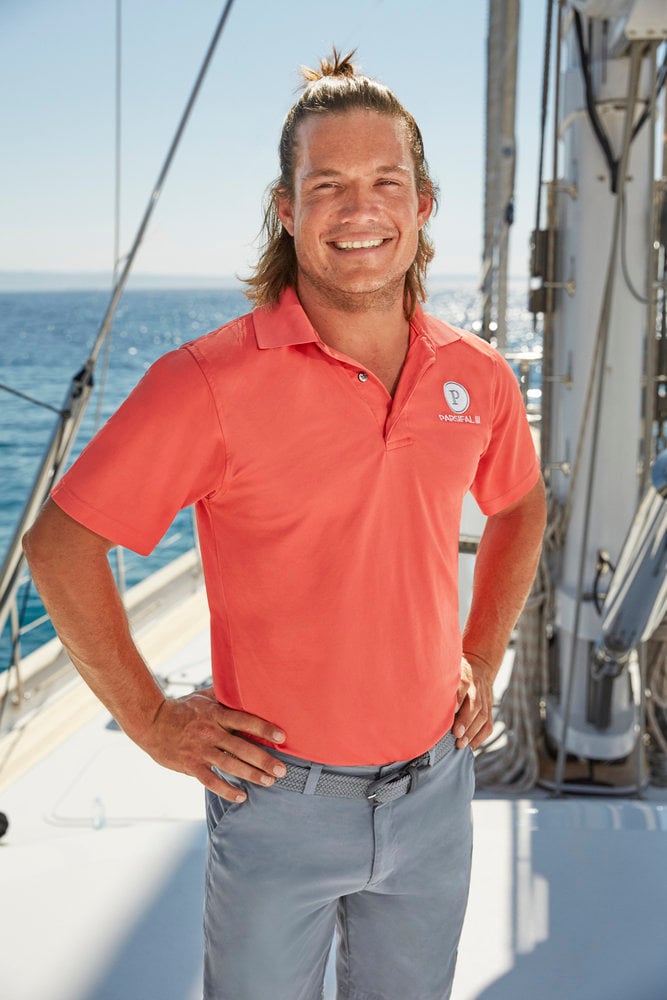 Did Gary King try to play Alli Dore and Sydney Zaruba?
King's love triangle between Alli Dore and Sydney Zaruba is spiraling out of control. Dore backed off from King when she found out he and Zaruba had slept together after the first charter.
She finally confronted him about the intel, telling him that she felt like a "massive a**hole" for pursuing him further. "I've got that weird, gross feeling in my stomach," he said in a confessional. "You know butterflies? But dying butterflies and that's not nice." King had made it clear the hookup with Zaruba was a one-night stand. And that he was fully into Dore.
RELATED: 'Below Deck Sailing Yacht' Girls' Trip Fight Rivals Girl Fight From 'Below Deck' Season 6
"It's like I disappointed someone … massively," he continued in his confessional. "It's just not a nice feeling."
"I feel like a d*ck but at the end of the day, I don't feel the way for her as I do for you," King told Dore. "And what happened happened. I'm not going to f**king deny that."
The reunion could get very messy if Gary King hooks up with Sydney Zaruba again
He apologized and Dore suggested they consider a relationship after the season ends. Dore later noticed that King was avoiding her and almost pulling away from her.
Does that mean he is going to try to rekindle something with Zaruba? He doesn't seem to be overly interested in pausing his romantic pursuits on the boat. But re-pursing Zaruba during the season could be explosive. King later told Colin Macrae he knows once he gets drunk he's going to want to hook up. "Just keep it in your pants for like five more days," Macrae advised King.
RELATED: 'Below Deck Sailing Yacht' Crew Hints They Don't Speak to Some Cast Members
Unfortunately, Macrae's sage advice seems to be lost on King, which could set the scene for an explosive reunion. King is seen in an upcoming episode preview leaning in to talk to Zaruba during a crew dinner. "I heard from a third party that you have feelings for me," he says to her. Zaruba turns to King and says, "I told you that I did."
Meanwhile, Dore looks on from across the table. "Flirting with Gary is a little bit vindictive," Zaruba admits in a confessional.
Dore looks annoyed and King confides in Macrae. "She's hurt me so badly like playing with my feelings." But Macrae sees it differently. "If you like Alli, don't f**k Sydney," Macrae says.
Needless to say, Below Deck Sailing Yacht reunion host, Andy Cohen said the reunion was "gangbusters." Now it is becoming readily apparent why.