'Below Deck Sailing Yacht': Hannah Ferrier From 'Below Deck Med' Agrees Daisy Kelliher Is the 'Best New Chief Stew'
Hannah Ferrier from Below Deck Mediterranean agreed with former chief stew Kate Chastain from Below Deck that chief stew Daisy Kelliher from Below Deck Sailing Yacht should be the new face of the series.
With both Chastain and Ferrier off of the show, the series has searched for that new anchor cast member. Since Chastain's departure, the series has featured three new chief stews but a fan favorite hasn't been found – until now. "She's the best chief stew I've seen on the series and I really respect everything about the way that she's doing it," Chastain told US Weekly about Kelliher. "She's funny, she's great at her job. I'm really impressed with her." Ferrier wholeheartedly agreed and explained why doing the job on the show is a bit of a chaotic juggle.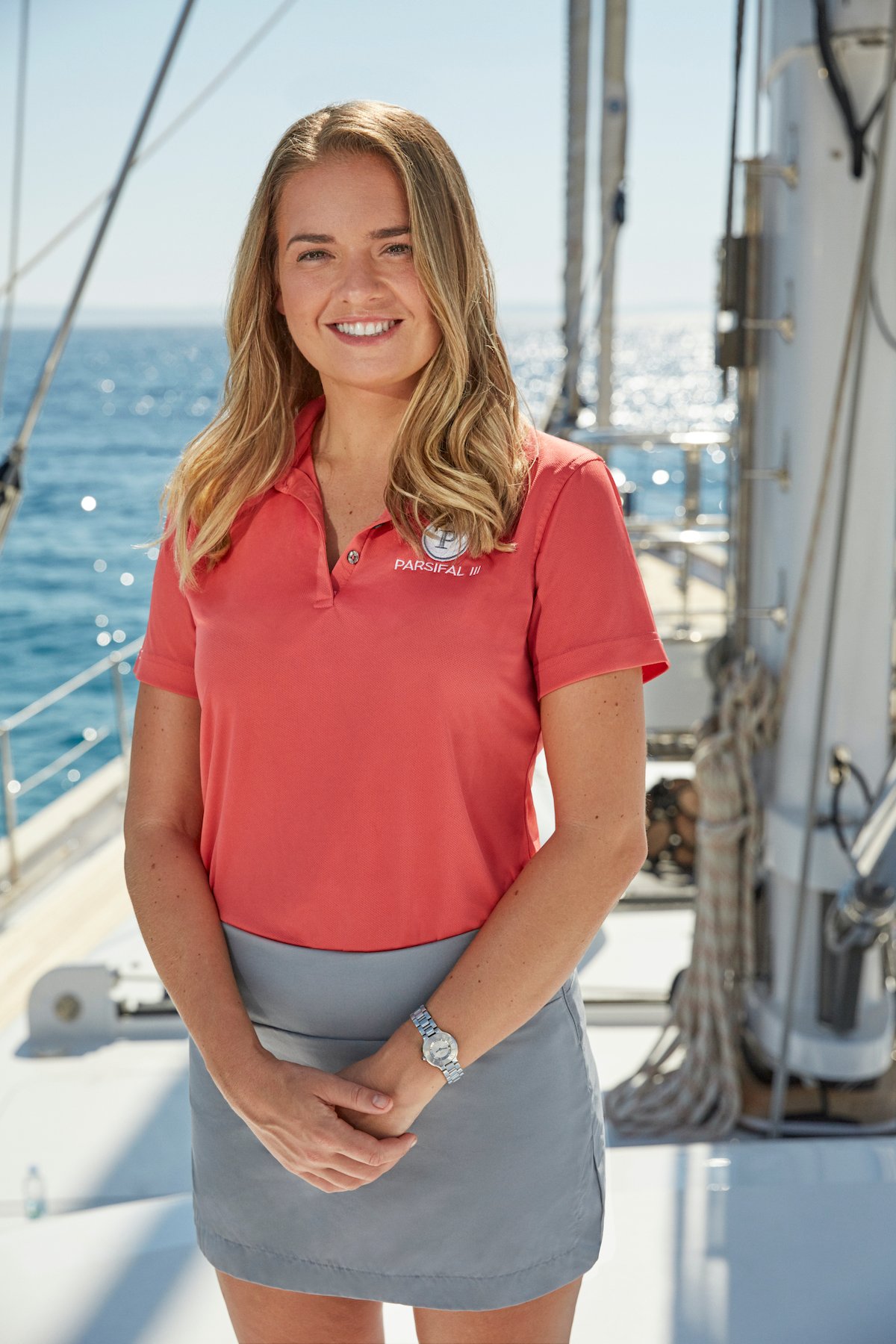 Hannah Ferrier from 'Below Deck Med' describes why a 'Below Deck' chief stew job is different
Alli Dore and Daisy Kelliher from Below Deck Sailing Yacht welcomed Ferrier as their special guest on their weekly "Pita Party" Instagram chat. That's when the two stews asked Ferrier what she thought about Kelliher being named the new "Kate" or "Hannah."
"Poor you, Daisy," Ferrier and the duo giggled at the notion. Kelliher said she was shocked when she heard the comments adding that Chastain and Ferrier were her favorites. Ferrier said that the job is hard "because obviously a lot is not shown on camera." Adding that it, "shows you are really good at your job."
"As a chief stew on Below Deck you need to have a balance between being good at your job," Ferrier shared. "And then still being able to have fun and have that cheeky sense of humor. Because there is another component. You don't really talk about it when you're filming, there is another component of the job which is that there's cameras there. To be entertaining to watch while being good at your job is a really hard seesaw. So I think you're doing amazing."
Daisy Kelliher from 'Below Deck Sailing' shares how she approached the show
"When I went into the show, when I got cast, obviously when you experience it, it's pretty raw," Kelliher said. "Obviously editing plays a factor. But the majority is they can't really tell you what to say or do. You take that upon yourself. So I said I will only run my department the way I wanna run it. And I think what you're saying about having that balance between being a fun crew member and being good at your job also plays into being a good chief stew. even without the cameras."
"I very much run my department like that as well," she continued. "You wanna create a fun environment because everyone is away from their friends and their family. If you're fun and funny, you're gonna stay at your job for a long time. It's not just being good at your job, you need to bring something to the crews."
"So very much what you see on TV is kind of how I am normally," she laughed. "I'm glad that kind of shined through."
Below Deck Sailing Yacht is on Monday at 9/8c on Bravo.