Below Deck Sailing Yacht: Hannah Ferrier from 'Below Deck Med' and Dani Soares Could Be Having Playdates Soon (Exclusive)
Dani Soares from 'Below Deck Sailing Yacht' revealed more about her pregnancy and said she's been in touch with Hannah Ferrier from 'Below Deck Med.' The mom to be and new mom could really be setting up baby 'Below Deck' play dates in the future.
While Dani Soares from Below Deck Sailing Yacht is trying to keep as much about her pregnancy private, she did reveal she's been in touch with Hannah Ferrier from Below Deck Mediterranean. The mom-to-be and new mom could be setting up playdates in the future.
Ferrier responded on Instagram to Soares' pregnancy announcement. "Gorgeous!!!! Play dates in Sydney it is," she replied. Fans were excited to think that the two Below Deck moms could be getting together. Soares recently told Showbiz Cheat Sheet she also hopes to connect with Ferrier in person.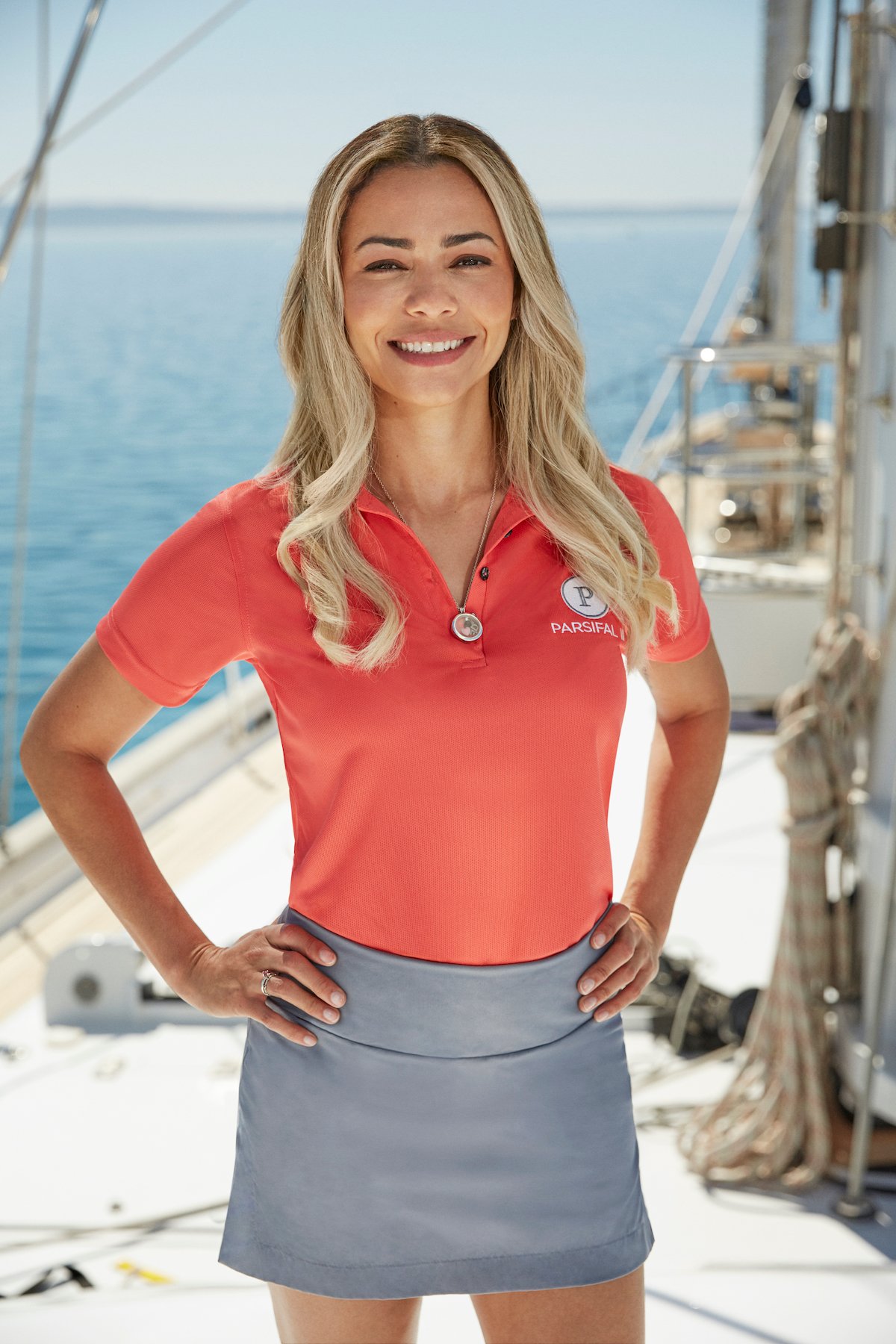 Dani Soares looks forward to exchanging 'mommy stories' with Hannah Ferrier
Soares and Ferrier are both living in Sydney, Australia, and Soares is looking forward to meeting up with her fellow Bravo cast member.
"We've talked a little bit," Soares dished about being in touch with Ferrier. "She's been on holiday for a little while. But as soon as she's back we'll definitely catch up for a coffee or get to exchange those mommy stories."
"Her daughter is so precious," Soares gushed. "Such a gorgeous little baby." Soares then joked about how fans should prepare for her to start over-posting photos when her baby is born.
While Soares is keeping the majority of the details of her pregnancy to herself, she shared she does know the baby's gender. She even has a name picked out.
"I had a name picked out very early on," she said. "There was a name that I would like and as soon as I found out the gender I was like, oh that sounds like it was a good name."
Dani Soares' future is looking bright
Soares shared that she doesn't have family in Sydney, so having someone like Ferrier nearby will be a wonderful source of support. "I don't have my family here, unfortunately," Soares said. "I couldn't bring my mom because of COVID. And that's really sad because obviously you really want your mom there."
"But the place I work at now, people are so amazing," she said. "My coworkers are being so supportive. I only work with women and they're just like, 'We're here for you and we'll babysit, we'll take care of you.' And I'm like 'Oh my God, you guys are amazing.'" Soares said her mother currently lives in Brazil.
In the meantime, Soares continues to work full time and is studying to become a nurse. Her interest in the medical field came from being a medical officer on her former boats. "All the captains have to have medical first aid training," she remarked. "And I had the same training as the captain, so I could take care of all the medical [issues] on board. And I always loved it and wondered, 'Why didn't I do that when I was younger?'"
While life took over and Soares dove into yachting, she's now pursuing her dream and hopes to possibly someday become a midwife. In the meantime, she is focusing on her pregnancy and hopefully a new friendship with Ferrier.
Below Deck Sailing Yacht is on Monday at 9/8c on Bravo.