'Below Deck Sailing Yacht': Jean-Luc Cerza-Lanaux Still Hasn't Taken a Paternity Test, Colin Macrae Says 'I Think It's F–king Disgusting'
Despite his insistence that he needed a paternity test to determine if Dani Soares' baby was his, Jean-Luc Cerza-Lanaux from Below Deck Sailing Yacht still hasn't taken one, Colin Macrae recently shared. "To this day he hasn't stepped up to the plate," Macrae said on the Altered Reality podcast. "I think it's f–king disgusting. The door's wide open for him to do tests and he still hasn't done anything."
Colin Macrae said Jean-Luc Cerza-Lanaux lied about being blocked on social media
Macrae said the crew tried to stay out of the drama, but he finally stepped in because someone had to defend Soares. "Yeah it was disgraceful," he said. "I'm not one to just sit by and watch something like that go down. I'm friends with Dani and she's shown me like screenshots of messages and stuff to save a little bit of face."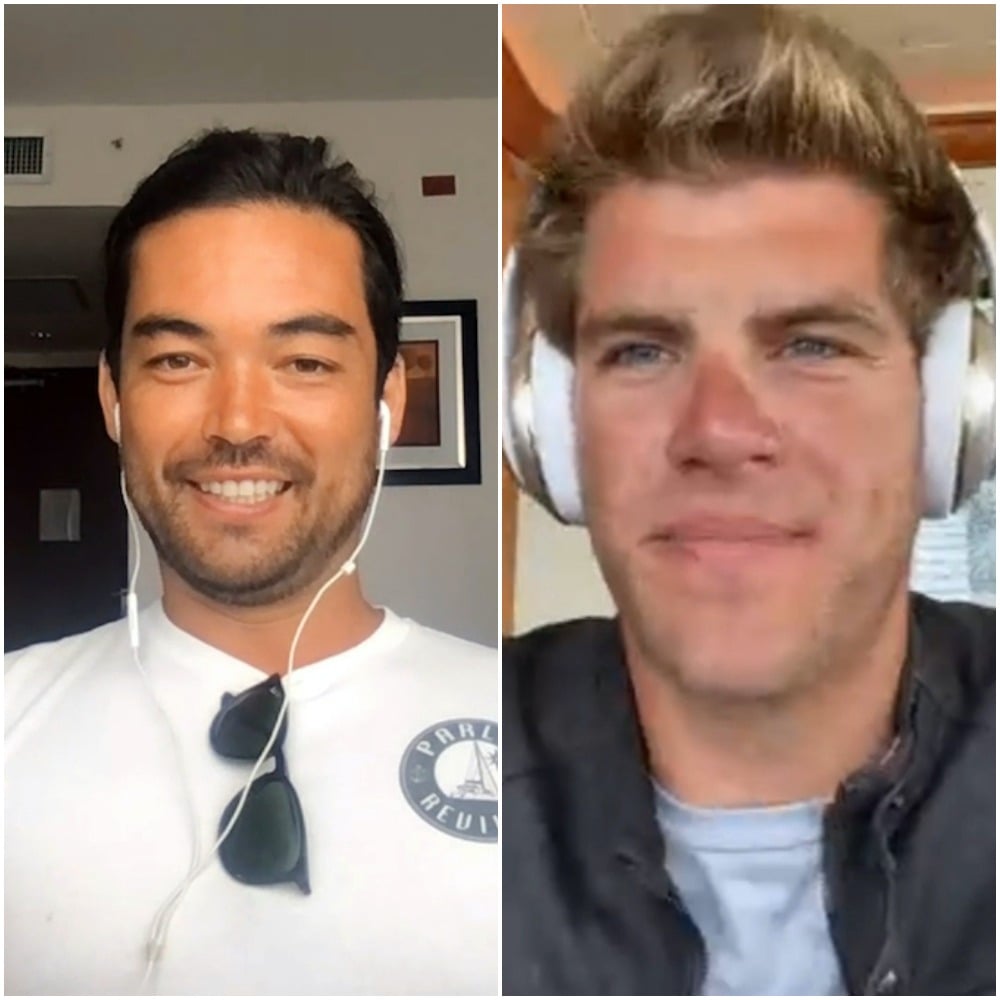 "According to what he was saying, she was blocking him from this," he continued. "And it was absolutely false. I felt really bad for Dani. And I stepped in a couple of times on Instagram and called him out." Cerza-Lanaux posted twice about being the father of the baby, only days before the topic was discussed at the reunion. He wrote that he wanted a paternity test and would be involved with the child if she was his. Cerza-Lanaux added that Soares blocked him too.
Macrae slammed Cerza-Lanaux for his remarks on Instagram. "JL, why do you continue to lie through your teeth? Please keep this disgustingly desperate attempt to save face and blame Dani, off of social media. It's pathetic. We in her circle have seen first hand how you have treated her for the last 9 months. So again, man the fuk up and do what's right for this poor little girl, AND KEEP IT OFF SOCIAL MEDIA."
Jean-Luc Cerza-Lanaux had ample time to take a paternity test, Colin Macrae said
"He had an opportunity … seven months," Macrae said about how Cerza-Lanaux could have resolved the issue with the paternity test he demanded. "He had lots of opportunities to do a non-invasive paternity test. And he just didn't man up. And she sent him a photo of the baby when she was born and he didn't reply to the message." During the reunion, Cerza-Lanaux claimed he did not want to take a paternity test long-distance and preferred to do it in Australia. He cited the closed borders for the reason why he hasn't moved forward.
"So he's got a lot of growing up to do," he continued. "And I wasn't going to let that image be portrayed of her according to what he was saying because it was so wrong."
Alli Dore is flying to Australia to help Dani Soares with the baby
"You gotta remember, Dani's in Australia right now," Macrae said. "She's Brazilian, so her family's all in Brazil. She's in Australia, in Sydney. Super, super expensive place to be. Single mom, trying to raise this baby. Like she's not sleeping. She's like going through all of this on her own."
RELATED: 'Below Deck Sailing Yacht' Baby News! Alli Dore Announces She Is Pregnant
"Alli's [Dore] actually gonna fly up there next week to just to help her out," he added. "Give her a hand. But it's a really, really sad situation and to this day, he hasn't stepped up."
RELATED: Below Deck Sailing Yacht's Daisy Kelliher Reveals Colin Macrae Has a New Girlfriend (and They Are Good 'Work Buddies')