'Below Deck Sailing Yacht': Jean-Luc Cerza-Lanaux Didn't Have an STD but What Did He Have?
Jean-Luc Cerza-Lanaux from Below Deck Sailing Yacht revealed before the episode aired that he did not have an STD. But what was going on with his sea cucumber?
He contacted a doctor who seemed concerned that Cerza-Lanaux could have an STD. The doctor suggested that Cerza-Lanaux snap a photo of the redness and irritation he experienced and send him the image. Cerza-Lanaux took the photo behind closed doors and he still seemed worried. But alas, the doctor later shared some good news.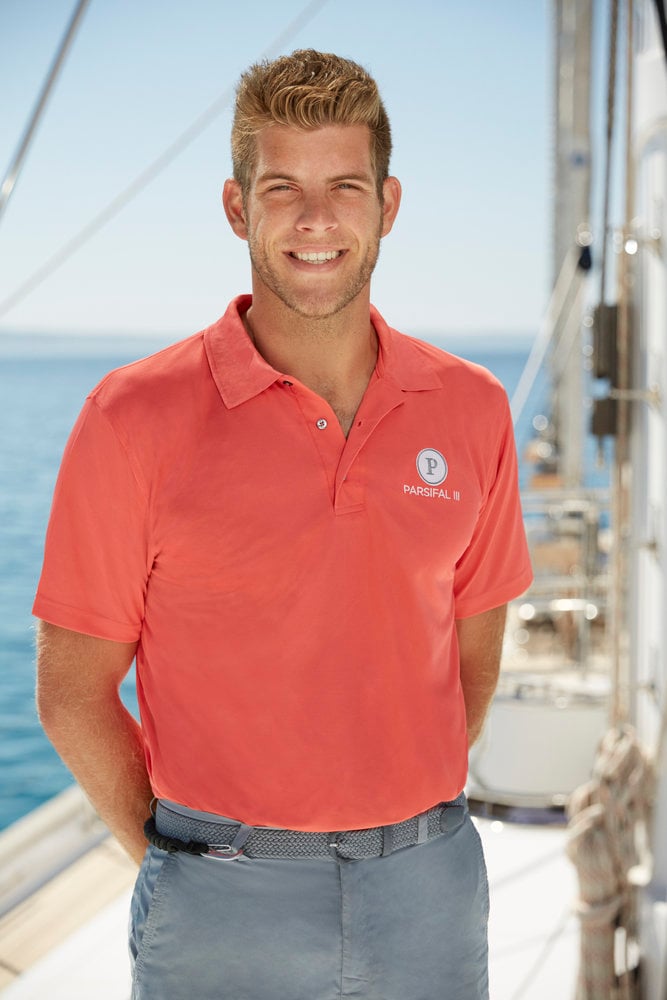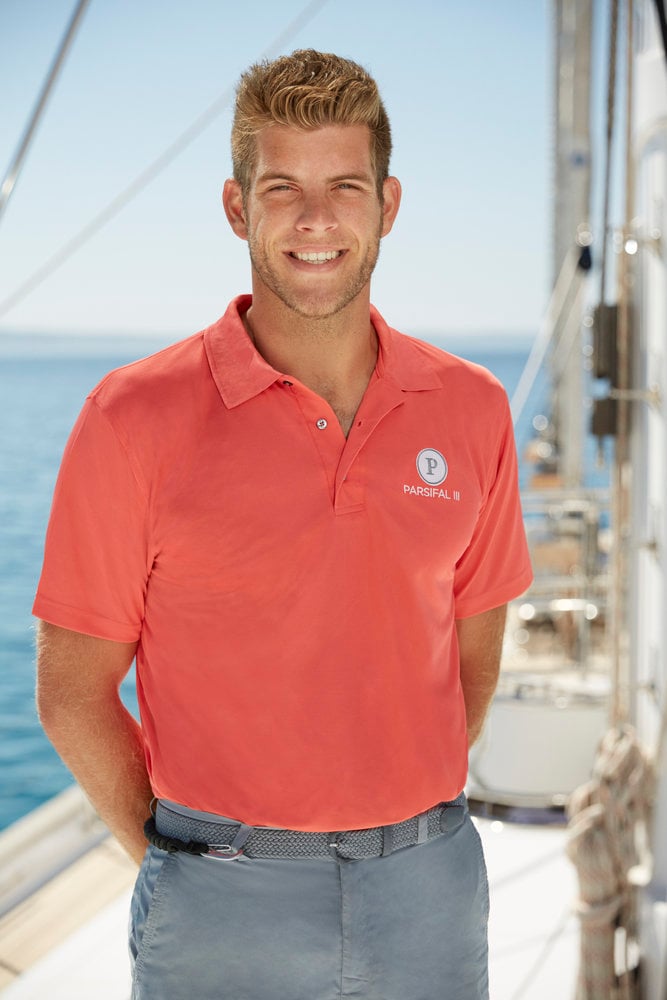 Jean-Luc Cerza-Lanaux found out his problem was old fashioned chafing
Cerza-Lanaux received a text message from the doctor with his diagnosis. "Hello Jean Luc," producers shared the message during the episode. "It appears that your abrasion is caused by chafing. If discomfort continues, please call back and we will run some tests to be sure. Thank you."
Needless to say, Ceraz-Lanuax is relieved. "Looks good!" he is heard exclaiming behind closed doors. Later in a confessional, he said, "Thank you, Lord! I woke up and I don't have an STD!"
RELATED: 'Below Deck' Producers Put Cameras Down During the Boat Crash but It Isn't the First Time in the History of the Show
He immediately sends girlfriend Dani Soares a text because she too was worried about her own health. "Doc says I'm good" he shared in a text message along with an eggplant and a thumbs-up emoji. Soares too is relieved. "Thank God," she said. "I'm so freaking relieved. Obviously!"
Even though he is also relieved, Cerza-Lanaux remains in the bathroom. "That was not fun," he said. "That's for sure."
Colin Macrae makes a funny observation about Jean-Luc Cerza-Lanaux
Viewers may have already known that Cerza-Lanaux did not have an STD because he shared the news on his Instagram prior to the episode. A fan asked about it and he replied, "It's good, I didn't have anything." One fan added, "Spoiler alert!" since the news had yet to be revealed on the show.
And while producers knew Cerza-Lanaux did not ultimately have an STD, executive producer Courtland Cox said the fact the deckhand worried he had one was a little surprising.
"I'm a fossil who grew up in the '70s and '80s," he told Vanity Fair. "What was going through my head was, 'There's a very easy way he could have prevented this—by using some kind of protection."
RELATED: 'Below Deck Sailing Yacht' Season 2 Reunion: Andy Cohen Spills That It Is 'Gangbusters'
"If you roll the dice, you kinda gotta accept what happens to you," he continued. "I'm not a heartless monster TV producer. I don't want anyone to ever suffer or go through something they have an existential crisis over. In that moment, you're hoping that it's at least one of the lesser STDs that is easily treated."
Also, chief engineer Colin Macrae made the funniest statement about the situation when Soares told him she was thinking about quitting when she was worried Cerza-Lanaux could have given her an STD. "His willy probably looks like the sea cucumber we picked up yesterday" he exclaimed in a confessional. Adding, "Dani's just overreacting," he said. "If everyone left the boat over an STD there'd be no yachties left in the world!"