'Below Deck Sailing Yacht': Jenna MacGillivray Says She and Adam Glick Are No Longer Speaking
Although chef Adam Glick from Below Deck Sailing Yacht shared that he and chief stew Jenna MacGillivray were no longer dating, their relationship status seems to have shifted from "it's complicated" to "it's nonexistent."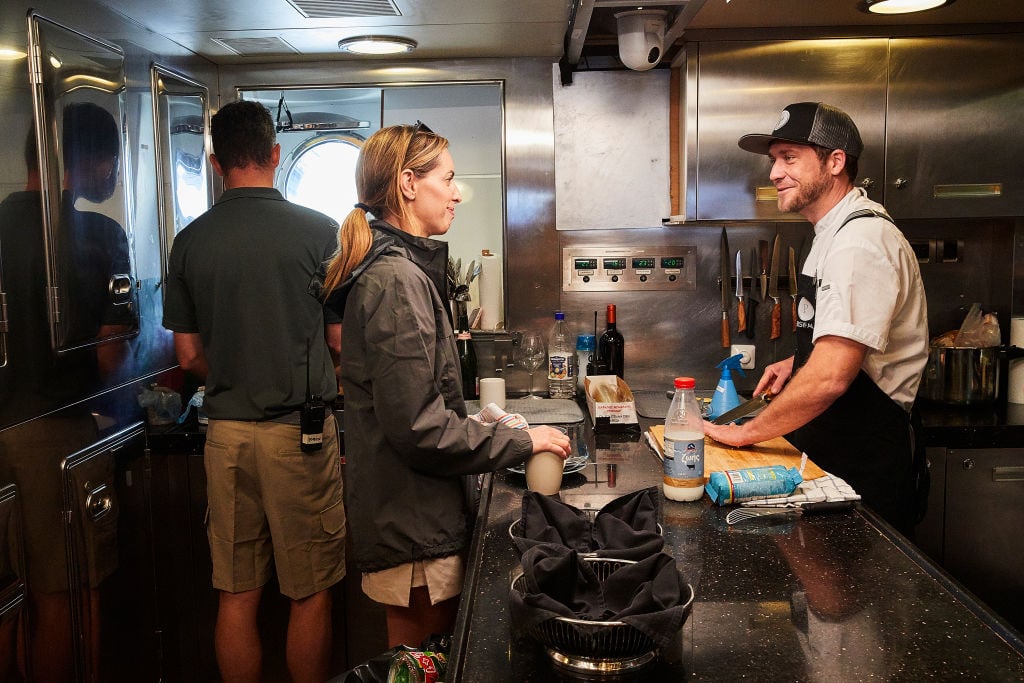 MacGillivray recently shared that not only are they not dating, but she and Glick are no longer friends. She revealed that she and Glick are not on speaking terms when she appeared on Another Below Deck podcast. She went even deeper on their Patreon broadcast. So for now, any friendliness or flirting is definitely DOA.
They appear to have completely cut ties
Glick shared on Watch What Happens Live with Andy Cohen that he and MacGillivray spent some time together this spring. She met his parents and it appeared that the two left the door open to a possible reconnection down the road.
However, MacGillivray's relationship update showed that the romance soured. "I will say this," she began. "Adam and I were on very friendly terms up until last week. Something happened and we are no longer friends."
She emphatically added, "I will not speak to him." She and the hosts then joked about the possible reason, including that he made an overabundance of avocado toast or that he killed someone. Glick and MacGillivray also no longer follow each other on Instagram either.
But they seemed to be on good terms after the reunion
MacGillivray had kind words to share about Glick following the reunion. She shared a note he gave to her with Bravo's The Daily Dish. Adding that she and Glick weren't over the top with their PDA, although it seemed like they were all over each other during the season.
She said that the hot and cold relationship viewers saw during the season felt very real for her too. "I did cry a lot about him," she admits. "I held onto this one because I believed in it. And when it didn't go as I thought it would, it was very upsetting."
But MacGillivray said they have a lot of history and she'd be open to another road trip with him. "We'll see how it goes, but like he said on the reunion, there's a lot of complicated factors," she concluded. Adding she was focused on herself and her own happiness.
Glick and MacGillivray had a rollercoaster romance
Viewers watched Glick become completely smitten with MacGillivray, only to lash out at her when she got too close to him. Below Deck Mediterranean bosun Malia White dated Glick during season 2 and offered her insight.
She told Showbiz Cheat Sheet she thinks Glick throws up walls as a protective measure. She first joked about how she dodged a bullet with him. But added, "He's such a really cool guy. I think he's been hurt a lot."
Glick also shared that he moved around quite a bit when he was a kid. "It's hard for me to have the emotional attachments," he said in a confessional.
"Because my parents worked internationally my entire childhood," he added. "I was drug around in and out of schools. Make friends, goodbye. Make friends goodbye."
"Of course I want a great relationship," he insisted. "Up until this point in my life, I'm not convinced that I'm capable." He seemed to be close to tears at that point. A producer asks if he thinks he is the problem in relationships. "Yeah," he said while nodding. "F**k yeah. I know I'm the problem."