'Below Deck Sailing Yacht': Jenna MacGillivray Shares That the Online Hate Has Become Too Much to Handle
Jenna MacGillivray from Below Deck Sailing Yacht shared she's experienced so much social media hate, she simply can't take it any longer.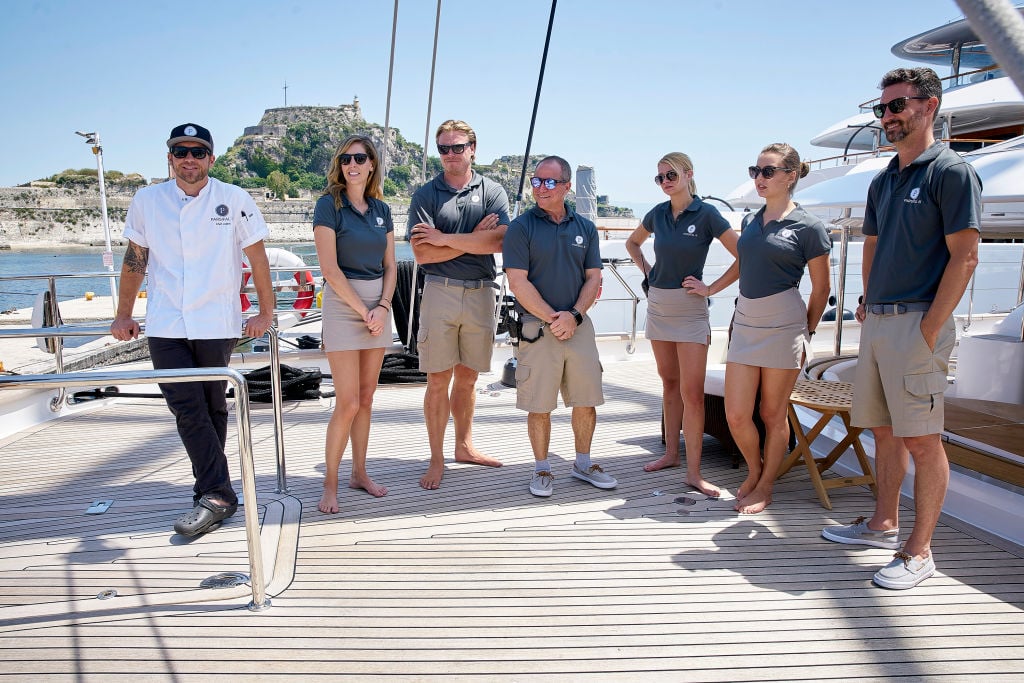 MacGillivray shared a message on her Instagram story, telling online trolls to save it if they feel the need to bash her. "I can only be strong for so long," she wrote. "The amount of sh*t I've gotten online is getting to me. Please, if you feel the need to write something awful to me, don't. I'm a person with feelings and it's too much."
Paget Berry shared comments made by his girlfriend, Ciara Duggan about MacGillivray's post, and backed up her remark. He shared Duggan's message, adding that the amount of repulsive messages MacGillivray has received is disgusting. She added that while viewers are open to their opinions, nothing someone shares online will change how the show progresses.
Duggan asks online haters to give it a rest
She reminded fans the show was filmed almost a year ago. "Do we all wish we could change some things we said or did during the show? Of course, as would you if you went on a reality TV show," she points out.
"But all of us were brave enough to open up to millions of people to show you a glimpse into our lives and if you can't just appreciate that and have a laugh about it, then please just change the channel and move on with your life," she continues.
Duggan then pivoted to add that her message is not meant for all viewers. "Most of you are really lovely people who I enjoy interacting with! All I ask is to please just stop and think before sending nasty messages to someone you've never met outside of your TV screen. And it's ok to stand up for someone receiving vile comments when you see it even if you don't like the person. They still have feelings and it affects them just like it would affect you."
Even Madison Stalker, who was often at odds with MacGillivray told Showbiz Cheat Sheet the amount of hate MacGillivray received was out of hand. "The internet can be a dark place. People love hiding behind screens," she shared. "I don't think anyone deserves to have hate spewed onto them."
MacGillivray has asked online haters to stop in the past too
This isn't the first plea to ask online haters to stop from MacGillivray. She's certainly taken it on the chin through Twitter messages, but also via direct messages. Last month she revealed what it was like to be bullied online in an Instagram post.
"Being part of this process has really opened my eyes to the type of bullying and cruelty that exists online in a way that has shocked me," she shared "I am on a show. I agreed to share myself with the world and all that comes with it, however, I will remind people that I do not support abuse when I can stop it."
"So when people send abusive messages (that are literally repulsive to read), I will not listen to that," MacGillivray added. "Some people have been shocked that I have the nerve not to allow abusive messages to remain on my own page. I am one person, but I know this goes on in various forms all over the internet and it is not ok."