'Below Deck Sailing Yacht' Miracle Season Could Have Ended Because of Sick Charter Guest or Crew Member, Captain Glenn Reveals
Captain Glenn Shephard from Below Deck Sailing Yacht shared that the season could have ended due to a single instance of Covid-19 (coronavirus).
"We didn't take any chances because, you know, one person gets sick with it, you know, maybe it's not life-threatening for young people," Shephard told Showbiz Cheat Sheet about the notion of the crew getting Covid. "It may not be that risky for young people. But as soon as that thing is there, bang that's it for maybe the whole season. You know, so that's high stakes in that sense."
A guest on the second charter of the season develops a fever and puts the crew into emergency mode. They calmly handle the situation, quarantining the guests in their cabin while they wait for a physician to board the boat for testing. The guests then leave the boat and wait at a nearby hotel for the test results.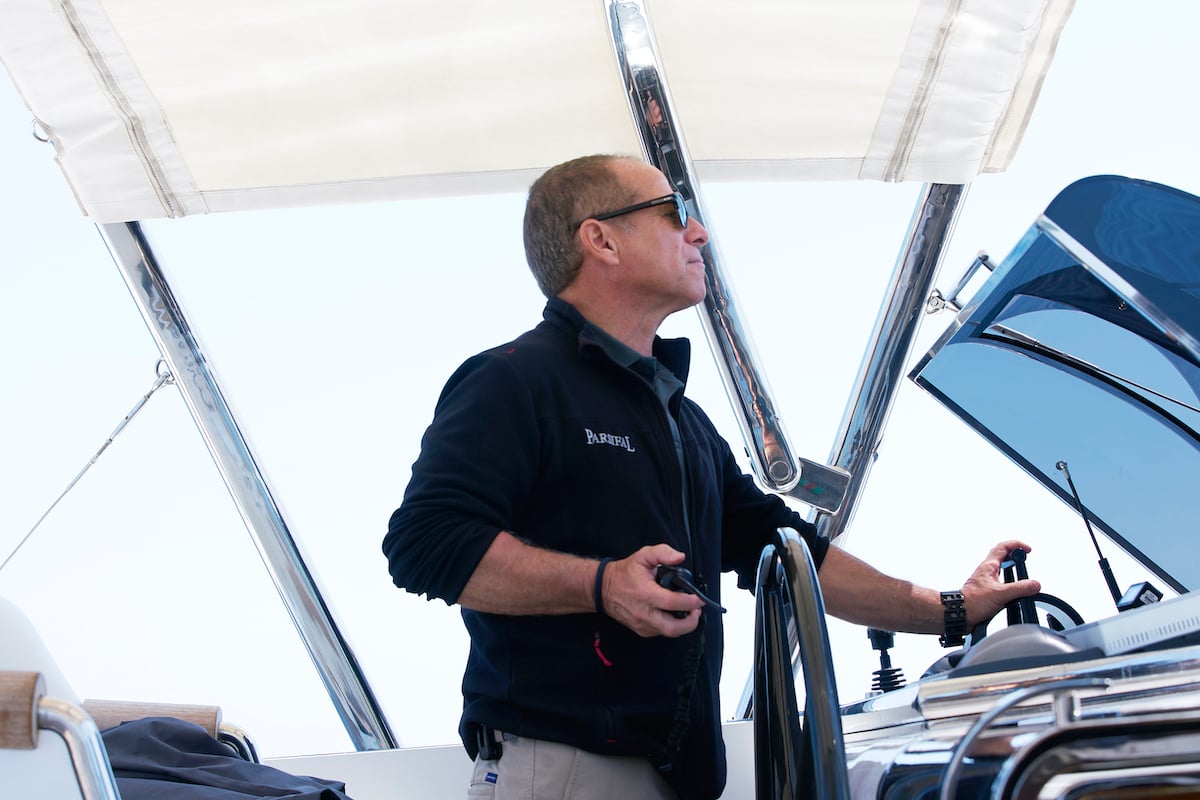 Captain Glenn was amazed producers pulled off the season
Chief engineer Colin Macrae seemed stunned that the guest could possibly have Covid. "If this guy does have coronavirus, it's just going to be an extremely messy situation for everyone," he remarked in a confessional.
"We are just getting started," Shephard said in a confessional. "We thought we could pull this off. And now, this could be it."
RELATED: 'Below Deck Sailing Yacht': Daisy Kelliher Says Fans Are Either Going to 'Love' or 'Hate' Gary King (Exclusive)
Shephard told Showbiz Cheat Sheet that all items brought onto the boat, from provisions to the guests' belongings were sanitized, plus testing and quarantining for everyone involved was part of strict protocols.
However, Shephard admitted that he wasn't sure if the series could complete an entire season this year. "But we managed to go and have a season," he shared. "And we really wanted to go and have a season. So I'm amazed that we were able to pull it off."
Producer Jill Goslicky called season 2 'Miracle Season'
Below Deck Sailing Yacht producer Jill Goslicky admitted she too was on pins and needles this season. "We filmed this season of Sailing Yacht in August of 2020," she shared during a Reddit Ask Me Anything. "Right in the thick of the pandemic. It was definitely scary, and a lot of uncertainty swirled around whether we would even be able to pull this season off."
"I keep calling this season the 'Miracle Season' because I can't believe we pulled it off," she added. "COVID changed almost everything about how we shoot the show, with safety being the top priority. And I still marvel at the fact that our production crew bravely went out there and pulled this whole thing off. I will forever be in awe of them for that."
RELATED: 'Below Deck Sailing Yacht' Producer Reveals if Any of the Show Is Scripted
Shephard told Showbiz Cheat Sheet that at the time of filming, Croatia had a relatively low incidence of Covid at the time. "I think, you know, the location and being in Croatia, which, you know, it had a small fraction, a tiny fraction of what was going on in Spain, France, and Italy. Nothing at all like that," he said. "They obviously they had some [Covid], but it was very, very low incidents. And so that played a big role."
Find out if the charter guest had Covid when Below Deck Sailing Yacht airs next Monday at 9/8c on Bravo.