'Below Deck Sailing Yacht': Paget Berry Really Didn't Realize Georgia Grobler Had Feelings for Him?
Did Paget Berry from Below Deck Sailing Yacht really not realize Georgia Grobler had developed feelings for him this season?
Berry insists he was surprised when Grobler told him she had a thing for him, adding he really didn't know their banter went beyond just being playful. "It caught me off guard completely," he admits during the Below Deck Sailing Yacht reunion digital original.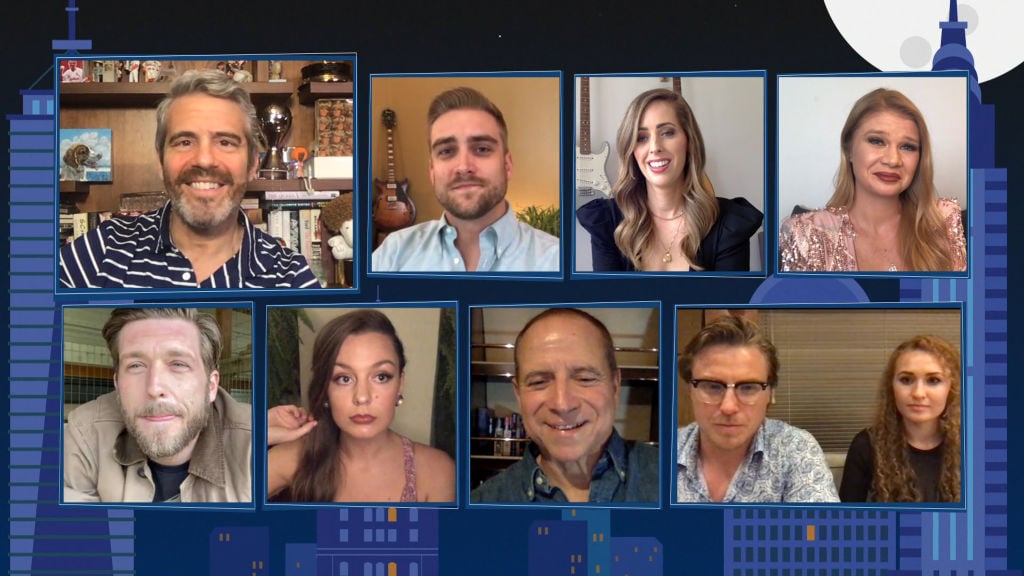 "I'm not used to women liking me," he laughs as girlfriend Ciara Duggan sits next to him. "So when somebody has liked me I'm not very switched onto it. So it just sort of caught me off guard and I feel partly responsible for maybe egging that on."
Ciara Duggan is actually pretty close with Georiga Grobler
Host Andy Cohen asks the couple about their current relationship with Grobler. "Georgia and I talk more than Paget and Georgia do," Duggan shares while giggling. "I mean, Georgia and I FaceTime. At least once a week."
Grobler adds, "Ciara and I know a lot about each other. From like what? Duct tape each other's nipples? To what we're wearing so that we're not wearing the same outfit again."
Duggan jokes about how they checked in with each other to ensure they didn't wear the same outfit to the reunion. In August, Duggan shared a photo with Grobler and another stew, revealing that they worked together in the interior on another boat. "Adela you're the most positive, encouraging and hardest working chief stew and I appreciate you so much. Georgia you're truly one-of-a-kind. Your sense of humour keeps me sane and laughing every day and helps the long days on charter go by a little faster," Duggan wrote.
Paget Berry was also surprised to see how much he flirted
Berry and Duggan talked with Showbiz Cheat Sheet about the season of flirting. Berry confirmed that he just thought they were having a good laugh. "For me, I saw talking to Georgia completely as banter," Berry said. "And there were a few things she would say and I'd be like 'Awe Georiga that cut a bit close to the bone.' But I took it in stride. Like you're good fun, you're up for a laugh."
"But when I look back on it, I see it," he continued. "Oh yeah, I pretty much shouldn't have said a few of those things. So I can see how it seems to people who don't know me. Or don't know me and Ciara or know my sense of humor. Especially with Georgia being from South Africa and me being English. We sort of have the same sense of humor which is sarcastic and very banterish. There were a few things I was like, 'Oh God that was good but oh no that was on TV!"
Duggan said most of the flirting occurred when she wasn't in the same room. But adds that she watched the footage and shook her head sometimes. "It was more like, 'Oh Paget why did you say that on TV?' And he was like, 'Oh I didn't realize it was going to come off that way I didn't mean it like that," she said.