'Below Deck Sailing Yacht' Producer Reveals Why the Show Was Completely Recast
'Below Deck Sailing Yacht' producer comes clean about why the series was almost completely recast, plus Captain Glenn offers his perspective.
Below Deck Sailing Yacht returned for season 2 but only with Captain Glenn Shephard. Every other position is being held by a new yachtie and producer Jill Goslicky addressed exactly why they decided to essentially clean house.
"I honestly think having a new cast was the refresh we needed," she told Bravo Insider. "I think that was the biggest lesson is having a new dynamic, and once we knew sort of how to shoot on Parsifal, handle Parsifal, being able to have that in our back pocket and then working with a new cast. Having that is really refreshing."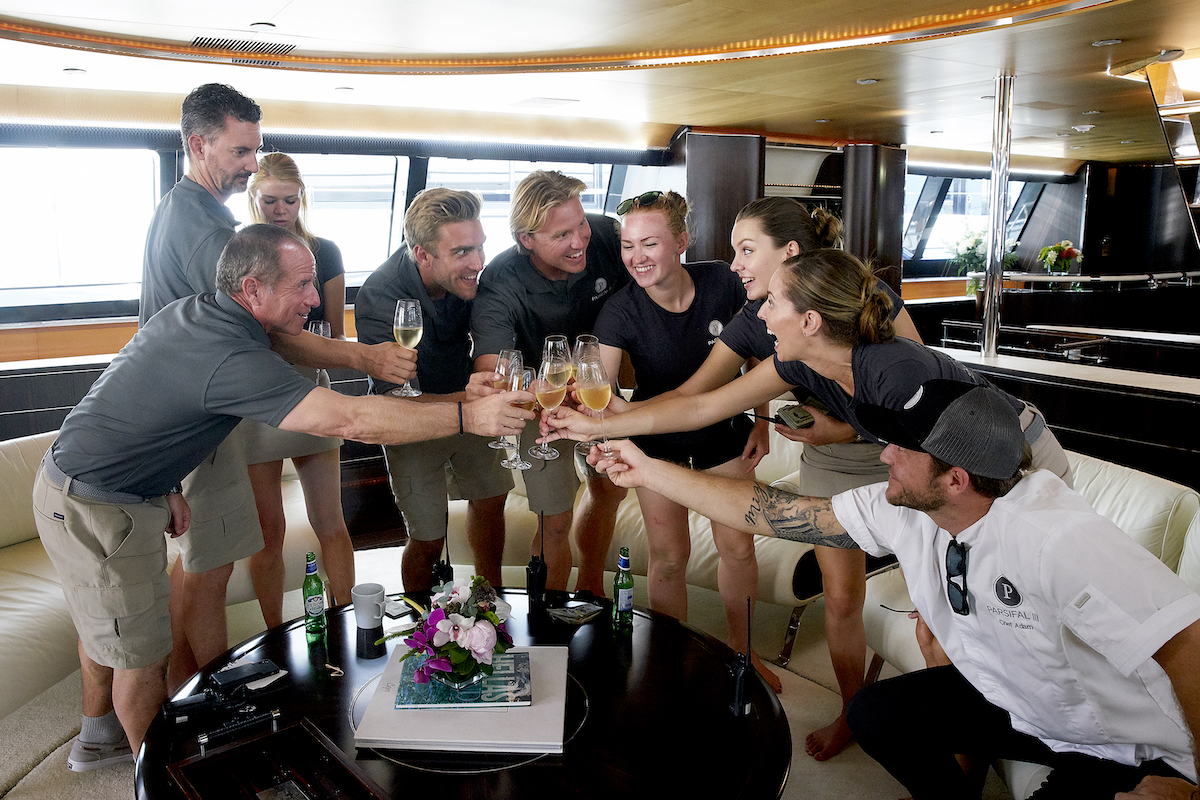 Producers said the casting shakeup reflected the industry as a whole
Viewers were a little surprised to learn that Shephard was the only returning crew member. The Below Deck formula previously had at least a returning captain and chief stew. However, with the departure of chief stews Hannah Ferrier and Kate Chastain, that formula is undergoing a change.
Plus, Bravo's Matt Reichman said the same yachties don't work together season after season. "I think what's amazing about the yachting world is that it's the type of job where you're not working with the same people all the time," he observed.
"You literally get that one charter season to sort of create a workflow and a dynamic with your team," he continued. "And then you're on to the next boat in another part of the world. And if you happen to work with the same people again, great. But it doesn't happen often."
"I think that's the special sauce on Below Deck is that we get a whole new group of yachties, for the most part," Reichman added. "Obviously, there's times where we'll have the chef return if the captain loves the chef or the chief stew or first mate. But in general, people kind of drift around. And you get this new energy every single season."
'Below Deck Sailing Yacht' producer offered an additional explanation for the casting changes
Goslicky addressed fan questions on Reddit, including questions about the casting changes. She explained that the new cast had a lot to do with several factors. "It's a delicate decision that's made between us (the producers), the Captain, and Bravo," she shared. "A lot of it has to do with what is going on in that person's life at the time. Do they have compelling reasons for their story to continue on in the show? You've seen some instances where cast members take a season off and then come back, for instance. That's because circumstances are suddenly right for them to make a return."
Shephard hinted about the new cast, sharing that some of the arguments during season 1 cast leaned negative. " This season I think is going to be a lot more positive, I had a great time on the first season but there's a fine line between banter and bickering, and I think this season is going to be a lot crazier," he shared on the Reddit thread.
Goslicky acknowledged that fan reaction was negative toward chef Adam Glick and Jenna MacGillivray's storyline last season. "I was the EP on Sailing Yacht last year as well," she remarked. "I can't say what we would necessarily do differently because we are chasing the story when we're out there. But I do feel bad for the reaction many people had to Jenna and Adam. They're humans working in extreme and unusual conditions, and I wish we had been able to layer in more of that so reactions to them wouldn't have been as harsh."