'Below Deck Sailing Yacht' Producers Considered Bringing Parker McCown Back
Viewers finally saw the seriousness of deckhand Chris Miller's back injury on Below Deck Sailing Yacht.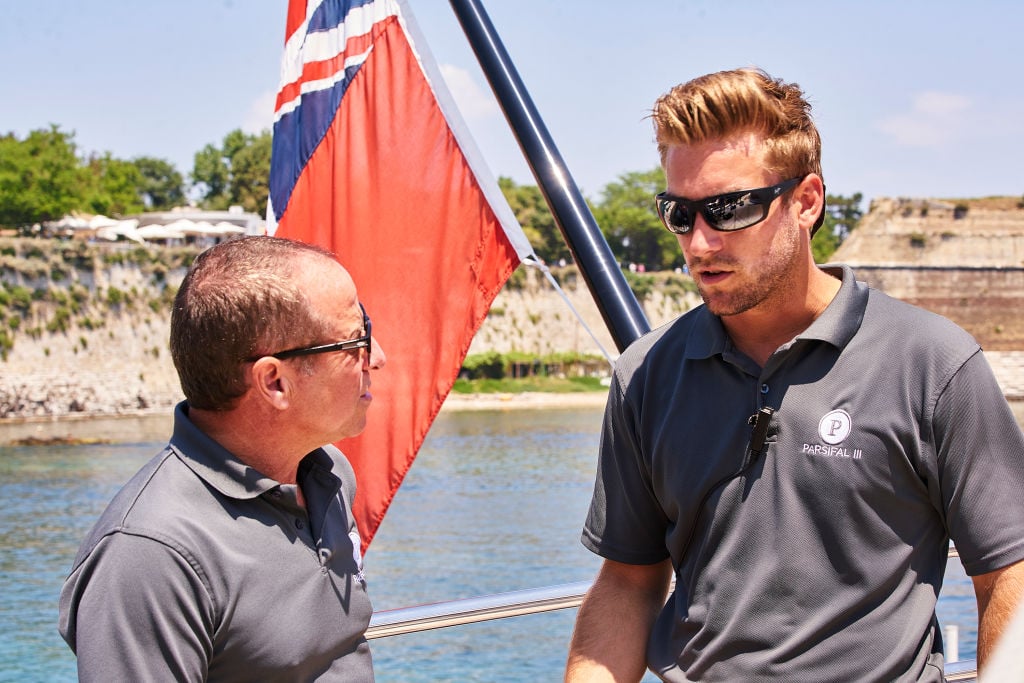 Miller, who replaced Parker McCown, came in with gusto and the crew was extremely happy to have him on board. Unfortunately, Miller sustained a pretty serious back injury, which ultimately prevented him from completely working the final charter.
In "behind the episode," producers shared that they knew McCown was still in the vicinity and considered getting in touch if Miller went down. However, the crew made an executive decision to finish the last charter down a man, although Miller continued to work in a limited capacity.
Producers said Miller was extremely tough
Miller was seen during the last few episodes working extremely hard but privately sharing he was in tremendous pain. In fact, he did his job while in pain but with a smile on his face. This attitude and dedication really blew producers away.
Producers joked about how Miller would have kept working, "even if one of his limbs was falling off." They added, "That guy's drive and determination to keep pushing through pain was extraordinary."
Shephard actually wished McCown would have stuck it out for the entire season upon learning Miller's injury was so serious he needed an MRI.
Ciara Duggan worried about the last charter
Deckhand Ciara Duggan, who later deals with heat exhaustion, was worried about having to work the last charter down a man.
She knew that first mate Paget Berry also tweaked a muscle in his leg and was just as exhausted. But Berry insists he has a pretty high pain threshold. "In the past I've worked with a broken hand for a week, knowing it was broken," he shared.
Unfortunately, Miller had no choice but to spend a good amount of time in his bunk while Berry and Duggan flipped the boat. Then they also had to perform the majority of the deck work with assistance from other crew members. Third stew Georgia Grobler helped with some lines and fenders too.
Berry was concerned about the workload
Berry admits he was worried he'd be pulling almost all of the weight on deck when Miller went down. Adding, "Because Ciara was still very new to the deck side."
But Miller worked as much as possible. He helped the crew set sail and assisted with anchor watch. Producers continued to marvel at his easy-going nature. They said if there'd be anyone on board they'd trust for medical help it would be Miller. "He'd remain calm, has a steady hand, and would really care about his patients," producers shared.
Although he was ready to help, chief engineer Byron Hissey wasn't keen on some deck work. He dreaded taking on "chamois and scuppers" if both Miller and Duggan went down. Hissey said that when so many crew members go down it brings a "negative mood to the boat." He knew crew members who had to take on extra work could become pretty grumpy.
Even though Berry worried about being the lone man on deck he was more concerned about Duggan's health and well-being.