'Below Deck Sailing Yacht' Producers Almost Missed the Kiss Between JL Cerza Lanaux and Dani Soares
Below Deck Sailing Yacht cameras panned the crew mess and nearly missed a kiss between Dani Soares and Jean-Luc "JL" Cerza Lanaux.
Soares and Cerza Lanaux were on the late shift and tried to sneak a kiss when (they thought) cameras weren't on them. Cerza Lanaux made it clear he was interested in Soares but she resisted, citing that she was too old for him. However, the two get cozy in the crew mess and galley kitchen. Producer Jill Goslicky admitted that some of the nuanced behaviors, even little kisses can elude the cameras.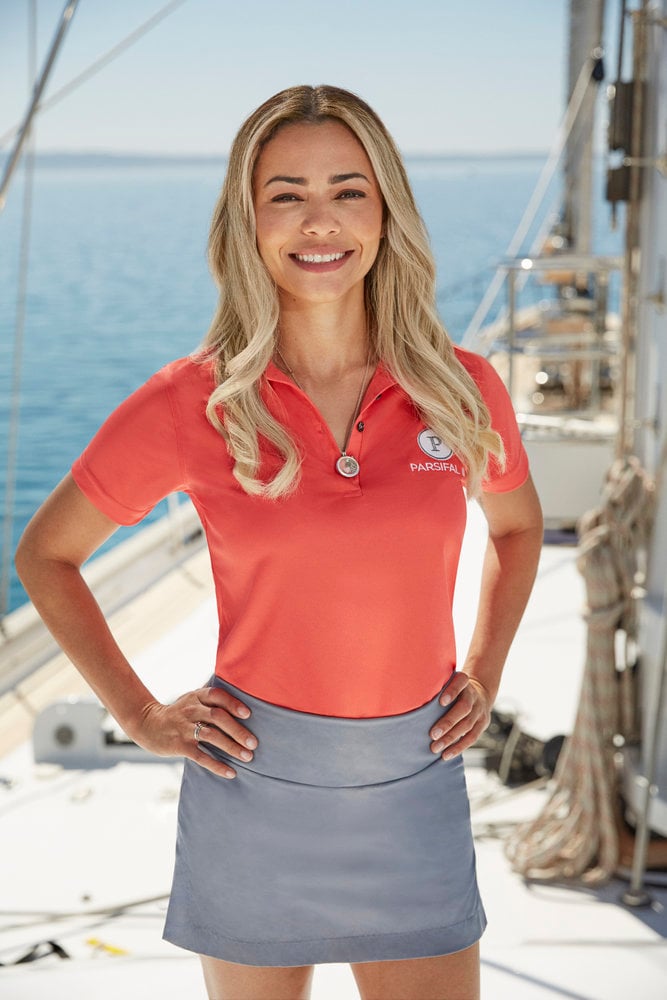 Cameras can miss some great moments like 'stealing kisses'
Despite the boat being packed with cameras and crews being on shift throughout the day and night, some action isn't picked up on camera.
"There are a lot of little moments like this that we maybe just miss – they're just out of frame, and we rush to catch the last seconds of it," Goslicky said on a Reddit "Ask Me Anything."
"Cast members stealing kisses, for instance we sometimes miss or don't realize is happening until it's at the tail end of the moment," she continued. "People falling or dropping things is also something we can't predict, so sometimes we're there and we catch it, and sometimes we miss it and pick up during the aftermath. We never ask the cast member to recreate anything though – even if it was crucial and we missed it."
The camera panned the crew mess, bypassing Soares and Cerza Lanaux but then backed up to capture them in a lip lock.
This 'Below Deck' crew member knows how to get around the cameras
Bosun Eddie Lucas from Below Deck knows all too well about finding the ideal place to hook up without having a camera filming you. He and stew Raquel "Rocky" Dakota hooked up in the laundry room before producers thought to put cameras in the laundry room. Their romance inspired all Below Deck producers to keep a camera in the laundry area.
But Lucas, who has appeared on four seasons of the show has other places where the Below Deck crew can find a little privacy. "There are cameras all over the laundry room," he shared during the Your Encore event. "But the best place is, as always, is in your own bathroom."
"In the shower, in the bathroom," he said. "As Izzy says, make sure you wash it down." He added that he's heard of crew members "squeezing one off or rubbing one out in the strangest places on a yacht."
"You never know," he added. "Like down in the anchor locker. There's no cameras down there. There's still a lot of places where there's no cameras. You just gotta know where to look. Production is not that sneaky."