'Below Deck Sailing Yacht' Producers Think Barrie Drewitt-Barlow Should Have His Own Reality Show
Despite being one of the more demanding guests on Below Deck Sailing Yacht, producers think Barrie Drewitt-Barlow and family should consider being on their own reality show.
Showrunner Jill Goslicky said she thinks the Drewitt-Barlow family is perfect for the reality space. "Barrie honestly deserves his own TV show," she told Bravo Insider. "That whole family, they should have their own Kardashians-esque TV show, and we were lucky enough to have him on our yacht for a few days." Since departing Parsifal III, Drewitt-Barlow mulled over the question. Fans even wondered if he would consider returning to reality television.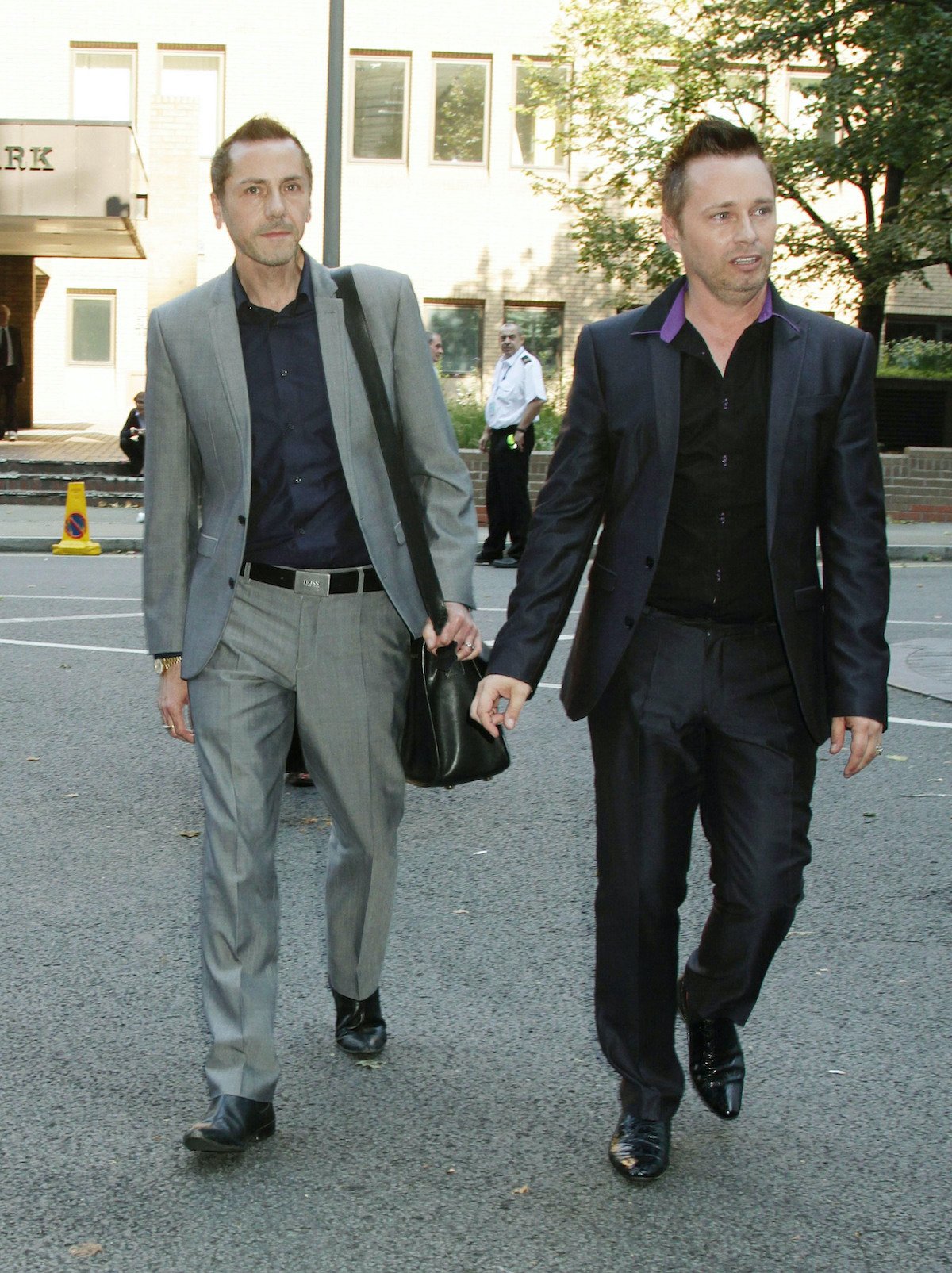 Barrie Drewitt-Barlow was television gold for producers
Drewitt-Barlow and his extended family kept the crew on their toes and then left them a lower than average tip. But Goslicky said Drewitt-Barlow definitely fit the charter guest bill. "He has the means, he has the personality," Goslicky said of Drewitt-Barlow. "We're grateful he was here."
She added that Drewitt-Barlow compares to another outlandish and infamous charter guest, Steve "Foam Man" Bradley from Below Deck. Bradley insisted on having a foam party on deck during a wind storm during season 3. Then, during season 6, he took out the water toys while drunk. Bosun Chandler Brooks didn't insist that Bradley wear a life jacket and Captain Lee Rosbach was angry.
Matt Reichman from Bravo said Drewitt-Barlow joins Bradley in the Below Deck charter guest hall of fame. "He is up there with the most memorable charter guests we will ever have, him and his family," he said.
Would Barrie Drewitt-Barlow consider doing a reality show?
Drewitt-Barlow was flooded with pleas from fans. They begged him to consider doing a reality television show. He responded to nearly every request, seemingly flattered. Drewitt-Barlow ultimately addressed the questions about a show.
"Glad you enjoyed seeing us on tonight, so many of you have messaged about this story that was put out this evening and if there was any truth to it," he shared on Instagram along with a screenshot.
"So, let me be the first to clear up any rumors, yes, there is some truth to it," he admitted. "We have been approached by several production companies over the past three weeks who want to represent us to various networks. We spoke and met with a couple, and have chosen one company to look at possibilities for a possible future reality show."
"At this time, several networks are super interested but we have a young family and they have busy lives so who knows what is going to happen," he added. "As I said, We have signed with a well known production company and they are handling interest, I cannot say any more than that right now apart from thank you all for your amazing support. Tony, Brent, saffron , Aspen, Orlando, jasper, chef Sulaka, scott and I, are excited to see what happens next."