'Below Deck Sailing Yacht' Reunion: How Many Bottles of Wine Did Daisy Kelliher Drink?
Daisy Kelliher teased that she got a little smashed during the Below Deck Sailing Yacht reunion, but now fans finally saw how much fun she had and how many bottles of wine she drank.
At one point during a serious discussion about Gary King, Kelliher's camera seems to tip over as she tries to steady it. Stew Dani Soares joked, "Maybe don't drink so much wine!" using her best charter guest Erica Rose voice. But Kelliher seemed to just vibe during the second part of the reunion, sipping her wine, which she thinks ended up being two bottles for just herself.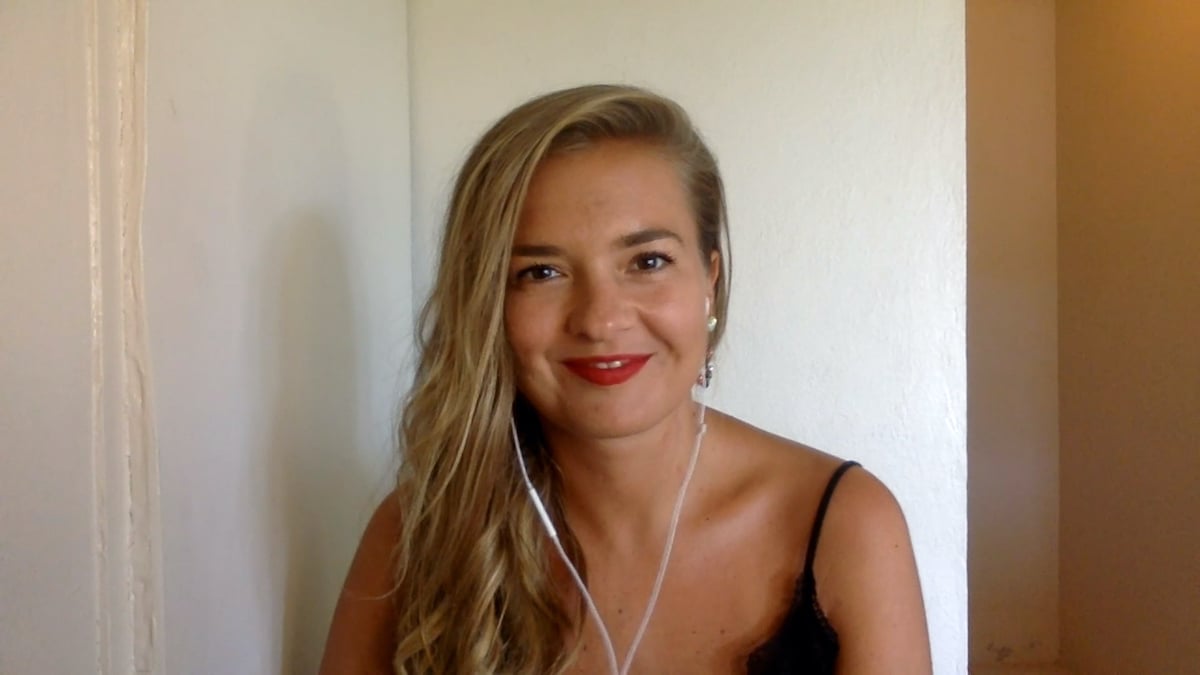 How many bottles of wine did Daisy Kelliher drink?
At one point host Andy Cohen could not resist laughing about how much fun Kelliher was having alone in her room. "How many bottles of wine have you had at this point, Daisy?" Cohen asked Kelliher. King laughed so hard he is seen doubling over after Cohen asked the question.
"What?" Kelliher asked and then also starts to laugh.
RELATED: 'Below Deck Sailing Yacht' Season 2: From Babies to Boat Crashes, This Is the Most Historic Season Ever
"Is it more than two?" Cohen asked.
"Andy, stop being jealous," Kelliher said with her eyes at half-mast and a huge grin on her face. "It's about two." Kelliher gazed back into her half-full glass as the rest of the crew can't stop laughing.
Daisy Kelliher says she started drinking early in the day
Before the reunion aired, Kelliher revealed she drank the wine on an empty stomach which is why she was so drunk during the reunion. Plus, she also got started early.
"I started drinking at like 3 pm and I didn't eat so I only remember the first five minutes and I don't remember anything after that," Kelliher told Decider. "I am really embarrassed. I'm on Watch What Happens Live with Andy Cohen next week and I have to apologize. I can't tell you what happened at the reunion, I don't remember! A lot came out, a huge amount of information that I knew, so none of it was a shock to me, but a lot of it was shocking to the other cast members." For instance, Alli Dore announced that she was pregnant during the reunion, which apparently was news to King. And while the two had a rough breakup, he wished her well and congratulated her.
RELATED: Below Deck Mediterranean's Colin Macy-O'Toole Reveals 'Below Deck Sailing Yacht' Boat Malfunctions Are Common (Exclusive)
Despite being pretty drunk Kelliher accurately recalled the mood during the reunion. The crew hashed out some serious topics, especially Dani Soares' pregnancy and the love triangle between King, Dore, and Sydney Zaruba.
"It was intense in that way but there was no aggression or shouting or anything like that. It wasn't as bad as what I thought," Kelliher said. Then added, "Don't drink on an empty stomach and then record a TV show, it's not gonna end well."