'Below Deck Sailing Yacht' Season 2: From Babies to Boat Crashes, This Is the Most Historic Season Ever
Below Deck Sailing Yacht Season 2 became one of the most groundbreaking seasons in franchise history. From pregnancies to two boat collisions in a matter of hours, the season 2 crew encountered unchartered territory.
This is the first crew to have not one, but two pregnancies after the season ended. Dani Soares announced she was pregnant mid-season and, if Jean-Luc Cerza-Lanaux is the child's father, the baby will be the first child born between two cast members. Alli Dore now announced she too is pregnant. She shared a pregnancy photo on Instagram with boyfriend Benny Thompson. But it isn't the babies that make this a historic season. The boat crash, plus being the first crew to film during Covid-19 (coronavirus) make this season one not to miss.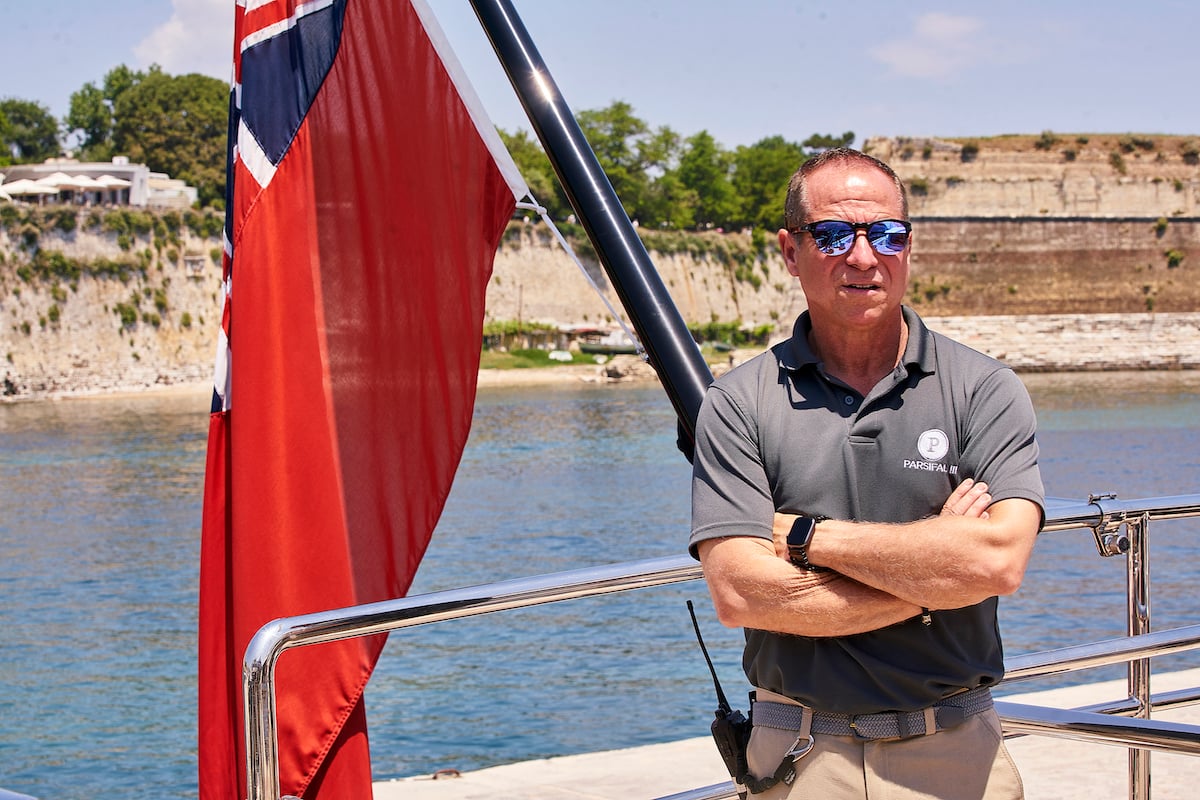 'Below Deck Sailing Yacht' boat crashes were both historic
Captain Glenn Shephard had mechanical issues with Parsifal III, which resulted in two collisions with the dock. The first encounter showed how the boat aggressively rubbed up against the dock, causing some friction, but no significant damage. The crew thought they dodged a bullet.
Unfortunately, the crew had no idea that the first collision was the opening act to the crash that ended up crushing the dock. No other boat in Below Deck history hit the dock as hard as Parsifal III hit or experienced two collisions in a single day. Gary King told Showbiz Cheat Sheet about the experience, describing it as the scariest of his career.
"You can't make this stuff up!" he said. "And I always believe that things come in threes," so the crew wondered what was next. Cameras captured the deck team scrambling both times. King commended his team for rallying. "Everyone who took part in that maneuver and the fact that everyone did it so well," he recalled. "I think maybe I'm a bit hard on the crew, but at times like that when they react so well, it was good that I was a bit harsh. So I take my hat off to J.L. [Jean-Luc Cerza Lanaux] and Sydney [Zaruba] for stepping up their game. They hadn't been in a situation like that. Neither have I."
RELATED: 'Below Deck Sailing Yacht': Captain Glenn Was 'Fearing the Worst' During Shocking Season 2 Accident (Exclusive)
Shephard continues to take responsibility for the crash and the crew later determined it was a technical malfunction. King said he was just happy no one was hurt. "It's no one's fault, you know, and it's just one of those times where we're all human," he said. "We make mistakes. It just doesn't look good on anyone's part, really. But as long as no one was hurt in the long run. And that's all that counts." The crash resulted in $20,000 worth of damage.
Covid-19 almost derailed the season more than once
Below Deck Sailing Yacht was the first Below Deck crew to film during the pandemic. Viewers saw how the season was almost derailed on numerous occasions. Executive producer Jill Goslicky now refers to the season as being a miracle because production was in awe they pulled it off.
"We filmed this season of Sailing Yacht in August of 2020," she shared on a Reddit Ask Me Anything. "Right in the thick of the pandemic. It was definitely scary, and a lot of uncertainty swirled around whether we would even be able to pull this season off."
RELATED: Captain Glenn Reveals Why 'Below Deck Sailing Yacht' Season 2 Was Better Than Season 1
"I keep calling this season the 'Miracle Season' because I can't believe we pulled it off," she added. "COVID changed almost everything about how we shoot the show, with safety being the top priority. And I still marvel at the fact that our production crew bravely went out there and pulled this whole thing off. I will forever be in awe of them for that."
'Below Deck' viewers have never witnessed a 'crossing'
Another first for the franchise was getting to see clips from the boat's crossing. Every Below Deck boat returns to its homeport and sometimes cast remains on the vessel to help with the transport. This time King, Dore, Sydney Zaruba, and chef Natasha de Bourg remained and filmed their experience.
Producers included their home videos in the final moments of the season finale and viewers responded with "yes, please."
RELATED: 'Below Deck' Sizzle Reel: Why Did Producers Keep Live Lobsters in a Hotel Bathroom? (Exclusive Series)
"Was anyone else hoping for a crossing spinoff?" one person tweeted during the episode. Another wrote, "This finale was EVERYTHING! And the day-stamps at the crossing were sending me."
The two-part Below Deck Sailing Yacht Season 2 reunion begins on Monday, June 21 at 9/8c on Bravo.