'Below Deck Sailing Yacht' Season 2 Reunion: Andy Cohen Spills That It Is 'Gangbusters'
Andy Cohen spilled that not only will Below Deck Sailing Yacht Season 2 have a reunion but that it is going to be "gangbusters."
Cohen, who hosts all Bravo show reunions, revealed that they just filmed the reunion. Not every single Below Deck show has had a reunion. For instance, Below Deck Mediterranean Season 4 stacked in extra episodes in lieu of a reunion, which didn't exactly thrill fans. But now Cohen confirmed that the explosive second season of the sailing installment has filmed a reunion and that it won't disappoint.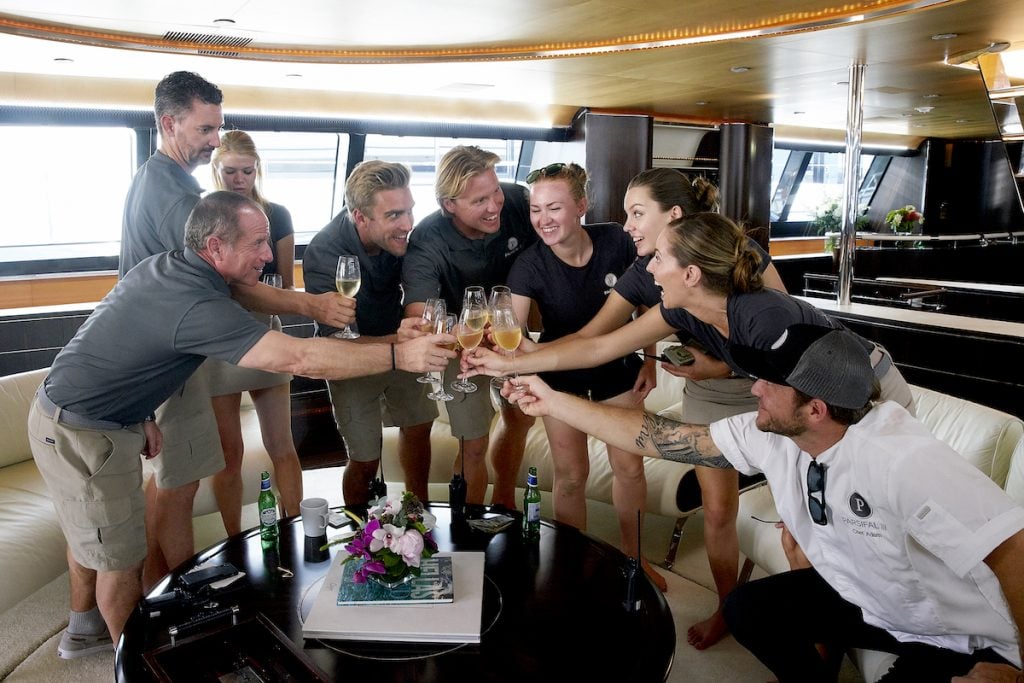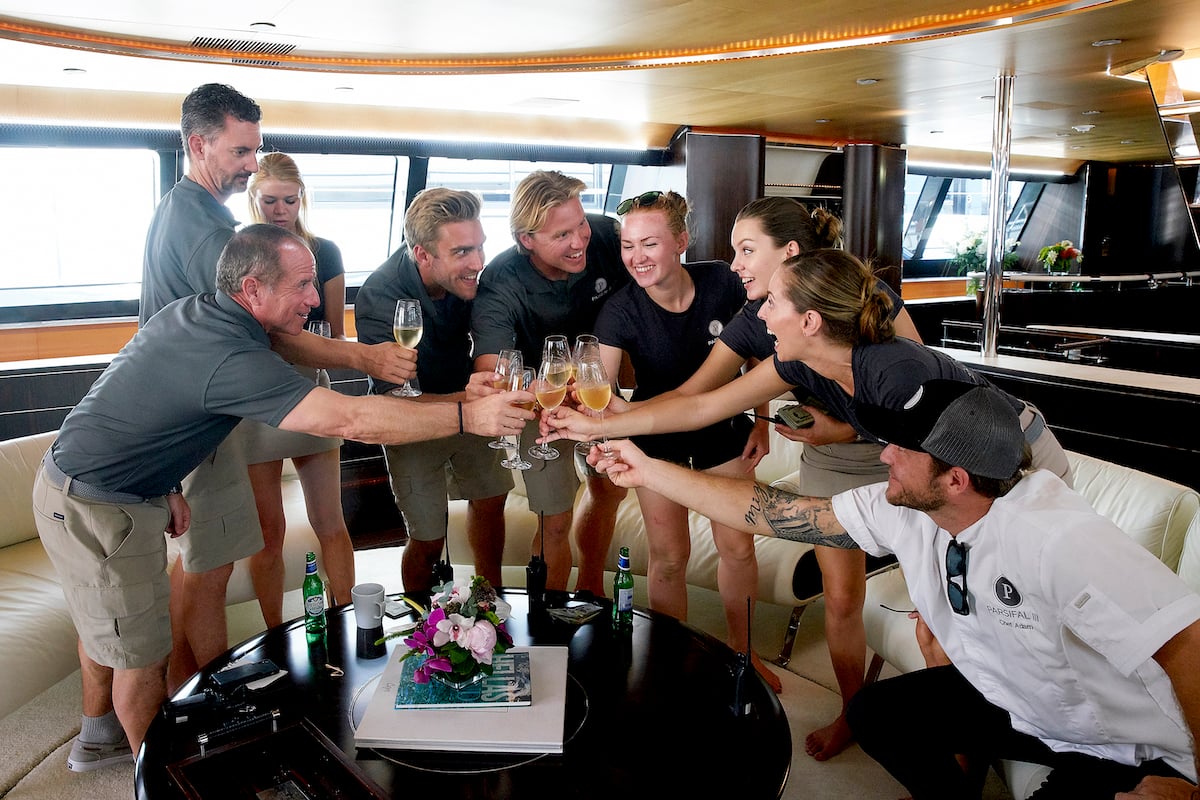 'Below Deck Sailing Yacht' fireworks on Zoom
While many Bravo shows have returned to the in-person reunion format, it is unlikely that Below Deck Sailing Yacht's reunion will be in person. One constraint for the series is that yachties are plucked off various boats and countries throughout the world. After their Below Deck season ends, many go back to work in the various exotic countries.
And while the series has had no problem bringing back cast members in the past, several crew members from Below Deck Sailing Yacht Season 2 have confirmed they are currently working on boats or living in countries that may not allow for seamless travel during Covid.
RELATED: 'Below Deck Sailing Yacht': Gary King Predicted Disasters Come in 3's but Is It the Guests, Storm, or STD?
But despite the Zoom format, it sounds like a virtual reunion will still be wild. Cohen spilled a little tea during a recent episode of Watch What Happens Live with Andy Cohen. Actor Brianne Howey was a guest and they discussed the love triangle on Below Deck Sailing Yacht. That's when Cohen said, "Wait till you see the reunion, we just taped and it is gangbusters."
'Below Deck Sailing Yacht' cast hinted about a reunion and teased they may not all still be friends
Indeed the reunion will be explosive as some of the Parsifal III crew members recently shared that they became fast friends. During a recent "Pita Party" Instagram, Colin Macrae joined Allie Dore, Daisy Kelliher, and Dani Soares. Macrae said that the crew bond was very strong and they were all really sad when the season ended because they became lifelong friends. Well … most of them.
"It was an emotional goodbye leaving that season," Macrae admitted. "We're all still friends … well, most of us are all still friends." The comment prompted Dore, Kelliher, and Soares to bust out laughing.
RELATED: Below Deck Sailing Yacht: Dani Soares Didn't Plan to Go Public With Her Pregnancy
Dore said that's why the crew wants to do a reunion on Macrae's boat Parlay. "Production didn't want us to have a reunion on my boat," Macrae added. "They wanted us to have the proper reunion. They kept saying 'Guys stop talking about a reunion on Parlay!""
Macrae said his boat is almost ready to set sail so they are all invited to reunite on his boat. Apparently, that includes "most" of the crew at least.
More to come on Below Deck Sailing Yacht, every Monday at 9/8 on Bravo.