'Below Deck Sailing Yacht Season 3': Gaby Got Into Yachting Because of the Show – and Got a D*** Pic From a Cast Member
Below Deck Sailing Yacht Season 3 crew member Gabriela Barragan said Below Deck inspired her to become a yachtie and she has connected with a few cast members on the series.
This included receiving a d*** pic from a former Below Deck cast member that wasn't exactly welcome.
Gaby from 'Below Deck Sailing Yacht' said the show was inspirational
Barragan was featured on the Gangplank Report podcast weeks ago but did not reveal that she was a new cast member on Below Deck Sailing Yacht. But she said as a new yachtie, Below Deck was aspirational. "I literally did not know what yachting was," she explained. "I didn't grow up in a place where it was prevalent. When I Googled how to make money traveling the world, stewardess came up and I was like, I'm doing that."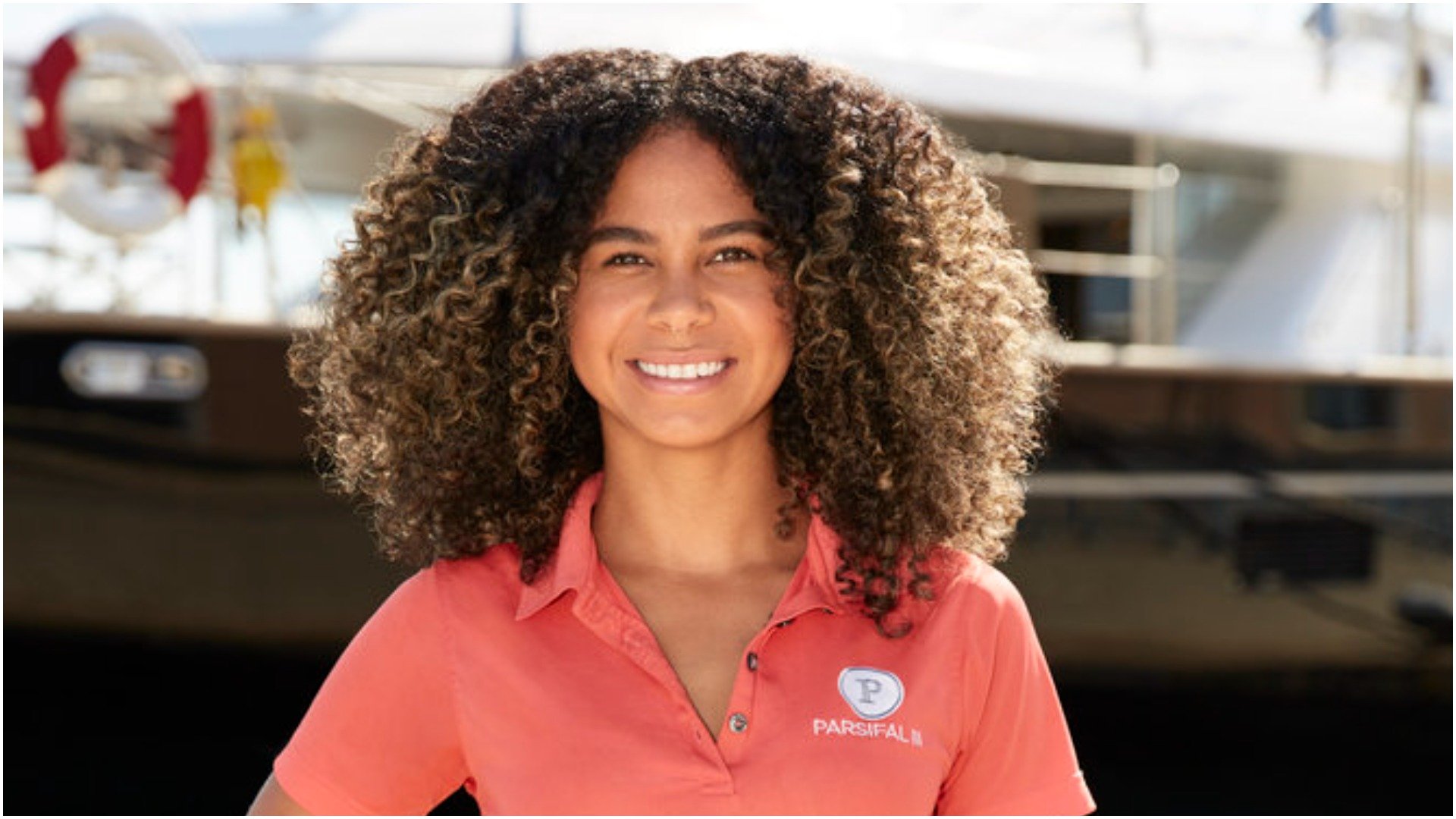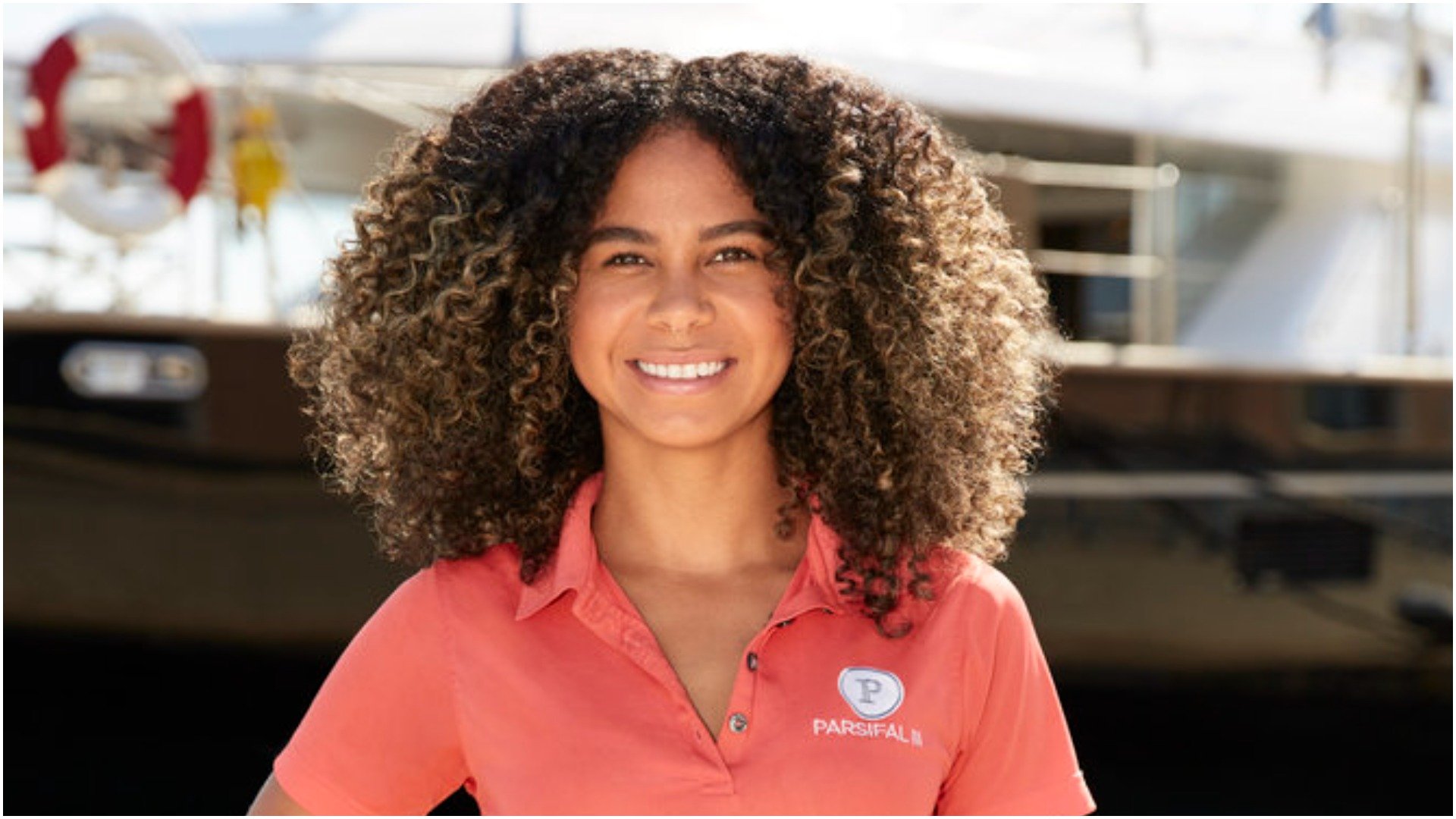 "And then I saw [Below Deck] Season 1 and was like I could do that, I'm totally doing that. And it looked hectic but I already do the same thing, but on land." She added, "Of course seeing the show, of course, I keep it hush hush especially when I talk to other yachties. I don't tell them. I keep the Google part, but I don't say the show like sold me on it. Because there are some yachties that are eye-rollers at the whole thought of the show."
She reflected on how 'Below Deck' has changed
She was thrilled to get into the industry but then joked about how "oh I'm cleaning toilets." Barragan reflected on how many people go on the series hoping to become famous.
"I love the early seasons of Below Deck because they were actually being yachties," she said. "And doing it because this is what they do. But now when I see it I know people are going on the show to propel their futures. Or the blue checkmark next to your name on Instagram. I can see the difference."
"It kinda freaks me out because I am a fan of the show," she continued. "And I have been watching since season 1 and the difference in the cast members and the editing, I'm like this is a different show."
Which 'Below Deck' cast member sent Gaby a d*** pic?
Barragan also shared that she connected with some of the Below Deck cast members and became friends with a few people. In addition to Adrienne Gang from Below Deck Season 1, Barragan said Anastasia Surmava from Below Deck Mediterranean has been very friendly. "I talked to Anastasia a lot about yachting," she said. "Just about yachting and she always responds, which I think is really nice."
"I spoke to Madison [Stalker] a few times," she continued. "She was like if you're ever in Fort Lauderdale and you need a job hit me up. Our industry it's all about who you know, right?" She added Isabelle "Izzy" Wouters from Below Deck Season 8 to the list of cast members she's had a good exchange with in the past.
But she then said, "I did speak to a guy [from Below Deck] that sent me d*** pics. Like they're gross when we're not expecting them. So I'm like in his DMs like 'OK, I hope you're OK you did great …'" She said after a while the male cast member then sent her some graphic photos. "Also, why is your underwear dingy?" she added.
Catch Gabriela Barragan and the rest of the crew when Below Deck Sailing Yacht returns on Monday, February 21 at 8/7c on Bravo.