'Below Deck Sailing Yacht' Season 3 Trailer Features an Angry Guest – Could He be the 'Man Child' Gabriela Barragan Just Teased?
'Below Deck Sailing Yacht' second stew Gabriela Barragan recently recounted the rudest guest in her yachting experience--is it the same person featured in the Below Deck Sailing Yacht Season 3 trailer?
The Below Deck Sailing Yacht Season 3 trailer teased a charter guest who becomes angry because of the food. The guest refers to the food as "gross" and that he's "gotten better food at the ballpark."
The guest in the trailer tease sounds a lot like a guest second stew Gabriela Barragan recently dished about when she discussed her experience as a yachtie on Another Below Deck Podcast Patreon. She didn't reveal on the podcast that she was on the show but when she was asked to share the rudest guest story, it sounded very similar to the trailer tease.
Gabriela Barragan shared one of the rudest guest experiences
Barragan easily identified one rude guest from her experience as a yachtie. But added, "I have many." She said, "I've had someone call the chef's food inedible and disgusting," she recounted. "Loudly and purposefully so the chef could hear. That was f***** up."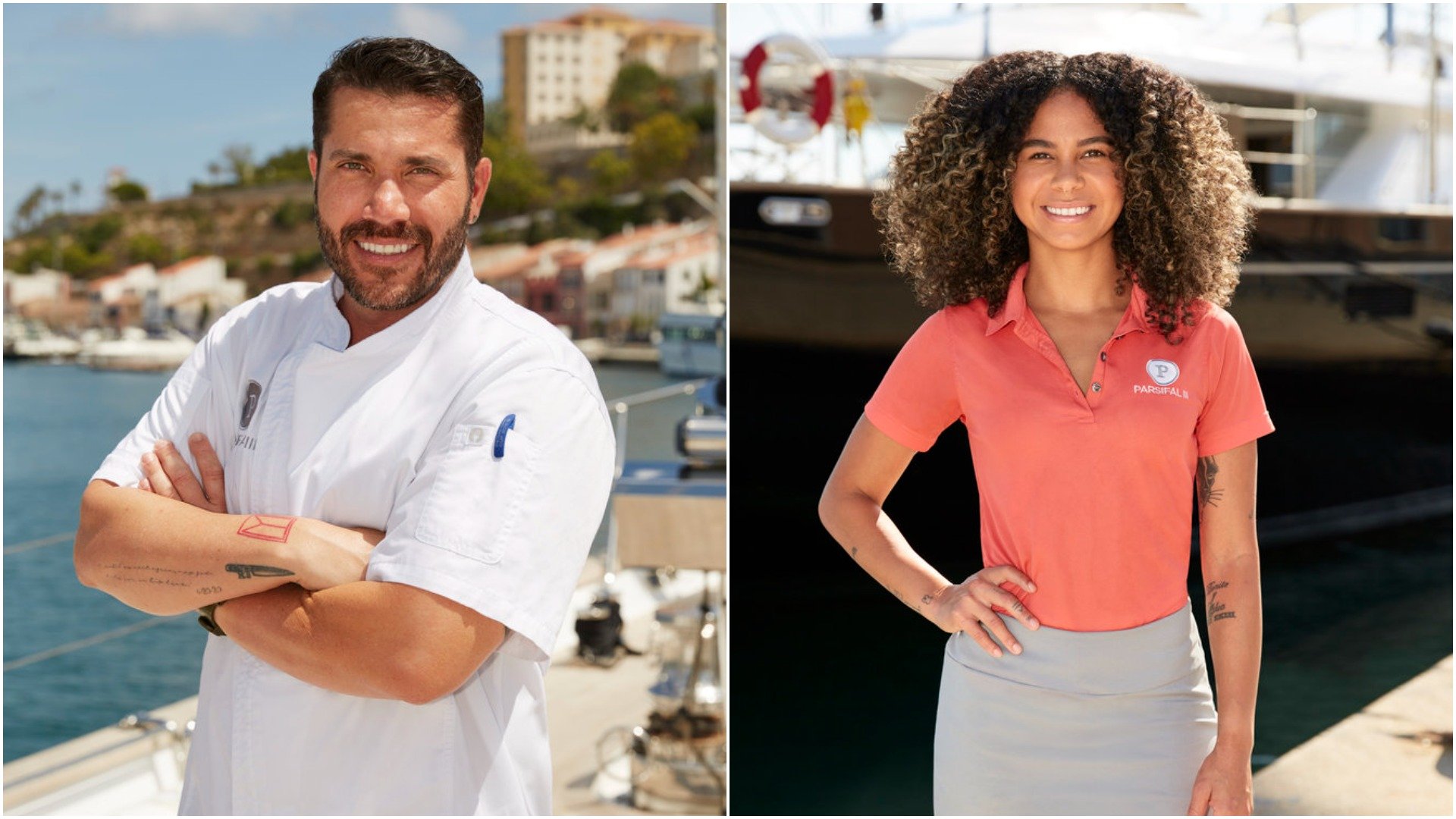 "That was unnecessary," she continued. "If there's a problem you talk to the chief stew. She's the liaison and she can talk to the chef." She added about the guest, "I think he was a man child. And a b****."
While the delivery was rude, was the food bad? "It was not," she said. "He's a really good chef."
How did Chef Marcos react to the guest's anger?
In the Below Deck Sailing Yacht Season 3 trailer chef Marcos Spaziani sighs in a confessional after the clip of the angry guest. Earlier in the trailer, Spaziani is seen working in the galley kitchen sharing that he's gonna "blow [the guests'] mind."
Spaziani's Bravo bio says he's a seasoned yacht chef with 10 years of experience. Plus he has ambitions of opening a restaurant. "He attended culinary school in his home country, Venezuela, and has since traveled the world, learning from the best chefs across the globe. Currently, Marcos is setting roots on land and opening a restaurant in Koreatown in Los Angeles."   
Barragan said just because someone charters a yacht, it doesn't give them the right to be rude to the crew. "This is not hospitality like the customer is always right. Like f*** that saying. It's old, it's 2021." While she agreed she is working for a tip, she wasn't about to let someone be disrespectful. "I treat billionaires and celebrities like my peers," she remarked. "Maybe that's why I don't get treated like s*** often. I treat them like a normal person."
'Below Deck Sailing Yacht' Season 3 teases a wild season
And while some guest drama is teased in the Below Deck Sailing Yacht Season 3 trailer, the majority of it appears to be with the crew. From multiple hookups to significant spills, chief stew Daisy Kelliher said the season outdid itself in terms of drama.
"Everyone was falling!" she said in her Instagram story. "Like what the f***? I mean you never see me fall because I take my time doing everything on those boats. They're so dangerous. But yes, so many falls." This includes Spaziani sustaining a significant injury. He emerges dazed and bleeding with a serious head wound.
Kelliher added, "I genuinely thought like after last season, like no there's no way we can top this. So much happened and I don't know how but we've actually managed to top the drama."