'Below Deck Sailing Yacht': Sydney Zaruba Reveals She Won't Return for Season 3
Sydney Zaruba from 'Below Deck Sailing Yacht' recently shared that she's already working on another boat so it is unlikely she will return for season 3. However, which cast members could possibly be ready to film this summer?
Sydney Zaruba recently shared that viewers shouldn't count on seeing her on the next season of Below Deck Sailing Yacht, adding that she's already working on another boat.
"I would always do [the show] again, I learned so much from it," she said on the Dear Diary, You're Effed podcast. "If I do go back, obviously I'm not gonna go back this season I don't think because I already have a job. But I would have to be up for a promotion for an improvement in position for me to go back I think." Zaruba added that she's been based in Spain, along with chief stew Daisy Kelliher. But Kelliher has now left. Is she in transit to film season 3?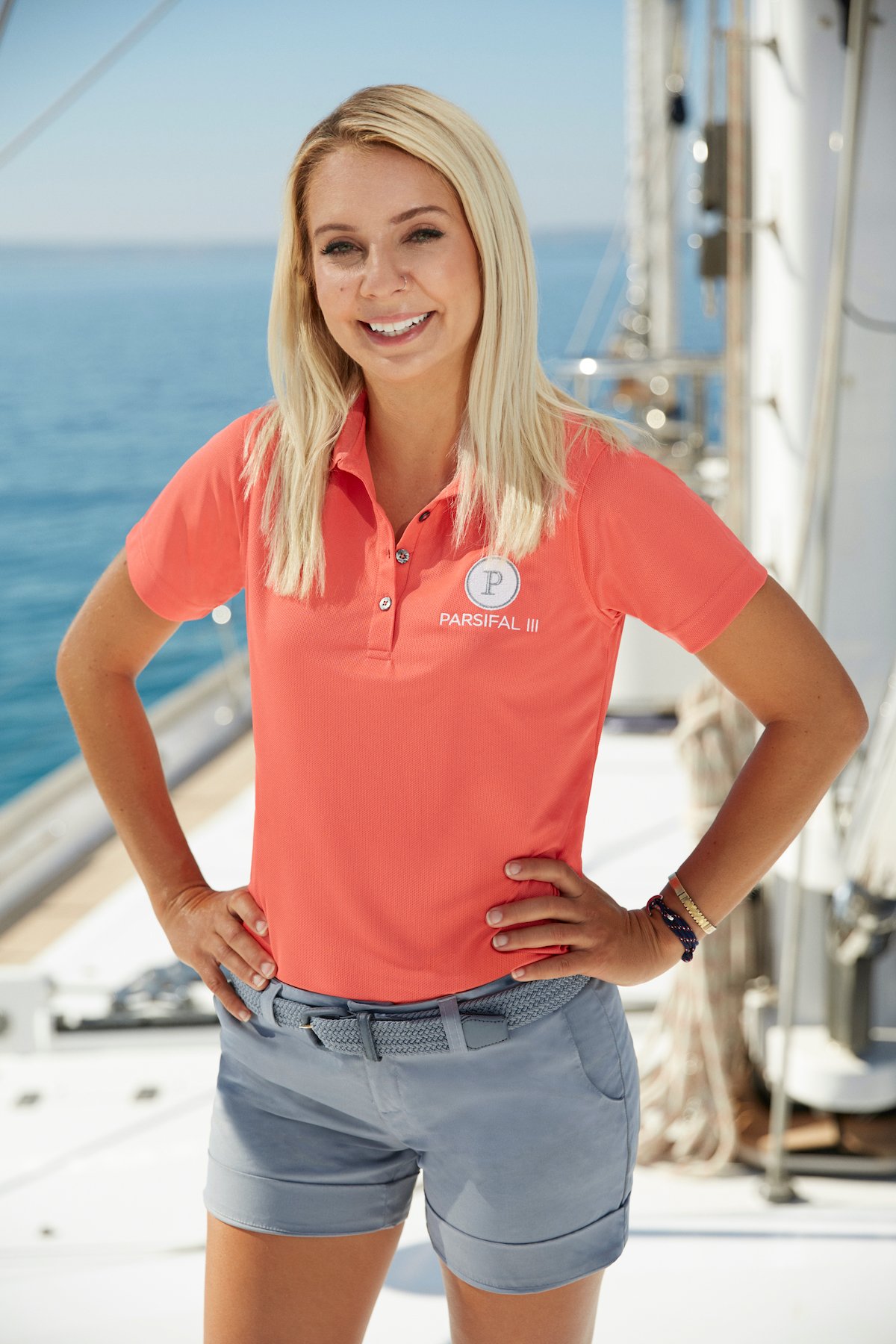 Some 'Below Deck Sailing Yacht' crew members are likely to return for season 3
Colin Macy-O'Toole from Below Deck Mediterranean Seasons 3 and 4 moved into the casting space and teased that some crew could return for Below Deck Sailing Yacht Season 3. He just wouldn't reveal who could come back. "I did the casting for some of the other Below Decks," he recently told Showbiz Cheat Sheet. "They asked me to help out, so yeah, I've been a casting producer for Below Deck Down Under and I started [Below Deck] Sailing [Yacht] for next season."
Below Deck Sailing Yacht typically films in the summer so producers are probably starting to gear up to kick off the season. While Zaruba says she's firmly planted on a boat, Kelliher appears to be in the middle of jobs. She recently posted videos from an airport on her Instagram story. Later, she shared a video that she was flying home to Dublin, Ireland.
Fans hoped to see Kelliher and chief engineer Colin Macrae return for next season. But Macrae's work status is currently unknown. He recently shared that he was dealing with Covid while working on his boat restoration in Panama. "If I could choose who should come back for a next season of #belowdecksailing it would be Colin, Daisy, Dani, and Captain Glen," one person tweeted after the season finale. One crew member who is highly unlikely to return is Dani Soares. She gave birth to a baby girl in late May and is studying to become a nurse.
Could Gary King return for 'Below Deck Sailing Yacht' Season 3?
Captain Glenn Shephard and Parsifal III are likely to return but could he also bring first mate Gary King with him? King did the crossing but is now back on Parsifal. Shephard appeared alongside King when King was the guest on Watch What Happens Live with Andy Cohen.
Then, during the reunion, Shephard shared that King was the acting captain of Parsifal while he was on vacation. Shephard added that King was "doing a great job" too. While nothing is confirmed or announced, could King also return since he's still on the boat?
King recently posted a video with Shephard as the two toured Greece in a tender. King sang "We're the two best friends that anyone can have" while he drove the boat.