'Below Deck Sailing Yacht' Trailer Shows That History Can Repeat Itself – and Then Some
The Below Deck Sailing Yacht trailer shows that history sometimes repeats itself – even after having a few regrets in the past.
Returning cast member Gary King said he had a few regrets with how he juggled more than one romance last season. But that regret seemingly went out the window because King hooks up with multiple crew members – including his (former nemesis) Daisy Kelliher. The steamy liplock in the hot tub in the Below Deck Sailing Yacht trailer between King and Kelliher had fans' jaws on the ground. But that's not the only wild tease from the explosive trailer.
Gary King says he's a new Gary in the 'Below Deck Sailing Yacht' trailer
King essentially outdid himself from last season. But insisted in the trailer that this season he planned to be more discreet. "I was the cause of a little drama last season," he insisted in the Below Deck Sailing Yacht trailer. "I'm not gonna have sex with the first chick that throws herself at me. Gary's new leaf has been turned, girl!"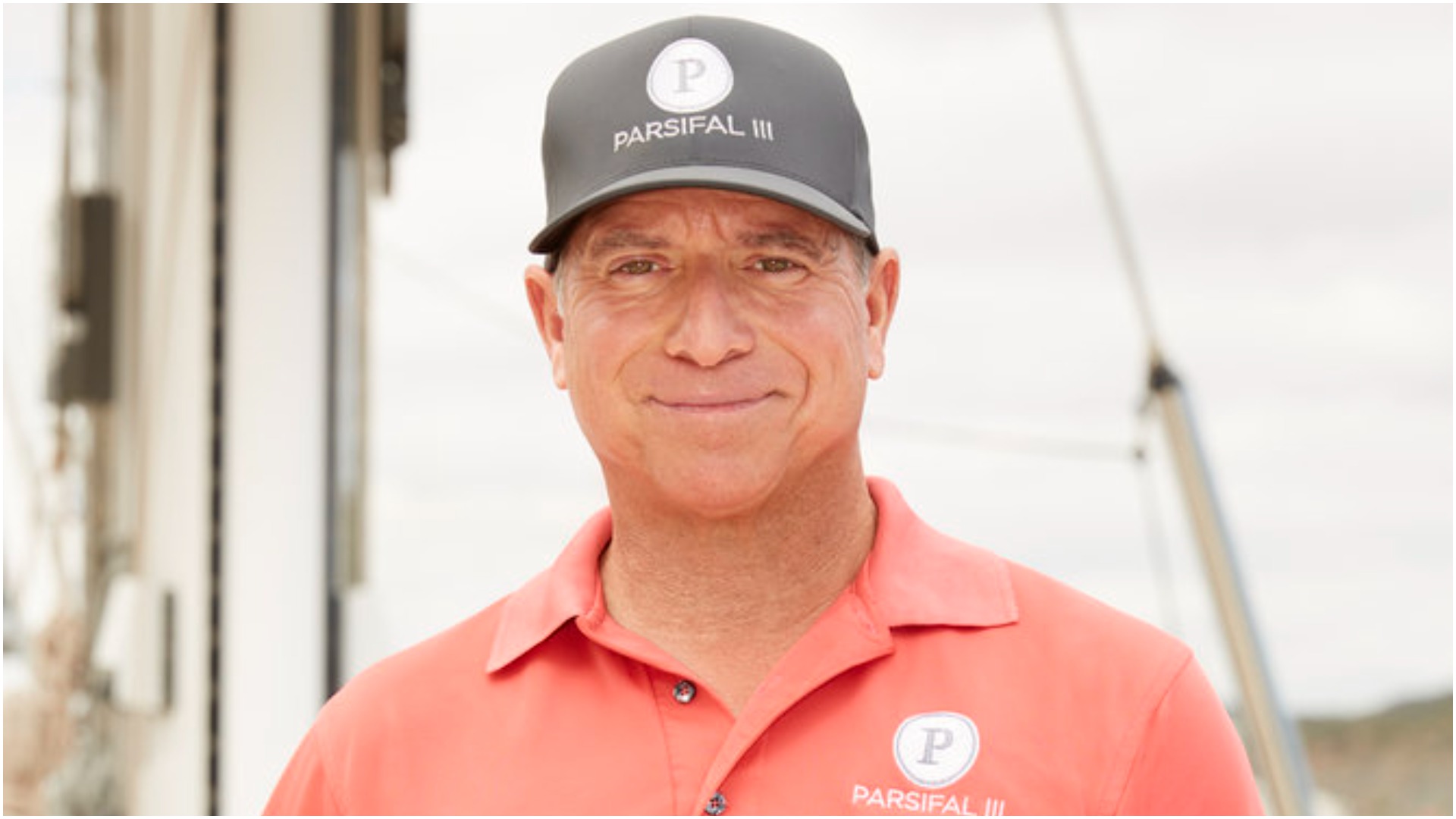 Ummm. King is first seen kissing new crew member Ashley Marti. She then says she wants to get to know him, "But I also just wanna make out." But then Marti also turned deckhand Tom Pearson's head and they are seen kissing.
Annoyed, Kelliher says to King, You don't f** somebody and f*** somebody else!" Cue the makeout scene between King and Kelliher.
During a previous appearance on Watch What Happens Live with Andy Cohen, King had few regrets about how he handled his multiple love interests last season. This includes having sex with Sydney Zaruba the first night and then not being truthful. He also regretted saying he wanted to hook up with Zaruba to make Alli Dore jealous.
'Below Deck Sailing Yacht' has harder spills
The Below Deck Sailing Yacht Season 2 crew experienced a few bumps and bruises, including Dore sliding down the stairs in her swimsuit one night. But this season is amped when it comes to injuries. The boat healing over seems to cause massive issues during certain moments. But also crew members are seen falling hard from their bunks. "When you go sailing you never really know what the conditions are gonna be like," Captain Glenn Shephard is heard saying.
Also, chef Marcos Spaziani slices his head open and the wound looks pretty serious. "It's taken the top of his skull off," King observes as Spaziani sits in the crew mess looking dazed and bleeding.
Second stew Gabriela Barragan is also taking several spills including a wipeout in the hot tub and getting smacked with a table cloth during a beach picnic. "It's the f****** elements," she exclaims.
Captain Glenn endures another scary moment on the sailing yacht
Shephard encountered one of the most serious boat crashes in Below Deck history last season. Once again, Parsifal III appears to be in danger. The Below Deck Sailing Yacht trailer teases that anchor dragging one night could lead to serious consequences, prompting the crew to act in the middle of the night.
"The most important thing especially for tonight is to be vigilant," Shephard is heard telling the crew in the background as the yacht is being tracked in the early morning hours. "The moment you think you should get them up, come and get us up."
An alarm sounds that the yacht may be dragging anchor. The boat starts to rock as King springs into emergency mode, seemingly from sleep. "You can lose the boat," Shephard says. "It's about as serious as it gets."
Below Deck Sailing Yacht Season 3 premieres on Monday, Feb. 21 at 8/9c on Bravo.