'Below Deck Sailing Yacht': Who Are Charter Guests Barrie and Tony Drewitt-Barlow?
Below Deck Sailing Yacht welcomed charter guests Barrie and Tony Drewitt-Barlow and their extensive family, who are going to make the Parsifal III crew work extra hard for their tip.
Captain Glenn Shephard shared that Barrie and Tony gained fame as Britain's first gay dads. Despite becoming parents, the couple split but remained close friends. Shephard read the preference sheet and said the ex-couple still lives together with their five children, along with their respective boyfriends.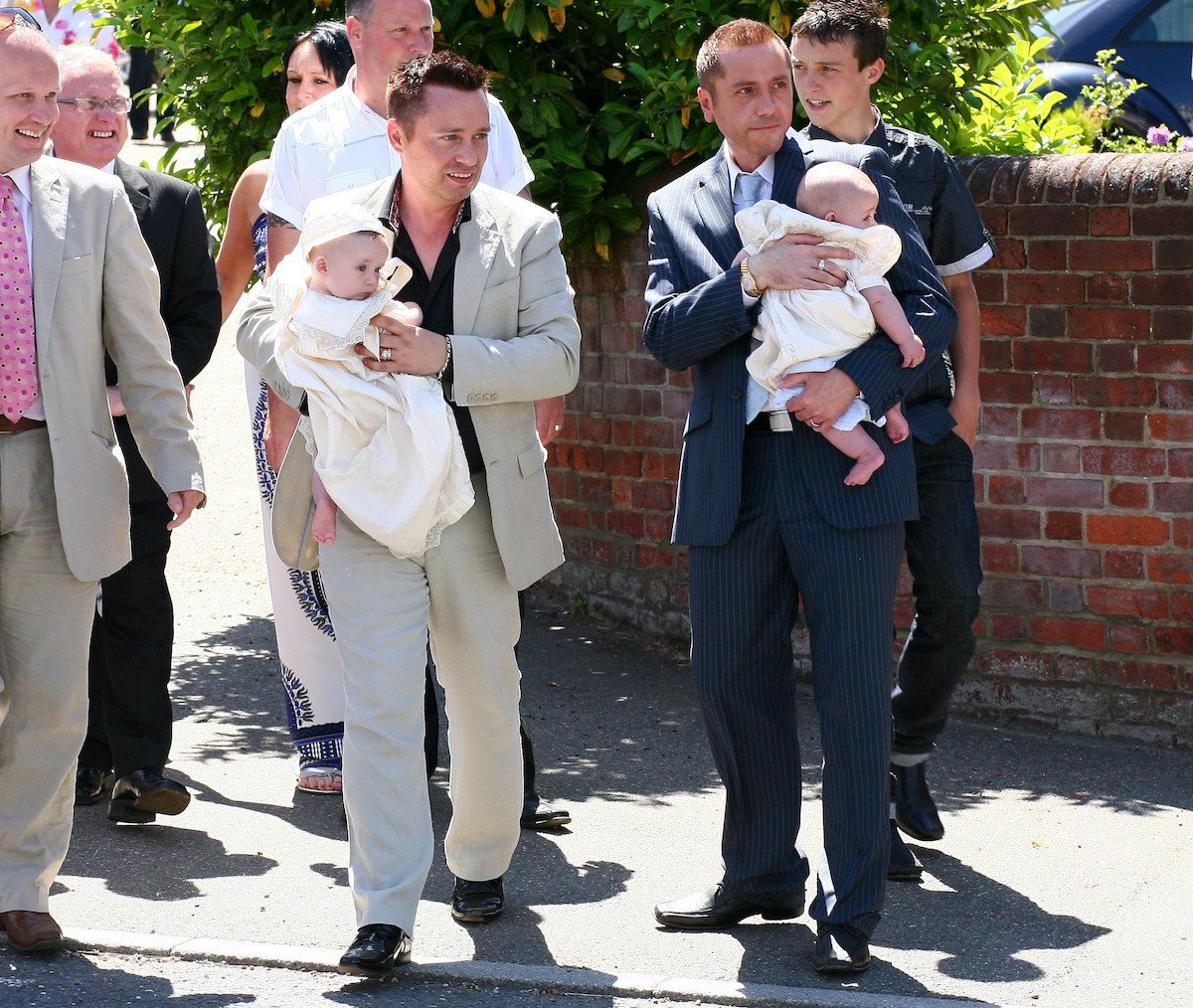 How did the family end up being a party of nine?
Saffron and Aspen are twins and are the oldest children in the family. Orlando is the next oldest. "Jasper and Dallas are Tony and Barrie's 10 year old boys," Shephard shared with the crew.
Later, chief stew Daisy Kelliher reads an article about the couple's breakup, realizing that Barrie had fallen for daughter Saffron's ex-boyfriend, Scott.
"I've fallen in love with Scott and he has done the same," Barrie told The Sun in 2019. At the time Barrie was 50 years old. "I feel stupid at my age to have these feelings about someone other than Tony and half my age. But when you know something is right, it's right. We have not made definite plans but I would like to marry Scott."
Barrie added, "I'm not having a mid-life crisis — if I was having one I'd buy myself a Porsche 911. This is the real deal. But not everyone will get it, as our living arrangements are unorthodox — I feel like I'm living in a commune, we are all still living together."
A modern family living happily ever after
Barrie and Tony were together for 32 years before the split but decided they still loved each other and wanted to continue to cohabitate.
"Our children are still in a stable set-up, more so than many other families have," Barrie said. "But now Dad's got a new fella and we are one bigger happy family instead." The family has settled in Tampa, Florida in their $7 million sprawling mansion.
The former couple admitted that they drifted later in their marriage. "Tony and I decided many years ago it was better we had separate rooms. Once this had gone on for three or four years, we slid into a platonic relationship," Barrie said.
"People may judge me but our relationship has lasted a lot longer than many heterosexual relationships," he pointed out. "I love Tony more than anyone. He's my true love. I will never not adore him. He's the most sensitive, loving person."
"But somewhere along the way we turned from lovers into friends," he said. "Then Tony fell ill and over the past three years, his health has deteriorated. I can't even find words to tell you how hard it has been for the whole family, not least Tony."
Tony Drewitt-Barlow wants to live life to the fullest
Tony was diagnosed with throat cancer in 2006, which returned in 2018. He described his treatments as being brutal.
"The cancer treatment I've had was very new at the time and the protocol I followed was hard and rough, but I got through it," Tony told The Sun in Feb. 2021. He's also found love with Brent, the nurse who cared for him during his treatments.
"The problems with the treatment were not so known at the time and it is that treatment that will eventually end my life," he continued. "The bone in my face has died, I have removed lots of it and replaced it with bone and skin from my leg and other body parts now, but the other internal issues cannot be helped."
"So with that said, I want to watch my children have an amazing life now, whilst I'm able to and not when I'm dead and buried," Tony added. He also described lavish vacations the family embarked upon.
The family hopes to continue to grow. Tony shared he longed to have children with Brent. Scott and Barrie welcomed baby Valentina four months ago.
Tony Drewitt-Barlow also hints about the family's lavish vacations
Trouble on the sailing yacht starts on day one as Barrie does not want chef Natasha De Bourg do serve them family-style. However, a party of nine with specific demands on one chef proves to be nearly impossible.
Toward the end of the episode, the family said they should have brought their own chef, a practice that seems to be the norm. "We had the family's private chef with us for the few days we were there, so we eat like we usually do," Tony told The Sun about a recent getaway. "Barrie and Saffron are super fussy about what they eat and our chef has come to know what they like so it's easy to take her with us."  
Can De Bourg deliver or will the family need to call in their private chef? Below Deck Sailing Yacht is on Monday at 9/8 on Bravo.