Below Deck Sailing Yacht's Alli Dore Reveals the Hardest Part of Filming and Her Biggest Regret This Season
Alli Dore from Below Deck Sailing Yacht opened up about her biggest regret while filming, admitting that seeing herself "lose her cool" during last week's episode was something she wished she never did.
Like many Below Deck cast members, Dore said being filmed 24/7 was definitely the hardest part of being on the show. "Having this rare moment of downtime happened for me maybe once or twice," she shared on her Instagram story. "Everything you see is very, very real, but you still do need to be constantly interactive, so by the time we finished, I felt like I'd been in a whirlwind! I love being alone and that just wasn't an option between being stuck on the boat in our Covid bubble, the show, tight quarters, and having back-to-back charters." Dore then shared learning that her grandfather died while she was on camera was extremely difficult.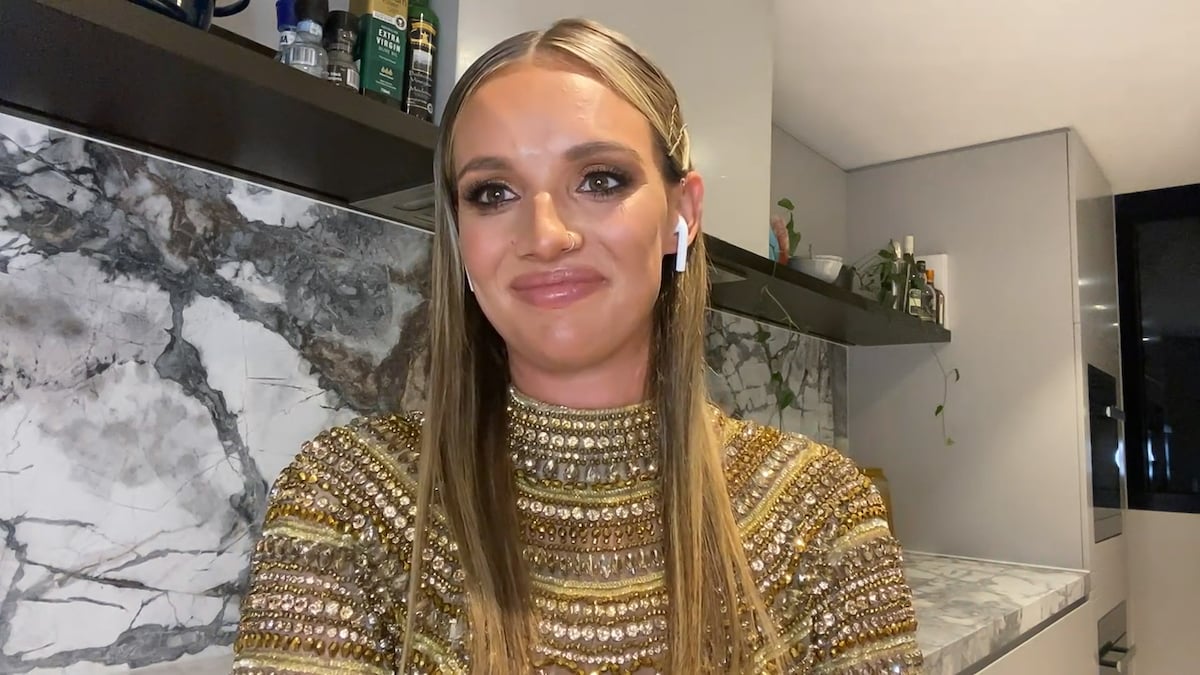 Finding out her grandfather died on 'Below Deck Sailing Yacht' was 'massively challenging'
During an earlier episode, Dore was seen taking a call from her father, which is when he shared that her grandfather had died. The crew was about to pick up the next charter and Dore had to rally and prepare for the guests' arrival. She admitted that remaining focused on the guests was a challenge. "When I had a family member pass away that was massively challenging because I didn't want to let myself grieve with so many people around," Dore wrote.
"So much else was going on but it was always on my mind every minute I was there," she added. Dore also said that trying to put her grandfather's death out of her mind only made it worse. "It was really hard," she wrote. "I really tried not to show it, which made it worse. If I wanted to go home and be with my dad I couldn't because of Covid and I wouldn't have been able to attend the funeral 'cause of limitations of numbers."
"So I just had to put my head down and work," she continued. "The long days actually helped occupy my mind but I should have let myself grieve more because my emotions came out other ways. I did get to have some privacy for his funeral that I was able to stream."
Alli Dore regrets 'losing my cool' on Gary King and Sydney Zaruba
Dore also addressed what she regretted this season, which may have been fueled by her grief. She blew up at Sydney Zaruba and Gary King during the last episode when Zaruba was topless and hanging out in the hot tub with King and Daisy Kelliher. "I do have one regret," Dore shared. "That is losing my cool on last week's episode. I let the behavior of others upset me and I would rather walk away and hold my head high than let them see me sweat. But hey I'm still human!"
She also shared in an earlier interview that Zaruba had blocked her on social media. "I'm still baffled as to why Sydney dislikes me to the point where she's blocked me on Instagram," Dore admitted on the Spirituality and self-love in the modern world podcast. "It's not like I speak to her ever. Or hassle her. But I know she has been copping so much negative feedback. It's awful. I feel really, really bad for her. But obviously, my name is being associated with a lot of that trolling that she's getting. So she's decided to block me. I guess now she doesn't see things people are tagging her in on my things. I don't know why …"