Below Deck Sailing Yacht's Alli Dore 'Spoiler': She Doesn't End up With Gary King (Production Referred to It as a 'Break up')
Alli Dore from 'Below Deck Sailing Yacht' shared that she does not end up with Gary King and isn't exactly sure they actually dated. But said production referred to the end of their boatmance as a 'break up.'
In case it wasn't already obvious, Alli Dore from Below Deck Sailing Yacht made it clear she and Gary King did not end up together before the season ends.
While the revelation may not be a huge surprise to most viewers, she shared that they indeed "broke up" and their boatmance definitely ended. "Obviously the break up with Gary was … the 'break up,'" she said on her Instagram "Pita Party." Dore used air quotes around break up because she and King only kissed for a few days on the boat.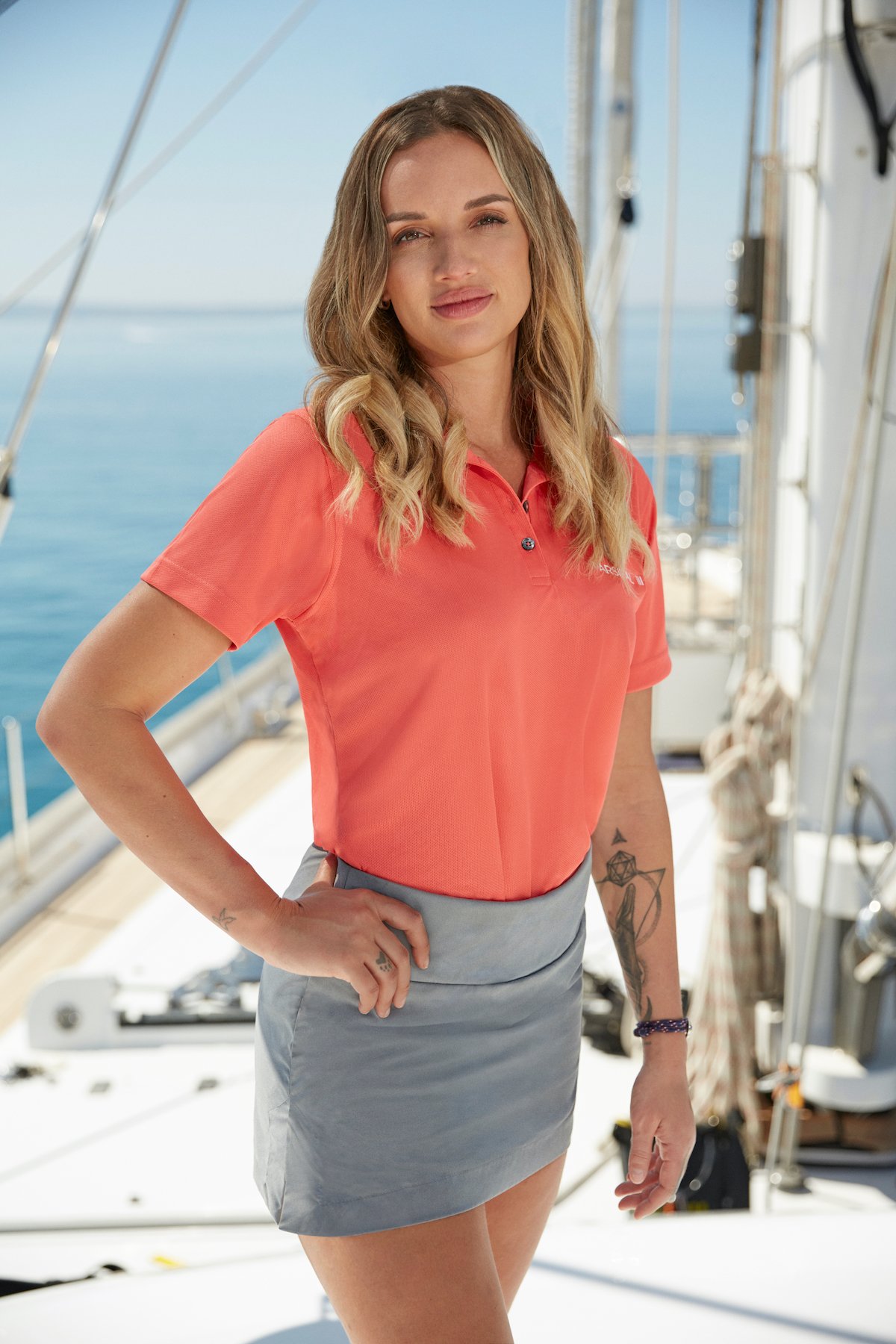 'Below Deck Sailing' producers referred to the short boatmance as a 'break up,' Alli Dore said
"I reference it as the break up but we weren't actually together," she explained. "But that's what production kept referencing it as. So it kind of rolls of the tongue now. When we ended our situation, like we really liked each other. That was something that was not easy for me. I felt sick doing it. And obviously Daisy [Kelliher] I spoke to you a lot about it before."
She wanted to end it quickly and get it over with too. "I felt like I had no choice," she continued. "I couldn't continue to act on something that I didn't feel was right." Adding, "I didn't want to be hurting another person. But I didn't actually expect him to get as upset as he did." When Dore learned that King and deckhand Sydney Zaruba had sex, she ended any romantic interests with King. She also shared a cabin with Zaruba and thought pursuing King was mean since Zaruba had feelings for King.
"That conversation between him and I was cut a little bit short," she said. "There was a little bit more to it. He did get quite upset. And that was the hardest thing in the world was having to wake up the next day and work together. I mean, we're not working in the same department, but I'm seeing him every time he walks past. Normally I was like, 'this sucks.' It was so awkward."
Does Gary King try to hook up with Sydney Zaruba on 'Below Deck Sailing Yacht'?
Previews tease that King returns to Zaruba after spending most of the season pursuing Dore. King returned to his bunk after talking with Dore and complained to bunkmate, chief engineer Colin Macrae. Macrae advised him to wait out the next five days and see what happens.
However, King doesn't seem to take Macrae's sage advice. He's seen flirting with Zaruba at an upcoming crew dinner – right in front of Dore.
"I heard from a third party that you have feelings for me," he tells Zaruba. She agrees, sharing, "I told you that I did."
Meanwhile, Dore looked on from across the table. "Flirting with Gary is a little bit vindictive," Zaruba admits in a confessional. This moment may explain why reunion host Andy Cohen said the reunion was "gangbusters."
Below Deck Sailing Yacht is on Monday at 9/8c on Bravo