Below Deck Sailing Yacht's Chef Natasha Surprises the Crew With Stunning Regret During Season 2 Finale
Chef Natasha de Bourg took the Below Deck Sailing Yacht crew by surprise when she revealed that she regrets arguing with chief stew Daisy Kelliher.
The crew gathers for an end-of-the-season dinner during the season 2 finale. That's when de Bourg becomes emotional, putting her pride aside to admit she was wrong. "So I'm gonna get on all my pride aside, which I don't usually do," she shared in a preview clip. She had to take a breath and a moment because it is clear she is overwhelmed with emotion.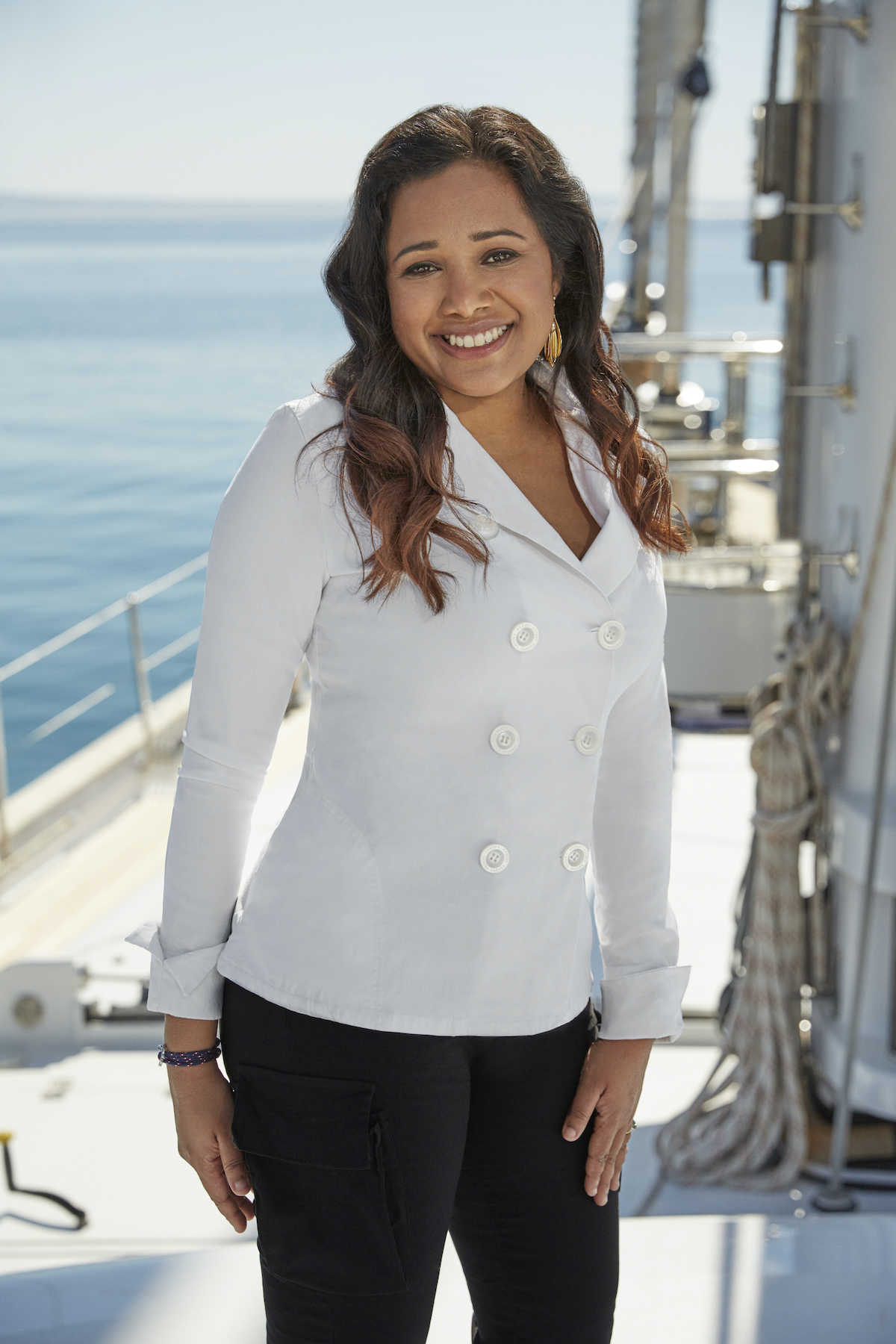 Below Deck Sailing's Chef Natasha says she and Daisy Kelliher could 'rock a boat' now
"I know at the beginning of the season everyone's bet was that they would see Daisy and I fight," she continued. "You can't turn back time but I regret shutting her down. And it's not like my intention that I ever wanted to do to her. So that was my low and I just realized that we could work together to make the charters so much better because we have so much in common." Kelliher is seen nodding her head in agreement at the table.
"Looking back, my defensiveness is what causes the problem," de Bourg said in a confessional. "But we understand each other better now. I think we could f**king rock a boat now. I can be so egotistic at times."
RELATED: 'Below Deck Sailing Yacht': Gary King Still Works for Captain Glenn on Parsifal III so Could He Return for Season 3?
"It's a chef thing but it don't have to be a human thing," de Bourg added during her confession to the crew. "And for me, I'm leaving here with a team that I think will leave something in my heart that I will remember for the rest of my life." The entire crew looks warmed by de Bourg's remarks as the season comes to an end.
Daisy Kelliher and Chef Natasha revealed early in the 'Below Deck Sailing Yacht' season they resolved their differences
The crew may have been surprised during the dinner, but de Bourg and Kelliher shocked fans early in the season when they shared that they were actually friends. Viewers only saw them fight and didn't realize that the season would end on a high note between the two. But both de Bourg and Kelliher made comments about each other on social media and Watch What Happens Live with Andy Cohen that showed they supported each other and squashed their beef.
De Boug described Kelliher as a "boss b*tch" in her Instagram stories in April, which was when viewers saw the two still butting heads. A fan asked de Bourg if she hated Kelliher. That's when de Bourg replied, "To be honest, I don't … She's funny!" Adding, "We are both strong-headed and sometimes we stand for the same things!"
RELATED: 'Below Deck Mediterranean': Max Hagley Shades Hannah Ferrier, Says Working With Daisy Kelliher From 'Below Deck Sailing' Is 'More Fun'
Kelliher blamed de Bourg for the low tip the crew received from Barrie Drewitt-Barlow. The majority of Drewitt-Barlow's complaints centered on the food so Kelliher attributed the $15,000 tip to de Bourg's issues. However, Kelliher changed her tune when she appeared on WWHL. "The tip was a result of bad service from everyone on the boat," she remarked.
The Below Deck Sailing Yacht Season 2 finale is on Monday, June 14 at 9/8c on Bravo.