Below Deck Sailing Yacht's Colin Macrae Says Covid-19 Hit Him 'Like a Ton of Bricks'
Colin Macrae from Below Deck Sailing Yacht revealed he has Covid-19, sharing that the virus is agonizing and despite being young and healthy, being completely 'wiped out' by intense symptoms.
Macrae shared how he was feeling and that he and those he lives with all tested positive. "I have Covid 19. It hit me like a tonne of bricks at the start of last week," he shared on Instagram. "3 days of agony, where I could hardly move, huge headaches, sore throat, high fever and coughing up phlegm. Did a PCR test and myself, Jamie and also my neighbor who is living on my boat, are positive."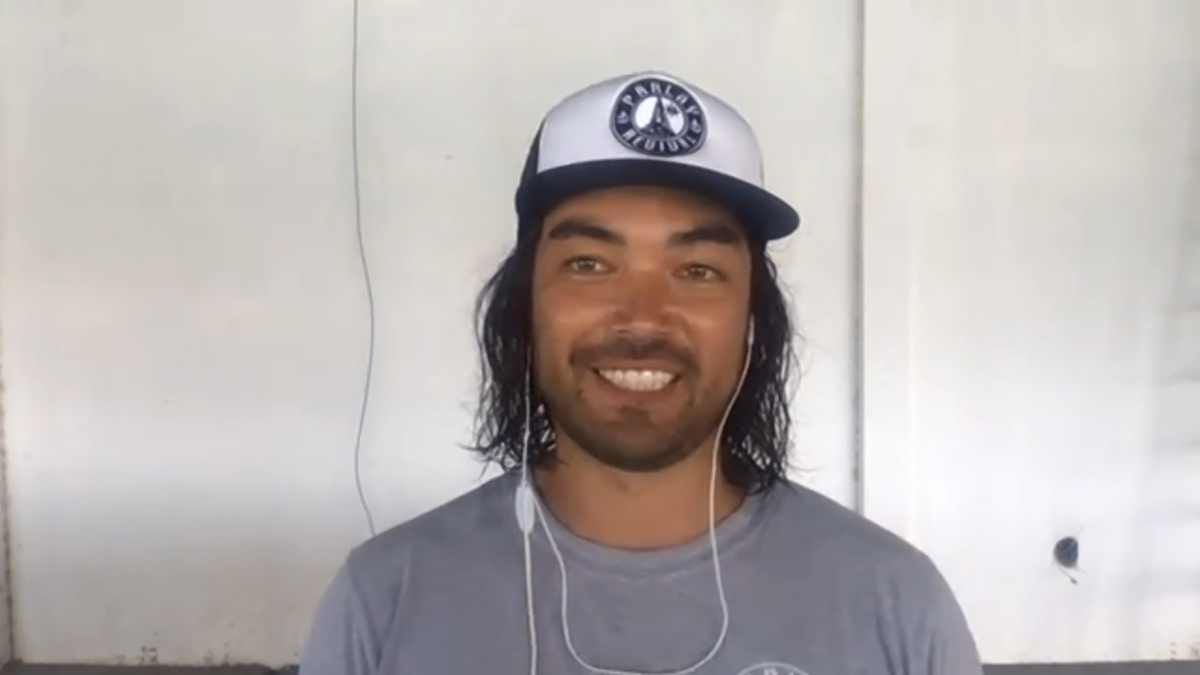 Colin Macrae from 'Below Deck Sailing Yacht' says he is feeling better now
Macrae and his boatmates are isolating in an apartment in the city and are quarantining. He isn't sure where he picked up the virus but said it could have been anywhere.
"We are completely isolated in an apartment in the city doing a quarantine," he wrote. "It's impossible to know how or from whom we got it, this crazy virus is so contagious, and the fact that people can be asymptomatic and still running around in grocery stores, exchanging money, eating at restaurants etc is very worrisome. We are pretty fit, healthy young men, but it wiped me out completely for a few days, where the pain in my body was too much to sleep."
RELATED: Below Deck Sailing Yacht's Alli Dore 'Cried for an Hour' After the Reunion
He concluded his post with a message. "I wouldn't wish this on anyone so please be safe out there guys," he remarked. "A week has passed now though and I feel normal again, so am back at the computer editing videos, but for those messaging about where today's YouTube episode is, I hope this explains it! I have been reluctant to get a vaccine but this has been an eye opening experience. How do you feel about this?"
Dani Soares replied, "Glad you're feeling better." Alli Dore added, "Oh man colin!! I'm sorry for you!! So glad you're doing better. All my love xxx."
Colin Macrae quit smoking months before he contracted Covid-19
Physicians at Cedars-Sinai believe that smokers are at an increased risk for hospitalization and being put on a ventilator if they contract Covid-19. Macrae quit smoking five months ago and that move could have helped to lessen the impacts of the virus.
"Stop smoking today, if not today, tomorrow. It might be too late to stop smoking once you contract COVID-19," advised aid Cedars-Sinai pulmonologist Zab Mosenifar, MD.
RELATED: 'Below Deck Sailing Yacht': Gary King Still Works for Captain Glenn on Parsifal III so Could He Return for Season 3?
"The virus that causes COVID-19 could get into the lungs and normally might be destroyed by the protective epithelial cells. But in people who smoke, the virus may be able to latch on to all those extra ACE2 receptors often found in smokers. This allows the virus to overwhelm and destroy healthy lung cells and then multiply quickly inside the patient," Mosenifar added.
Macrae shared that seeing himself smoking on TV was what prompted him to quit. "I made a New Years resolution this year to quit and be a better role model for kids, after seeing the disappointment of one of our fans walking down the road with their child, seeing me smoking," he shared on Instagram. "It was as though in one moment, all respect for me had been lost, and I understood why. I have gone out of my way to never show any of us smoking on my YouTube channel, but to see it all over the television now on Below deck is more than a little shameful."