Below Deck Sailing Yacht's Daisy Kelliher Dishes That Colin Macrae Is as 'Good Looking in Real Life as He Is on the Show'
Daisy Kelliher from Below Deck Sailing Yacht dished about Colin Macrae, sharing that he is as "good looking in real life as he is on the show."
She answered questions about boatmances on Celebrity Skin Talk. That's when she said Macrae was "hot" but had a girlfriend during the season they filmed together. She also joked about what usually happens for her when she arrives on a boat hoping for a crew of attractive men. "You'd think it would happen way more often than it actually does," she said. "I'm like where are all the fit people? I thought yachting was supposed to be full of hotties. And I'm yet to find them all. Obviously on the show like everyone knows that Colin's pretty hot. He's as good-looking in real life as he is on the show."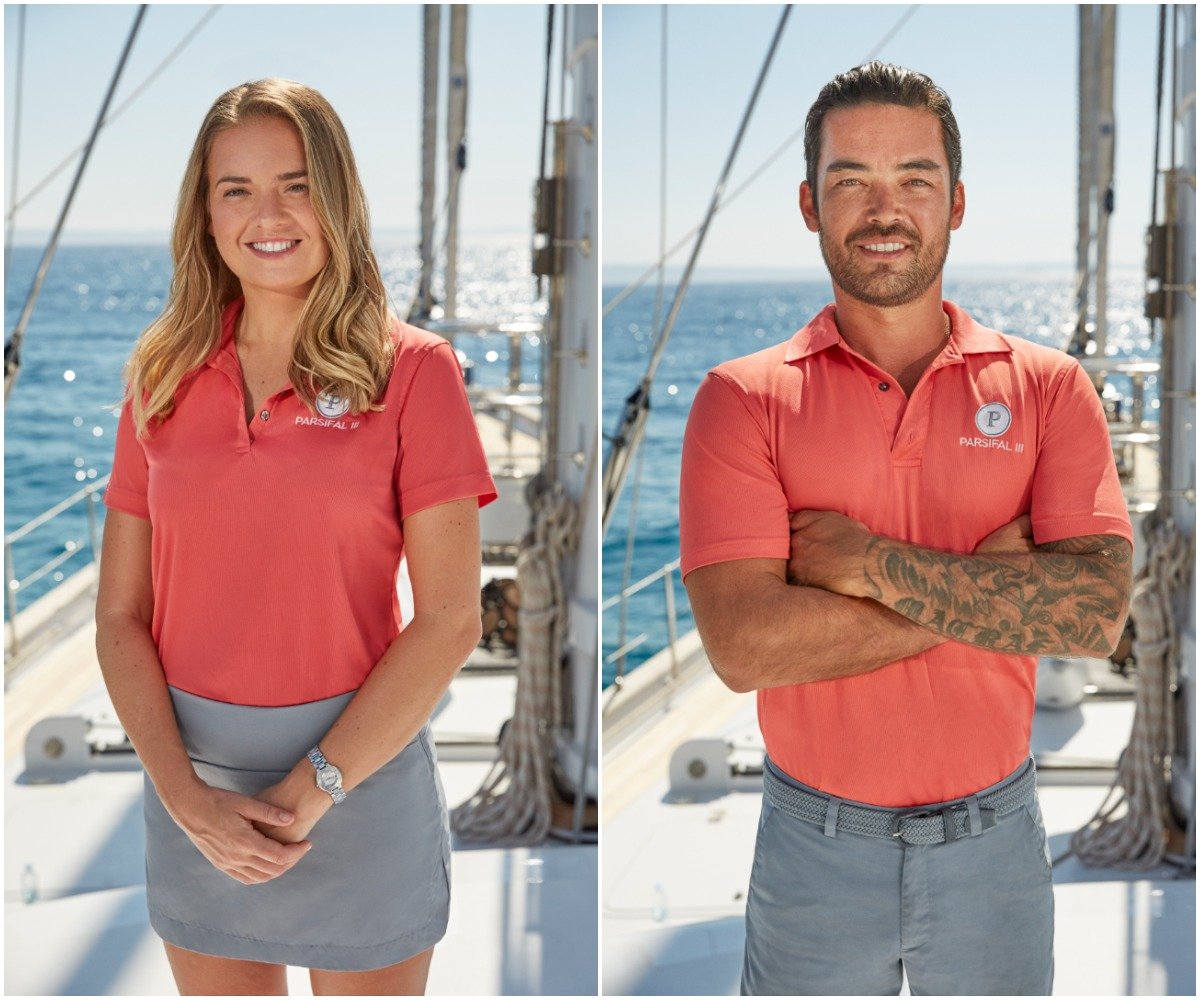 Daisy Kelliher said 'all the good ones are taken' about Colin Macrae
But Macrae was taken at the time. Since the season ended, Macrae and his girlfriend split. "He had a girlfriend of course," Kelliher said about Macrae's status during the show. "All the good ones are taken."
Although Macrae had a girlfriend during season 2 he could be single if he and Kelliher returned for season 3. Fans have been asking both Kelliher and Macrae to return. "This is probably my favorite below deck crew of all time, across all franchises. I really enjoy watching them all, but especially hope Capt. Glenn, Daisy, & Colin stay forever," one person tweeted during the season. Both Kate Chastain and Hannah Ferrier unofficially passed the crown onto Kelliher as the new "best chief stew" in the franchise too.
Macrae appeared on Kelliher, Alli Dore and Dani Soares' Instagram "Pita Party" and a fan had a suggestion. "Daisy should date Colin," the fan wrote. Another person agreed.
Daisy Kelliher dished about her boatmance before 'Below Deck Sailing'
She admitted on Celebrity Skin Talk that she hadn't had many boatmances in her lengthy career in yachting. "I've only ever kind of hooked up with one person in the nine years that I've worked with … so I'm doing pretty well. 'Cause, it does happen a lot. I always get really excited when someone new is joining a boat. And I'm disappointed every single time."
Kelliher said most of the time the yachtie is older or married. "Or have a big beer belly on them," she laughed. "I'm all about personality but its nice to have a bit of eye candy when you're working."
Kelliher shared that she hooked up with a guy and then had to work with him for years afterward. "I did that and it was torture," she recalled. "It was for three years. Three years! It was torture! We were like being friends and hooking up. And working together. We managed it, but it was very difficult. For me anyway. I don't he gave a sh*t. But for me, there were a lot of tears and confusion. But yeah, we're still friends."
Below Deck Sailing Yacht is on Monday at 9/8c on Bravo.