Below Deck Sailing Yacht's Daisy Kelliher Reveals Colin Macrae Has a New Girlfriend (and They Are Good 'Work Buddies')
Some Below Deck Sailing Yacht fans hoped perhaps chief stew Daisy Kelliher and newly single Colin Macrae could hook up, but alas … Kelliher revealed that Macrae has a new girlfriend. "Colin has a new girlfriend," Kelliher said in her Instagram story. "So that's not gonna happen. Me and Colin are just good friends. Good … work buddies. Yeah … sorry to disappoint."
Some 'Below Deck Sailing Yacht' fans would love to see Colin Macrae and Daisy Kelliher together
Several fans pushed for a union between Kelliher and Macrae. He had a girlfriend while he was on the show, but later revealed they broke up. "The only thing I would have changed about this season would have been for Daisy and Colin to hook up (bc she deserves it)," one person tweeted during the season.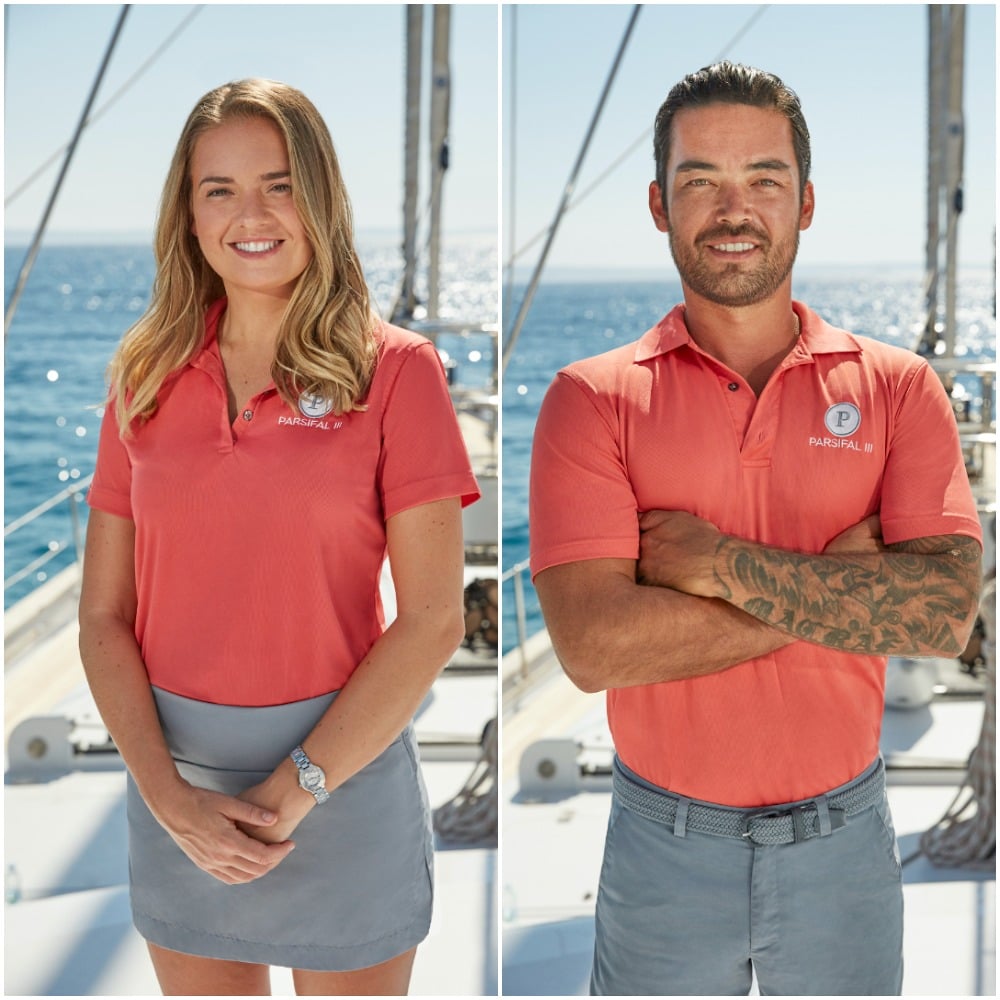 Another person tweeted, "So who's up for Daisy and Colin to get together??" The same account added, "Colin and Daisy just need to get together. Like yesterday." Beyond chef Natasha de Bourg, Kelliher and Macrae were also the only crew members who didn't hook up during season 2. Instead, the two ended up being part referees, part pot-stirrers with the boatmance dramas. Macrae and Kelliher's gossip sparked a final fight between Gary King and Alli Dore during the season finale.
Even though they didn't get their Macrae and Kelliher boatmance, fans still want to see Kelliher and Macrae return for season 3. "I hope Bravo brings Colin back, and Daisy too! I have to say the 2nd season of #BelowDeckSailing was 100% so much better than the 1st season!" one person tweeted. Several others agreed.
Could Daisy Kelliher and Colin Macrae return for season 3?
The official Below Deck Sailing Yacht Season 3 cast roster has yet to be revealed. But fans wondered if Macrae and Kelliher will return because they both recently traveled to what seemed to be the same destination. Plus, Kelliher and Macrae appeared to be staying at the same hotel (but separately). Macrae also posted a photo from an airplane on his Instagram story.
However, no official confirmation of who (if any) season 2 cast members will return. Almost definitely not returning are stews Dani Soares and Alli Dore. Soares recently had a baby and Dore is pregnant.
Is 'Below Deck Sailing Yacht' returning for season 3?
The sailing installment of the series will almost certainly return for another season, as ratings held steady and fan reaction was overwhelmingly positive. Fans gravitated to the playful storylines, but also the explosive reveal that two crew members may have conceived a child together too. Soares went public that she was pregnant as the season aired. She did not share who was the father of her child until the reunion.
The father in question is deckhand Jean-Luc Cerza-Lanaux. Soares and Cerza-Lanaux had a boatmance and she said he was the only man she was with before she learned she was pregnant. Cerza-Lanaux claimed he wanted to be there for his child but first wanted a paternity test.