Below Deck Sailing Yacht: Dani Soares Didn't Plan to Go Public With Her Pregnancy
Dani Soares from 'Below Deck Sailing Yacht' may not have been ready to share that she was about to become a mother. But when fans leaked photos of her online, she felt as though she had no choice.
Dani Soares from Below Deck Sailing Yacht may not have been ready to announce her pregnancy when she did. But a fan leaked photos of her online, forcing her to go public with the news.
"Because there [were] pictures out there and stuff, I had to reveal that I was pregnant," she told Bravo Insider. "And it was so public. And people have so many opinions about it," she said. "So I just want to try and keep a little bit private." Indeed, a few fan groups started circulating photos of Soares while she was at work. She felt as though she had no option but to share the news that she was pregnant.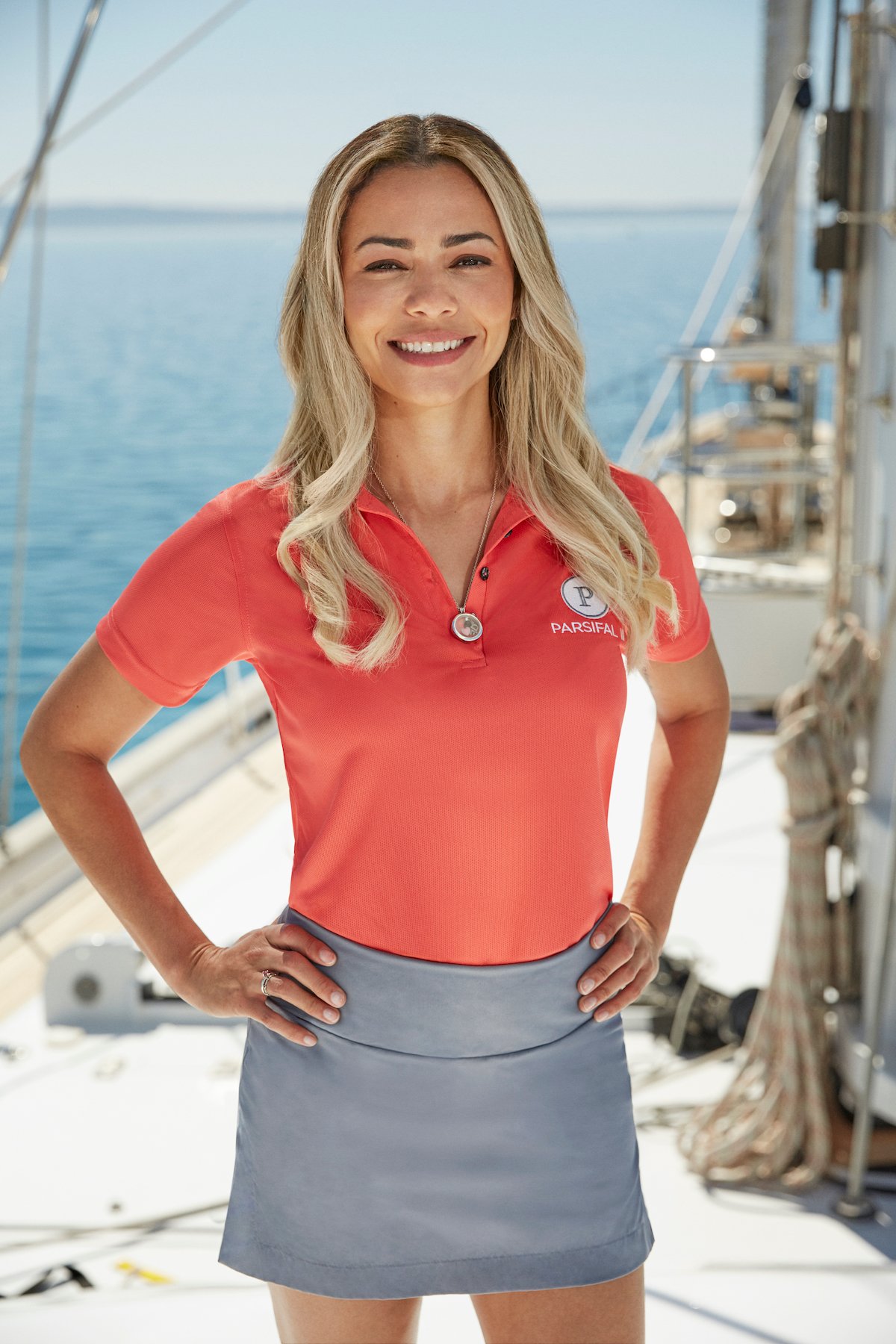 Dani Soares from 'Below Deck Sailing Yacht' says most people have been supportive
She said most people have been supportive but she's received some bizarre comments too. "Honestly, I've been receiving so much support. People have been so nice. I've had some weird messages, but, you know, that's always gonna happen," she said. "But the vast majority is amazing people sharing their stories with me, and I appreciate that so much. And that really does make a difference. I'm happy it's out there now."
Until recently, Soares kept the baby's gender to herself. But she announced on Instagram that she is having a girl. "I've always been a girlie girl, even when I used to spend hours everyday playing RPG," she shared. "When I found out I was pregnant, all I really wanted was a healthy baby and didn't really care about anything else. But now, I'm looking forward to having my little girl and developing that mother and daughter relationship."
She told Bravo Insider that she knew the sex of the baby early on in her pregnancy. Adding, "I think just now [I'm starting] to realize that, yeah, there's actually gonna be a baby. And I'm actually gonna be responsible for its life," she laughed. "I'm like, whoa, OK. So very scary, but very excited as well."
Dani Soares is still trying to keep a few other details to herself
The leaked photos prompted a flurry of speculation about who is the father of Soares' baby. She and Jean-Luc Cerza Lanaux hooked up on the show. In fact, she joked with him on the series about "getting pregnant."
She's fully aware of the obsessive question but finds it to be a little strange that it has become a huge focus of her pregnancy. "I find it really weird," she said. "'Cause I'm like, if somebody tells me they're pregnant, right, somebody that I know, I wouldn't go like, 'Oh my god, where's the father?' So I find it really weird that people do that," Dani said. "I guess people have the right to say what they want. But I do find it really strange that they feel like that's OK to ask, you know?"
Soares has also not disclosed her due date. But she shared on May 5 that the baby was coming soon. In the meantime, she's been working on getting her degree in nursing. She told Showbiz Cheat Sheet she was interested in possibly becoming a midwife.