Below Deck Sailing Yacht's Dani Soares Responds to J.L. Cerza-Lanaux's Shocking Instagram Posts and Was Disappointed He Skipped the Reunion
Dani Soares was ready to discuss her pregnancy with former boyfriend Jean-Luc (J.L.) Cerza-Lanaux during the Below Deck Sailing Yacht Season 2 reunion and was disappointed he was a "no show."
She recently responded to his absence at the reunion, but also the controversial remarks he recently made on Instagram addressing if he is the father of her baby. Soares told ET his absence was "disappointing" because she would have liked to talk to him directly.  "It's just me talking — and I'm not confirming or denying anything — but his name is out there and there is a discussion and all that," she remarked. "So, it would have been much better if he was there." Soares also reacted to Cerza-Lanaux's Instagram posts about her child, including his suggestion that she was keeping the baby from him.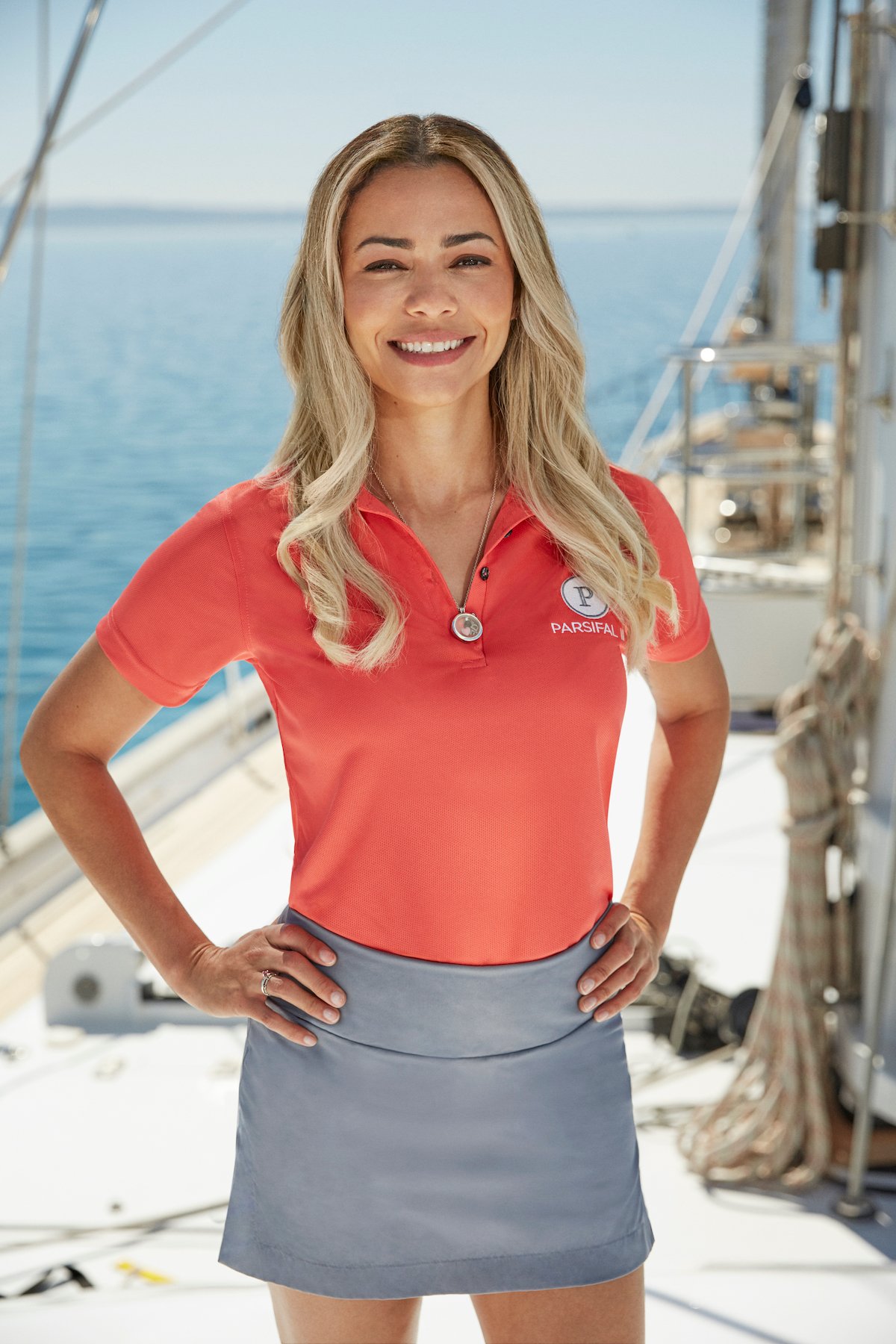 Dani Soares reacts to Jean-Luc Cerza-Lanaux's posts about her baby
Soares denied that she didn't allow him to be involved. "I would never deny a father seeing their daughter," she told ET. "That's horrendous. … For Lilly's sake, I know it would have been much better for her to know that her dad actually wants to meet her and wants to know her, than growing up knowing that he didn't really do anything about it."
In his posts, Cerza-Lanaux claimed to only learn that the child was born but didn't know Soares was pregnant. "I learned of the baby's birth, not the pregnancy, on IG," he wrote on one of his posts. Adding, "Why am I sharing on Insta? Because its the only way I have to set the record straight about me not wanting to be involved if the baby is mine. I absolutely do. It's also the same platform she blocked me on 12/31."
RELATED: 'Below Deck Sailing Yacht' Baby News! Alli Dore Announces She Is Pregnant
Soares was glad Cerza-Lanaux made a statement but would have preferred he talked to her too. "There is no point to telling just my side of the story," she said. "We need everybody's sides, because we all have different points of view and we all think we were telling the truth, but we all see the truth differently."
Dani Soares says the 'Below Deck Sailing Yacht' reunion will answer fan's questions
"I think the reunion is going to answer all the questions and more," Soares asserted. Adding, "I feel like we're really genuine on the boat and… I was." Soares felt that if the circumstances were different, perhaps the outcome would have been different. "I guess if we were in the same country, if we were in the same place, we would probably try to make it work better," she said. "Giving it a try, a proper try."
So would Soares consider reconnecting with Cerza-Lanaux romantically? "Hashtag no comment," she said. She added that while she signed up to be on a reality television show, her daughter did not.
RELATED: Below Deck Sailing Yacht's Captain Glenn Dishes His Guilty Pleasure and Sharing a Cabin With Jean-Luc Cerza-Lanaux
"I get so many comments like, 'Oh, she signed up for a reality show, so she should expect this. We should ask about everything about her life…' And I'm like, yeah, I did sign up for a show, during the show, during the filming," Soares said. "I appreciate all the support and everything, but the picture that leaked of somebody taking a picture of me pregnant at work, that was a bit overstepping, I think."
The Below Deck Sailing Yacht baby drama will be addressed during part two of the reunion, which airs on Tuesday, June 22 at 9 pm ET/PT on Bravo.