Below Deck Sailing Yacht's Gary King Wishes He Listened to Colin Macrae – and Apologizes to Alli Dore
Gary King from 'Below Deck Sailing Yacht' apologized to Alli Dore for his behavior after the latest charter. He also admitted he should have taken Colin Macrae's advice to not hookup with Sydney Zaruba if he truly liked Alli Dore.
Hindsight is 20/20 and Gary King from Below Deck Sailing Yacht is filled with regret. He posted an apology to Alli Dore leading up to the latest episode, admitting he should have taken Colin Macrae's advice about how to handle the love triangle he created on the boat.
King openly flirted with Sydney Zaruba after Dore told him she could not move forward with the relationship on the boat after learning King and Zaruba had sex. Pursuing something after the season ended wasn't out of the question, but King couldn't wait and decided to pursue Zaruba, almost to spite Dore for his feelings of rejection.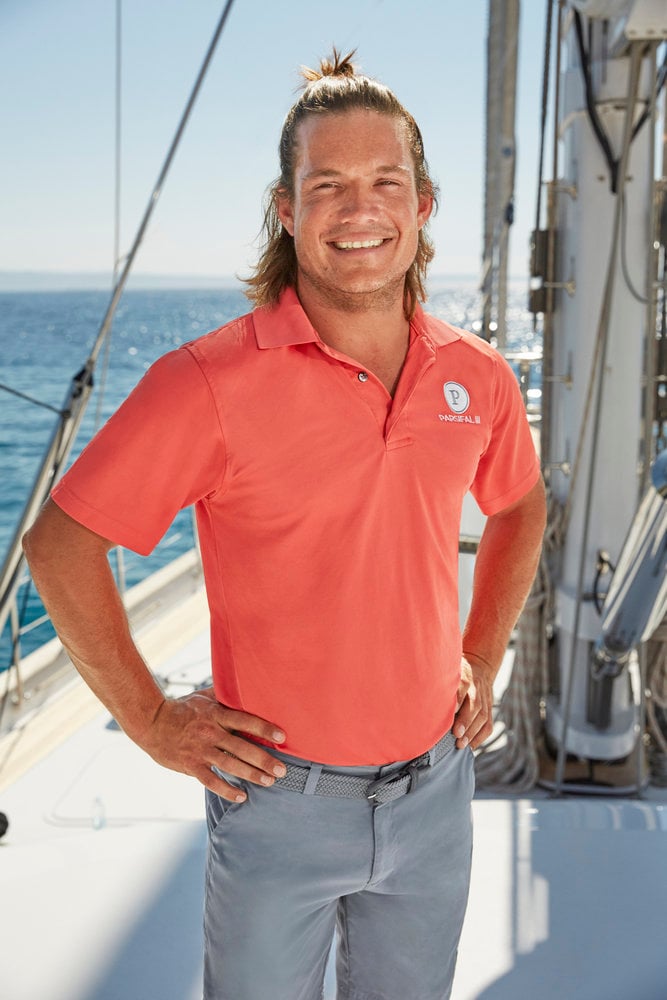 Colin Macrae tries to talk Gary King out of making a foolish mistake
Dore is clearly uncomfortable as she watches King and Zaruba flirt and whisper to each other. Macrae takes King aside trying to talk some sense into the first mate. "I'm sorry Colin, she's hurt me so badly, playing with my feelings," King says. "How much can I carry on without making myself look like a f**king creep? Chasing a girl that I like that doesn't want anything to do with me?"
Macrae asks King what he plans to do about the situation. "I'm gonna bum the other one!" King exclaims, referring to Zaruba. King and Zaruba spent only one night together. But Zaruba made it clear she had feelings for King, but he was interested in Dore. "I'm being spiteful hooking up with Sydney," King admits. He knows it is wrong to hook up with Zaruba, but he's hurt that Dore won't pursue anything with him.
"Talking to you is like a couple of monkeys on a seesaw," Macrae observes. "If you like Alli, don't f**k Sydney. That's all I'm gonna say."
Gary King regrets his behavior during dinner and apologizes to Alli Dore
King looks at Macrae like the cat who ate the canary. "What the f**k?" Macrae says in a confessional. "Gary doesn't think with his big head. He thinks with his little head." King then tells Macrae he already plans to hook up with Zaruba. Macrae promptly calls him a "f**king idiot."
King now does feel like a "f**king idiot." He issued an apology to Dore on Instagram adding that he should have listened to Macrae.
"Tonight's episode of #belowdecksailing is not one of my proudest moments," he wrote. "I must admit that what I was doing was wrong and I realised it. No women should ever be treated like that, I'm glad we've worked through it. I'd like to apologise to @allidoreporfavor for my actions."
"All I can say is that we learn from our mistakes and I have first hand, I know that it might not mean much but it wasn't my intentions," he continued. "I also hope I have not embarrassed my mother." He ended the post with hastags: what were you thinking Gary, listen to Colin and an engineer's words of wisdom.
Macrae shared that the entire cast doesn't all still speak. Does that include Dore and King?
Below Deck Sailing Yacht is on Monday at 9/8c on Bravo.