Below Deck Sailing Yacht's Jean-Luc Cerza-Lanaux Wants to Know if Dani Soares' Baby Is His, but Colin Macrae Says to 'Man Up'
Jean-Luc Cerza-Lanaux from Below Deck Sailing Yacht broke his silence about the rumors that he could be the father of Dani Soares' baby. Cerza-Lanaux said on Instagram he was not sure if the child was his, but if she was, he would want to be completely involved.
And while Cerza-Lanaux is finally addressing the rumors, his castmates aren't buying the remarks he is making on social media with chief engineer Colin Macrae telling Cerza-Lanaux to "man up." Macrae commented on the thread: "Don't play the innocent victim here JL. Man the f**k up."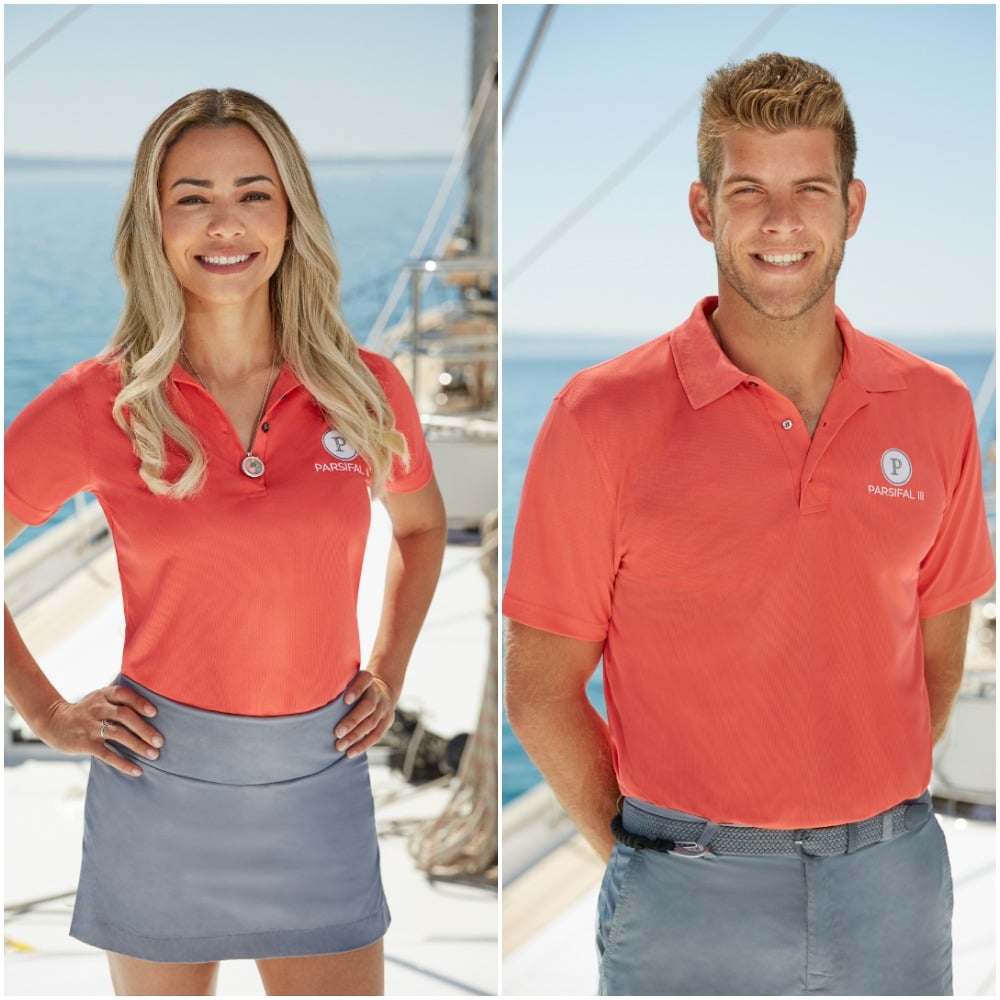 Jean-Luc Cerza-Lanaux wants to be involved if he is the father of Dani Soares' baby
Cerza-Lanaux's statement about Soares' baby is his first after rumors dogged the deckhand for weeks. "There's a lot of gossip about my social media silence so I think it's time to clear the air," he posted. "While others are off chasing their 15 minutes of fame, I am working on a yacht in Central America and heartbroken to have to hear about the baby's birth on social media and read headlines like 'Dani Soares Says Her Baby's Father Doesn't Want Anything to Do With It' All I can say is if it's mine, I want to be involved 100%."
 
"As someone who grew up with parents who weren't together, I wouldn't wish that on any child," he continued. "Not looking for a pity party. Just want everyone to know how strongly I feel about this, especially the haters who are so sure I am neglecting my responsibility. No one wants to know more than me if this is my baby girl!"
RELATED: 'Below Deck Sailing Yacht': Captain Glenn Compares the $20,000 Boat Crash to Having Your Brakes Fail
The reunion trailer already teased that Soares shares that the baby's father does not want anything to do with the child and that he does not believe the baby is his. However, Captain Glenn Shephard addressed the question when asked during a Watch What Happens Live with Andy Cohen appearance and said the math checked out and that he believed the baby was Cerza-Lanaux's.
Dani Soares said she planned to raise her child alone
In addition to Macrae, Alli Dore commented on Cerza-Lanaux's post. "No one is stopping you from getting a paternity test," she wrote. Chef Natasha de Bourg added, " I'm sorry JL but sounds like a pity party to me …. Why didn't you reach out 9 months ago ??? No woman deserves to be treated the way you treated Danny."
Soares said she was prepared to raise the child alone with support from coworkers and friends in Australia.
RELATED: Captain Glenn Reveals Why 'Below Deck Sailing Yacht' Season 2 Was Better Than Season 1
"I don't have my family here, unfortunately," Soares said. "I couldn't bring my mom because of COVID. And that's really sad because obviously you really want your mom there," she told Showbiz Cheat Sheet before her daughter Lilly was born.
"But the place I work at now, people are so amazing," she added. "My coworkers are being so supportive. I only work with women and they're just like, 'We're here for you and we'll babysit, we'll take care of you.' And I'm like 'Oh my God, you guys are amazing.'" Former Below Deck Mediterranean chief stew Hannah Ferrier said she planned to stop by Soares' house to give her support and hopefully a break.