Below Deck Sailing Yacht's Colin Macrae Says Captain Glenn Handled the Boat Crash With 'Humility and Humbleness'
Colin Macrae from 'Below Deck Sailing Yacht' shared an appreciation post for Captain Glenn and yachties throughout the franchise wholeheartedly agreed.
In an appreciation post, Colin Macrae from Below Deck Sailing Yacht shared what it is like to work for Captain Glenn Shephard, remarking that Shephard handled the boat crash with grace and dignity.
He also offered his insight into why the boat collided with the cement dock, sharing that the malfunction Parsifal III experienced is actually a common issue. "We have since found out that this is actually a fairly common malfunction with the controllable pitch propellers in the setting that we had it on.," Macrae wrote on Instagram. "Nevertheless, hitting the dock will always look bad on the person at the helm, but Glenn has taken this with humility and humbleness, and for this he has my utmost respect."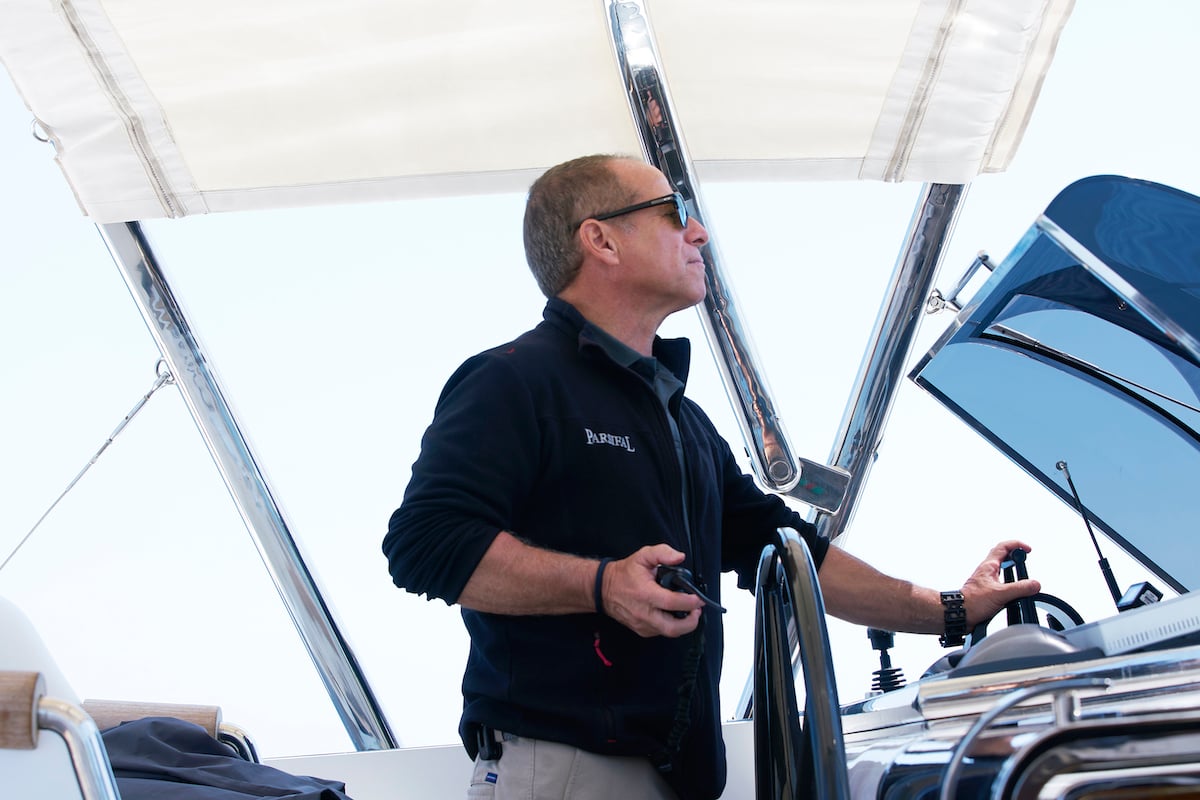 Colin Macrae says he would work for Captain Glenn again in a heartbeat
Macrae was clearly completely impressed with how Shephard runs his boat. He shared that he's worked with many captains during his 13-year career, but Shephard clearly stands out. "It's an industry where hierarchy can so easily go to ones head, and the captain on board is often feared and treated like a god in order for everyone to keep their jobs," Macrae described of the industry in general. "These types of captains demand respect, rather than earn it, which we all know means absolutely nothing in the long run."
"Captain Glenn is not one of those captains," he continud. "He has so much respect from us crew, and his management style is to give maximum freedom, but with this comes maximum responsibility. He extends this onto himself as well, and when we hit the dock on @belowdecksailing , he didn't point the finger or pass blame on anyone until we figured out what went wrong." 
Indeed, months later Shephard continued to shoulder the responsibility for the crash. "Ultimately, I'm the responsible person involved there," he told Showbiz Cheat Sheet before the season aired. "But there was a malfunction involved. I was telling the boat to do one thing and it wasn't responding in the correct way. There was a throttle malfunction. There are computers involved in the throttle controls and the propeller and it's balancing the load on the engine. And I may have over-stressed it or something and it couldn't respond. Unfortunately, I had too much momentum."
Most 'Below Deck' crew members would love to work for Captain Glenn
Crew members from Below Deck Sailing Yacht, but other franchises expressed enthusiastic interest in working with Shephard. "He is one of the best captains I've seen," former chief stew Hannah Ferrier from Below Deck Mediterranean commented on Macrae's thread. "I would have LOVED the opportunity to work with him – and yourself!!! But it's great to watch."
Ciara Duggan from Below Deck Sailing Yacht Season 1 wrote, "Agreed! Glenn is the best captain I've ever worked for. He's like family at this point." Also, several Below Deck Sailing Yacht Season 2 crew members chimed in, offering supportive words and love for Shephard.
Of course, always humble and supportive, Shephard replied to the love. "Thanks Colin, that means a lot coming from a top notch Engineer like yourself," Shephard wrote. "I hope we get the chance to work together again in the future, in the meantime I'm going to keep a close eye on all your adventures in your YouTube channel."
Below Deck Sailing Yacht is on Monday at 9/8c on Bravo.