Below Deck Sailing's Colin Macrae Reveals If He Was Attracted to Anyone from Season 2
Even though he had a girlfriend last season, Colin Macrae from Below Deck Sailing Yacht said he couldn't see himself dating anyone from season 2. "I wasn't tempted at all," Macrae admitted on the Altered Reality podcast. "Like all the girls on board were amazing. We're all really good friends. But I wasn't romantically attracted to any of them, to be honest."
Colin Macrae said he would have stayed single on 'Below Deck Sailing Yacht' no matter what
"Even if I were single I probably would have just been the same," he continued. "Don't get me wrong, they're amazing, beautiful girls. But none of them ticked all the boxes for me. So I didn't even have to worry about it."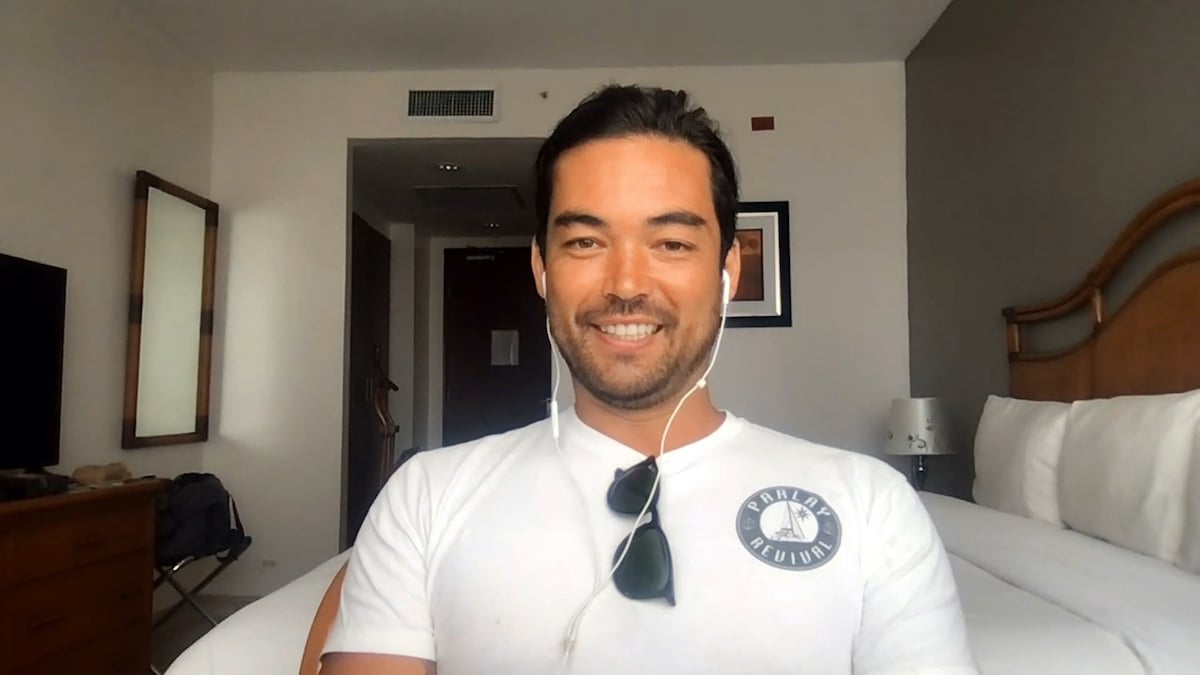 With the exception of chief stew Daisy Kelliher and chef Natasha de Bourg, every crew member became entangled in a messy boatmance. Gary King, Alli Dore, and Sydney Zaruba ended up in a love triangle. Meanwhile, Jean-Luc Cerza-Lanaux and Dani Soares had a romance on the boat and Soares became pregnant. She has since given birth to a baby girl, but Cerza-Lanaux distanced himself from Soares. During the reunion, he said he wanted a paternity test before moving forward with being a parent to the child.
'Below Deck Sailing Yacht' fans still want a Colin Macrae and Daisy Kelliher boatmance
Some fans wanted to see Macrae and Kelliher get together. But Kelliher recently addressed the question, sharing that Macrae now has a new girlfriend. "Colin has a new girlfriend," Kelliher said in her Instagram story. "So that's not gonna happen. Me and Colin are just good friends. Good … work buddies. Yeah … sorry to disappoint."
"The only thing I would have changed about this season would have been for Daisy and Colin to hook up (bc she deserves it)," one viewer tweeted during the season.
On another occasion, Kelliher referenced Macrae when it came to attractive people in yachting. "You'd think it would happen way more often than it actually does," she dished on Celebrity Skin Talk. "I'm like where are all the fit people? I thought yachting was supposed to be full of hotties. And I'm yet to find them all. Obviously on the show like everyone knows that Colin's pretty hot. He's as good-looking in real life as he is on the show."
Colin Macrae said Sydney Zaruba got a harsh edit this season
And while Macrae wasn't romantically attracted to any crew members, he still remains close friends with the women on the boat. He defended how Zaruba was portrayed during the season, sharing she got somewhat of a harsher edit. "I think for me the one person that got a little bit picked on by the editing squad was Sydney," he said on Altered Reality. "She was actually like an extremely good worker. Extremely hard worker. She was way better than J.L."
"If they wanted to, they could have really highlighted that part about her," he continued. "But they highlighted another part about her, which was a little bit unfortunate. She got a little bit of a hard time."